WORLD FAMOUS PASSION PLAY RETURNS TO GERMANY IN 2022
Germany is home to what is considered the world's best-known Passion Play which is returning to the Bavarian town of Oberammergau in 2022.
Every ten years, the village of Oberammergau is transformed into a theatre stage, with 2,000 of its 5,000 inhabitants participating as actors, extras or stagehands.
Between May and October, the villagers reenact the last five days of Jesus' life and Crucifixion through more than a hundred outdoor performances.

The biblical theatre performance takes place on the northern edge of the Alps and attracts up to half a million spectators worldwide.

Music also plays an important role with solos and choral numbers, both dramatic and contemplative, reflecting the events of the passion and largely based on compositions by Rochus Dedler.
A family affair
Performing in the Passion Play is often a family tradition with father and son following in the footsteps of their grandfathers.

Many of the key players take time off or reduce their regular work during the Passion Play months. Preparation begins one year before the performance on Ash Wednesday when a hair and beard decree is issued.

Actors are advised not to cut their hair from this date until after the end of the performances and men should also grow their beards.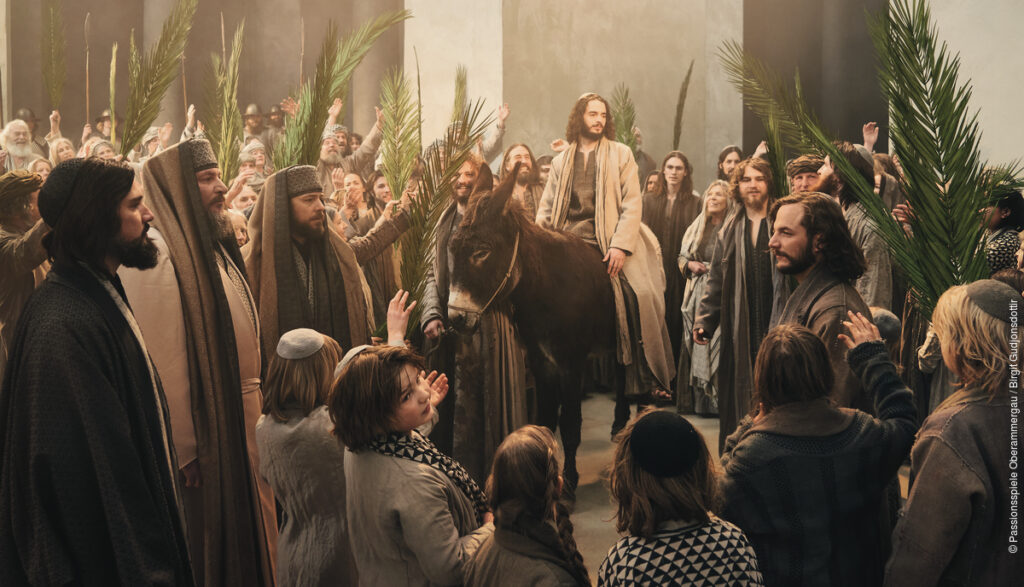 History of the Passion Play
The first Passion Play in Oberammergau was held in 1634 when the black plague raged through the country and claimed the lives of 80 Oberammergau citizens.

Villagers promised to regularly reenact the suffering and death of Jesus if they would be spared from the plague.

From that moment on, there were no more plague deaths and the story of the Passion Play began.

A ten-year cycle was established in 1680 which has been maintained until today with a few exceptions due to political reasons.

Since the middle of the 19th century, the Passion Plays have also become internationally
known. Austria's Empress Elisabeth famously sat to watch, as did Bavaria's King Ludwig II, composer Franz Liszt and tower builder Alexandre Gustav Eiffel.

In accordance with the schedule, the historical performances were to have taken place in 2020. But due to the Covid pandemic they had to be postponed and are now running 14 May to 2 October 2022.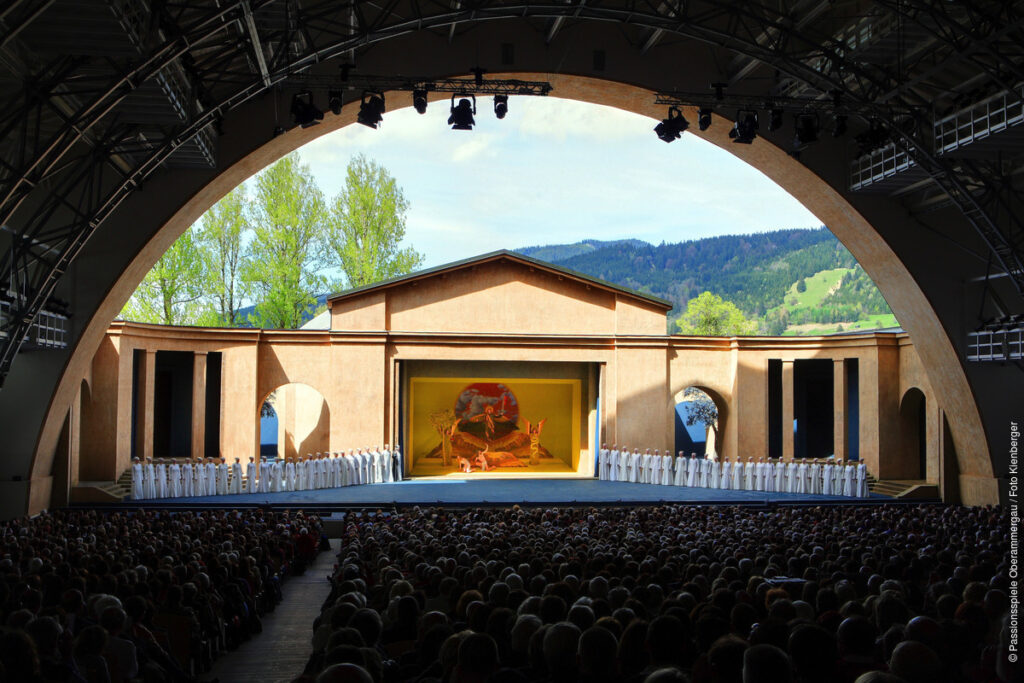 What is new?
Youth days will be held for the first time on May 7 and 8, 2022. More than 8,000 young visitors will be invited to audition and attend a church programme with ecumenical services and workshops.

The region also offers many tourist highlights including the Ammergau Alps Nature Park with its mountain panoramas, lakes and castle ruins, offering walks, cabin hikes, themed trails and cycling tours. Families can enjoy open-air museums, fun pools, bike parks and a fairytale forest.

Those seeking culture will find impressive monasteries, museums and churches among world-famous buildings such as Neuschwanstein, the fairytale castle of King Ludwig II, Ettal Monastery and Wieskirche, a UNESCO World Heritage Site.