DIJON'S LATEST ATTRACTION, THE "CITE INTERNATIONALE DE LA GASTRONOMIE ET DU VIN" TO OPEN IN MAY 2022
Dijon, the capital city of the Burgundy region in Central France, will open the doors to its newest attraction – "Cité Internationale de la Gastronomie et du Vin" – this May.
Spread over 1,750 m2, the exhibition site – which is the result of a €250-million investment – will celebrate the French art of living with the specific aim of telling the story of the UNESCO-recognised values of the French gastronomic meal. It will also celebrate the famous vineyards of Burgundy, also designated as a UNESCO world heritage.
Opening on May 6, 2022, the project is located in the 6.5 hectare site of Dijon's former General Hospital. The hospital's structures – built between the 15th and 18th century – have been restored while new contemporary structures have been added.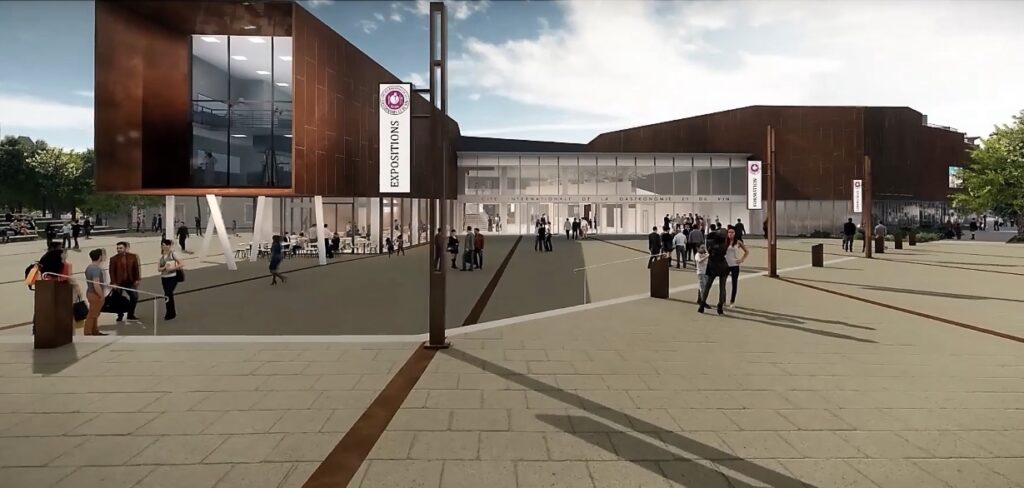 An attraction to strengthen Dijon international positioning
The Cité comprises permanent exhibitions describing the French art of eating, Burgundy wines as well as Dijon's urban heritage. It is surrounded by shops, restaurants, cellars and bars in a Gastronomic Village, a gourmet bookstore, a Ferrandi Paris cookery school, a Burgundy wine school of the inter-professionnal association of Burgundy Wines des Vins, cinemas and apartments.
A monumental space of over 600 m2 on three levels, La Cave de la Cité, will offer visitors a unique personalised wine tasting experience with a daily offer of 250 wines by the glass from among more than 3,000 producers from all over the world.
The site also features a 4-star luxury hotel, Sainte-Anne Dijon. Featuring 125 rooms and suites, the hotel is located in a 250 year-old building and will be managed under the Curio By Hilton brand. The hotel also features a gourmet restaurant, a wellness centre and a ballroom that can accommodate 500 guests.