CZECHTOURISM REVEALS ITS LATEST STRATEGY TO BOOST TOURISM IN THE CZECH REPUBLIC
In an exclusive interview, CzechTourism's Marketa Chaloupkova talks with ITB News about its latest strategy to strengthen tourism post-Covid and make the Czech Republic a more attractive destination than ever.
With European tourism almost back to normal, the Czech Republic is looking forward to a strong 2022 for the sector after two difficult years.
In 2021, the number of guests in accommodation establishments reported an increase in both arrivals and overnight stays. The Czech Republic welcomed 11.4 million guests (+5.2%) spending 32 million overnights (+1.8%). From that number, foreign travellers reached 2.6 million, a decline by 7.6% while generating overnights of 6.5 million -down 11.4%.
"We are looking for a strong bounce back this year in all Origin and Destination (O&D) markets of Europe," explains Marketa Chaloupkova, director of CzechTourism in Germany. "We also expect a return of travellers from Israel and the USA. Although it is difficult to predict what could be the total figures for 2022, we're forecasting over 15 million guests this year."
While the core of CzechTourism's marketing activities will go towards Europe and North America, some marketing initiatives are also planned in Dubai, India as well as Latin America and Korea.
"We notice the return of Koreans – our second largest Asian market after China – but also of Filipino and Thai travellers," she explains. "However, we will still miss Chinese travellers who used to generate up to 0.6 million arrivals in 2019."
Traditions, crafts and gastronomy in the programme
To relaunch the destination, CzechTourism is putting the spotlight on unique Czech traditions. "That will be the theme over the next two years but we will develop it in many fields to highlight the best of the Czech way of life, culture and gastronomy," Chaloupkova says.
Gastronomy and beer are among the traditional products and activities of the Czech Republic being highlighted.
"Prague is turning into a wonderful destination to discover micro breweries and learn how to produce beer," she adds. "We also want to promote wineries in Brno and around Moravia. And we'd like to spotlight crystal from Northern Bohemia with the visit of manufacturers where artists blend traditions with a contemporary twist."
Festivals and events are also an important focal point, particularly Christmas markets in the winter season.
"Prague has been voted the most beautiful Christmas Market in Europe many times," Chaloupkova says. "Many overseas guests come here to enjoy traditional Christmas sweets and gastronomy, listen to concerts and enjoy strolling under Christmas lighting."
Putting the highlight on Czech spa cities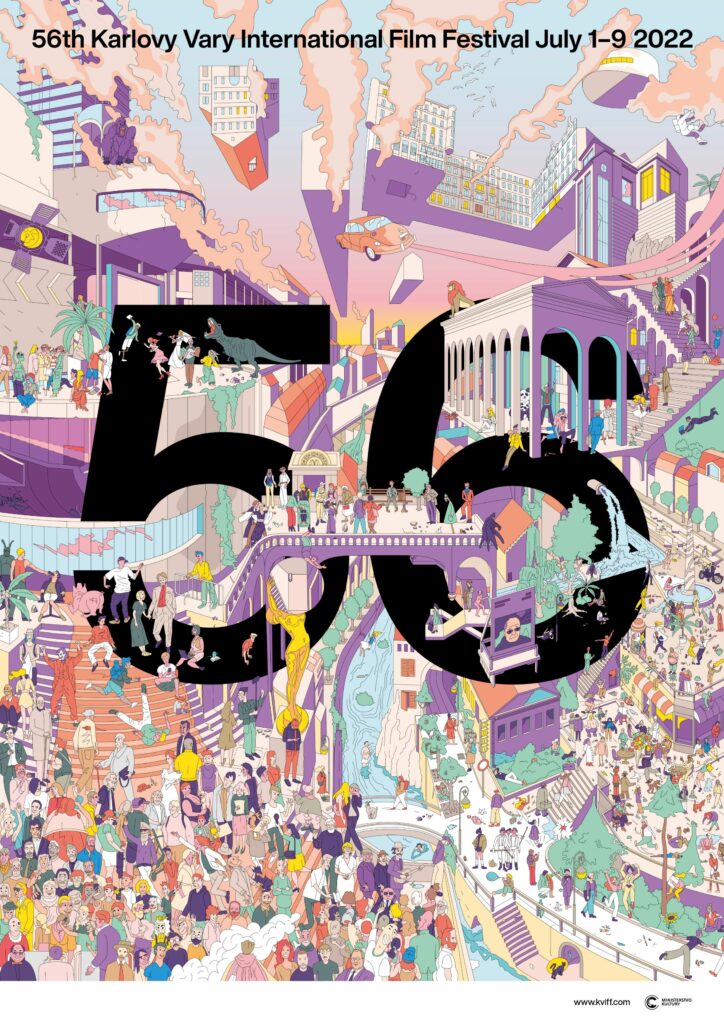 As part of its marketing strategy CzechTourism is also promoting the country's spa destinations.
"We have 36 spa towns with the three most famous of them – Karlovy Vary, Mariánské Lázně and Františkovy Lázně being now listed as UNESCO World Heritage sites," she says. "The three cities in West Bohemia were very much affected during the pandemic due to the closure of all spas. We decided then to put emphasis on those destinations. Much has been done to renovate and embellish the towns. But also to add new activities, such as hiking trails around the spa towns, or creating cultural events such as concerts and festivals."
In Karlovy Vary, a highlight is the return of the famous Karlovy Vary International Film Festival (KVIFF), the 56th edition of which runs from July 1 to July 9 this year. The return of the festival will be of utmost importance after two years of pandemic. But also because the festival has decided to co-host the Works-in-Progress programme of Ukraine's "Odesa Film Festival".
KVIFF remains a highlight in Czech cultural life. Every year, the festival presents some 200 films from around the world and hosts famous and important filmmakers and actors. It attracts an audience of 13,000 members while 140,000 tickets are sold.