UNESCO GIVES WORLD HERITAGE STATUS TO 11 GREAT EUROPEAN SPA CITIES
On July 23, 2021, UNESCO listed the "Great Spa Towns of Europe" as World Heritage. The association comprises 11 famous historic spa cities in seven countries across the continent. The 11 spa destinations are likely to attract even more international visitors in the near future.
The 11 spa cities are Baden bei Wien (Austria); Spa (Belgium); Františkovy Lázně (ex Franzensbad/Czechia); Karlovy Vary (ex Karlsbad/Czechia); Mariánské Lázně (Maridenbad/Czechia); Vichy (France); Bad Ems (Germany); Baden-Baden (Germany); Bad Kissingen (Germany); Montecatini Terme (Italy) and the City of Bath (United Kingdom). All of these towns developed around natural mineral water springs, from the early 18th century to the 1930s. They represent a unique cultural phenomenon, as well as a particular urban type and form.
By turning into a World Heritage Site, the 11 spa cities will obtain global recognition as a phenomenon which helped to shape Europe's health resort culture. UNESCO explains its choice by the emergence of a specific urban typology around ensembles of spa buildings. This includes the kurhaus and kursaal (buildings and rooms dedicated to therapy), pump rooms, drinking halls, colonnades and galleries designed to harness the natural mineral water resources and to allow their practical use for bathing and drinking.
Related facilities include gardens, assembly rooms, casinos, theatres, hotels and villas, as well as spa-specific support infrastructure. For UNESCO experts, these ensembles are all integrated into an overall urban context that includes a carefully managed recreational and therapeutic environment in a picturesque landscape.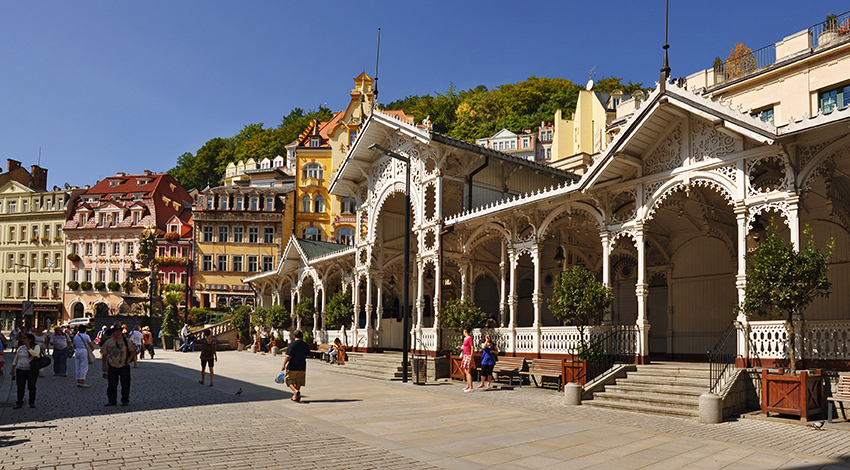 A unique transnational World Heritage
Together, these sites "embody the significant interchange of human values and developments in medicine, science and balneology". The spa cities not only offer a specific urban and architectural unity. Still today, they embody the philosophy of the Enlightenment. They pioneered what is now called a welfare state, with health care being made available for all. As elite places in terms of scientific, political, social and cultural achievements, they initiated the transformation of European society through the reduction of the gap between the aristocracy and a growing middle class.
The nomination of 11 cities in seven countries is a unique case in the UNESCO World Heritage history as The eleven destinations of the Great Spas of Europe together make one transnational "property". National, regional and city tourism authorities are likely to boost their marketing plans and promotional efforts over the next years to further highlight the uniqueness of their places as an excellent choice of destination for the new post-Covid traveller.
According to the association of the "Great Spas of Europe", a great spa offers the following key elements:
A beautiful natural landscape setting, where therapeutic mineral waters are found;
Exceptional urban form and spa architecture including baths, pump rooms, drinking halls, treatment facilities, colonnades and galleries;
Provision of social activities and exercise within assembly rooms, "kurhaus", casinos, theatres, opera houses and glorious parks and gardens;
Accommodation for international spa clients including the most prestigious hotels, guest houses and villas with restaurants, music, dancing and gambling facilities;
Professional medical practitioners skilled in spa medicine, balneology and leisure therapies;
A highly developed and carefully managed urban context, including the spa ensemble, recreational and therapeutic environment of parks, gardens, promenades, sports facilities – tennis, golf and horse racing in particular, walks and rides in surrounding woodlands, hills and mountains;
Specific spa infrastructure including salt and mineral works, mineral water bottling plants, early railways and funiculars, hospitals, laundries, pumping stations and water distribution networks, restaurants, coffee houses, lookout towers and prospect pavilions, fashion houses and high-quality retail outlets;
Tourism and travel agencies specialising in medical care provision.