BELGIUM REMOVES ENTRY REQUIREMENTS FOR NON-EU TOURISTS
Belgium has opened its doors for the summer season, removing an entry ban on non-EU tourists for non-essential travel.
The decision was announced on May 20 by Belgium's Federal Public Service (FPS) Public Health, Food Chain Safety and Environment. Since March 2022, a "code yellow" had been put in place, restricting non-essential travel from non-EU visitors. This directive was formally ended on May 23, a decision made by the Consultation Committee.
Belgium adjusts travel requirements for visitors
Travellers from countries outside of the European Union are able to travel to Belgium for non-essential purposes once more. There are a range of travel requirements that have also been adjusted. It is no longer required for travellers to complete a Passenger Locator Form before visiting the country. A Covid-19 test result, recovery document or vaccination certificate are also no longer required, according to reports.
"This does not apply to travellers coming from a country with a new variant of concern", said Prime Minister Alexander De Croo in a press release. "For them, the current rules continue to apply".
As well as this, it is no longer required for tourists to test themselves for Covid-19 on the first and seventh day of arriving in Belgium. There is no longer a need to quarantine for ten days if travellers visit the country.
Furthermore, Belgium citizens, residents and visitors are no longer required to wear a mask when using public transport or visiting certain establishments. That said, masks will still need to be worn if you are visiting medical centres like hospitals, doctor's offices, nursing homes or dentists, for example. Busy and crowded places may also ask visitors to wear a mask.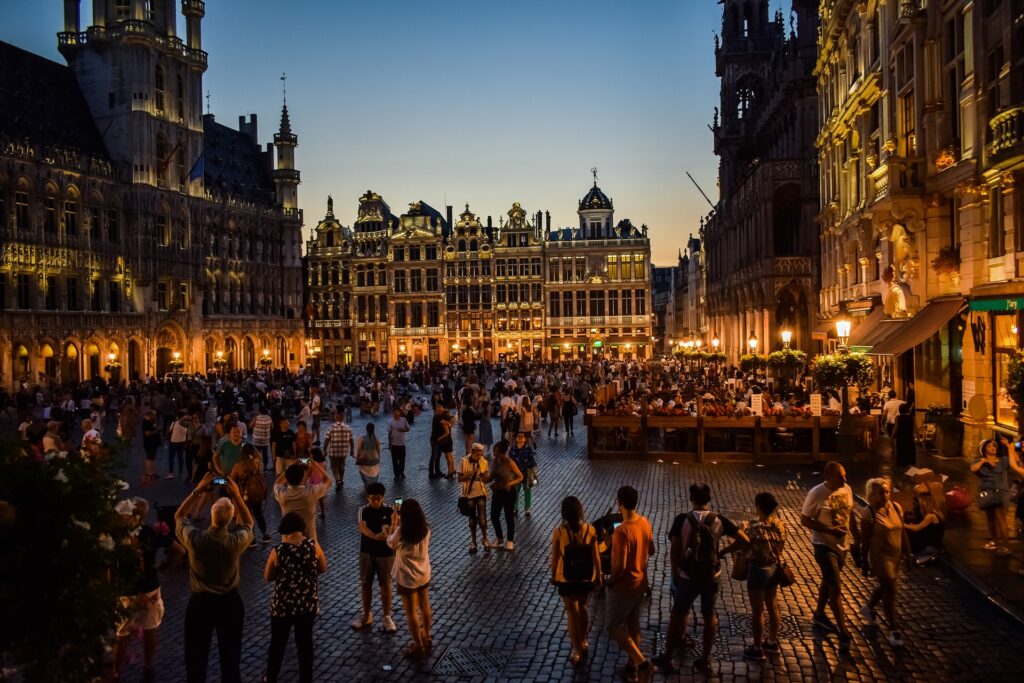 Low hospitalisations and decreasing Covid-19 cases spark adjustments
Belgium's Consultation Committee came to the decision to reduce Covid-19-related measures because of a variety of reasons. Firstly, the low number of hospitalisations in the county was cited as a key reason for loosening travel restrictions. Furthermore, a downward trend in Covid-19 cases has been reported, increasing confidence in welcoming more visitors for non-essential purposes.
"The reproduction rate of contaminations and hospitalisations remains permanently below one, which indicates a markedly slowed circulation of the virus", said Belgium's Federal Public Service (FPS) Public Health, Food Chain Safety and Environment in a statement. "The number of beds occupied by covid patients in intensive care units has also been around 100 for some time and therefore remains well below the 300-threshold".

Belgium's Consultative Committee has reportedly discontinued the so-called coronavirus barometer, a measuring system that is used to analyse the country's epidemiological risks. If there were higher rates of Covid-19, more travel restrictions would be put in place, for example.
It is important to note that Belgium had already started to let vaccinated visitors from the United States, Canada and the United Kingdom enter for non-essential travel, however a large majority of non-EU unvaccinated tourists were refused entry. Now, only a valid passport and compliance with non-pandemic entry guidelines should be all that is required from non-EU tourists and travellers.
Belgium loosens restrictions while staying cautious
Belgium has been regarded as having some of the most strict entry requirements related to Covid-19. With the quarantine effectively lifted, and travel restrictions adjusted, there are still cautionary efforts being made.
People who exhibit symptoms of monkeypox will be required to quarantine for three weeks, a decision made by Belgium's Risk Assessment Group. With this, Belgium becomes the first country in Europe to impose these type of measures.
Reportedly 65% of European counterparts have reintroduced pre-pandemic entry requirements.