E-SCOOTER PROVIDER TIER MOBILITY EXPANDS OPERATIONS IN BRUSSELS
TIER Mobility, a European leader in shared micro-mobility, is expanding its e-scooter and multimodal services in Brussels.
The company recently announced that it will expand its operations in the Belgian capital. It is reported that – as of February 15, 2022 – there are 2,000 e-scooters in Brussels. However, the launch of e-scooters is the start of major expansion for TIER in Belgium. The company aims to provide e-scooters in further Belgian cities, and also to introduce a "multimodal offer", with a variety of options like rental bikes, e-bikes and light electric vehicles.
Further e-scooter expansion in Belgium for TIER Mobility
TIER aims to provide an uplifting service for all regions of Belgium, not just Brussels. "We have […] contacted all of the Brussels municipalities, because we are one of the few players that will eventually be present in all 19 municipalities of the region", said Tier Mobility's general manager Jesper Vis "…In order to meet their needs and challenges in terms of shared mobility as much as possible."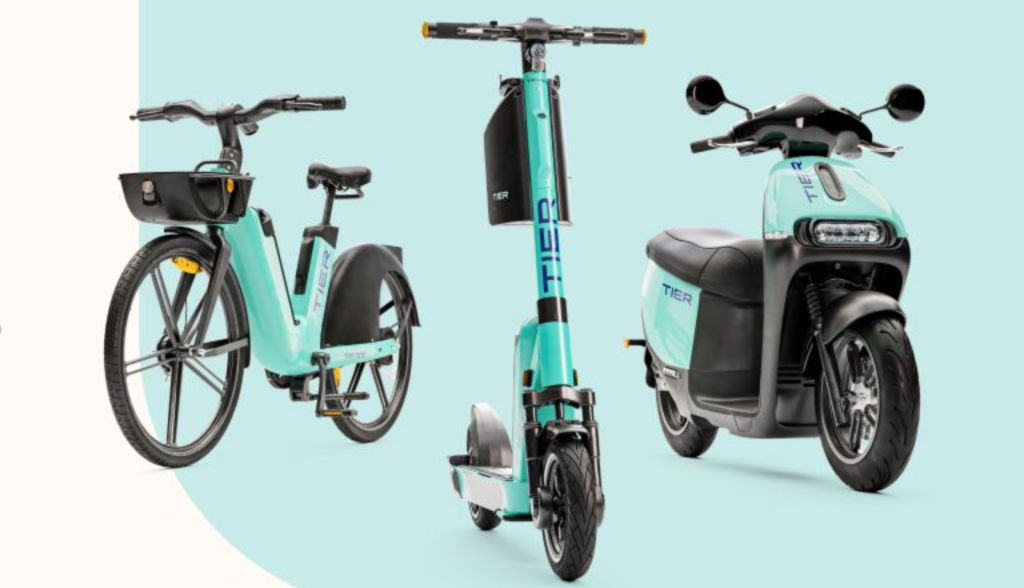 TIER using multimodal service for longevity in regions around the world
In the long-term, TIER intends to become the leading micro-mobility company in the country, and the introduction of a multimodal service would help guarantee the company's longevity in Belgium and beyond. Last November, TIER purchased 100% of the shares in Nextbike, a bike-sharing company based in Leipzig, Germany. In doing this, the company was able to expand its portfolio of light electric vehicles along with aforementioned rental bikes and -bikes.
In a public statement, TIER noted that the acquisition would help make them "Europe's largest and most diverse micro-mobility provider", with a range of 250,000 vehicles operating in over 400 cities around the world. Nextbike is a formative company in bike rental services, operating since 2004 and working as an exclusive operator for several cities. TIER benefits from acquiring an established, profitable shared mobility business model. "Together with nextbike, TIER's vision of a complete portfolio of mobility options is now becoming reality", the company noted in a statement.
"The acquisition of Nextbike, with its unrivalled experience and relationships across hundreds of cities, is a unique opportunity to take bike-sharing to the next level, getting more people out of cars and offering the most sustainable mobility solution", said TIER CEO and co-founder Lawrence Leuschner.
"I have always held a deep belief in the transformative power of bikes in cities, and it is great to see that the bike market is growing rapidly. Our shared values of sustainability and respect for cities across two strong leadership teams, underpinned by TIER's financial backing and capital efficiency, present an unstoppable, joint mission to change mobility for good".
The importance of safety and sustainability
In its recent announcements, TIER has stressed the importance of safety and sustainability. The company has said it has developed mobility solutions to be as safe as possible to decrease risk for road users. "The TIER e-scooters are the safest on the market and really can't be compared to the ones you saw at the beginning of the shared mobility economy", said Vis.
"On top of their general high-quality level, they have a double brake and extra visible front and rear light signals, and thanks to their large front wheel, the largest in the sector, they have increased driving stability".
The company has noted that it looks beyond simply reducing emissions when recharging vehicles. "We invested in e-cargo bicycles and electric delivery vans for our employees, who replace the empty batteries on site", Vis explained. "This way, we don't have to drive big polluting vans through the city to pick up shared vehicles for reloading in a warehouse."