TBO ambitions to be among the top 5 B2A technology platform within 5 years
TBO is a global B2A platform that aims to simplify all buying and selling travel needs of travel partners across the world. Thanks to technology platform aims to simplify all the demands of the world of global travel by connecting together suppliers and the distribution -above all travel buyers. New travel segments are now integrated to provide a complete offer, explained during ITB Berlin Martin Jones, Chief Supply Officer.
The TBO journey began in 2006 with the following goal: to address the evolving needs of travel buyers and suppliers. "We started as a single product air ticketing company by then but became international in 2012 when we moved to Dubai," tells Martin Jones, Chief Supply Officer during a meeting at ITB Berlin.
TBO's products range from air, hotels, holiday packages or sightseeing. More recently, TBO added new segments from the supply chain such as car rentals, rail services, transfers or cruises. The platform relies heavily on AI/ML to offer unique listings and products, meeting specific requirements put forth by customers, thus increasing conversions.
TBO connects together over 100,000 travel agents with over a million suppliers of the travel industry in some 100 countries. The pandemic years helped actually to invest all the time in technology which helps to further simplify the business of travel agencies.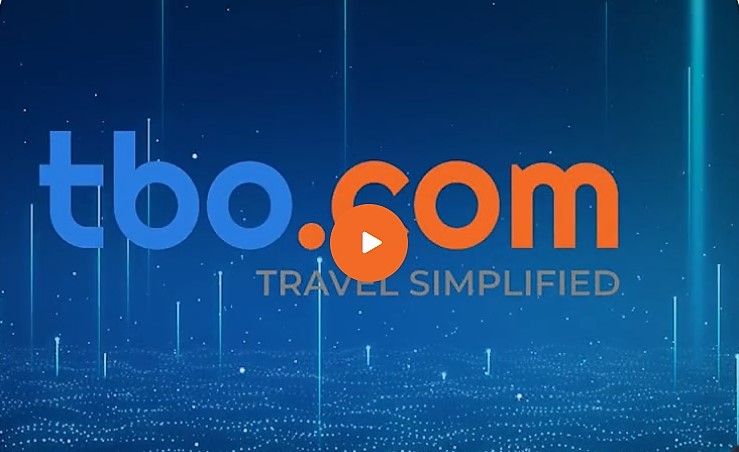 "Our aim is to bring together suppliers and customers across the world in a larger travel ecosystems which enables to create a seamless journey for all. We particularly focus on SME on both the supplier and buyer sides. The travel industry is still made of millions of small businesses " adds Marin Jones.
" We invested for example in an App, testing it in the Middle East and South America. We work a lot on technologies which integrate together all activities in the travel sector, aiming for creating multi-segment products. We see for example a strong demand for packages integrating cruises + hotels."
" We are already today a leading B2A travel portal in Asia or the Middle East. And we are growing rapidly in the Americas, Europe or Africa", stresses TBO CSO.
"Asia is the most dynamic market for us as we originally came from there. But we also experience a rapid development in Latin America and we recently opened an office in Sao Paulo. Demand is very high from travel buyers in Argentina, Brazil, Colombia and Mexico, " tells Martin Jones.
Europe and the USA are also relatively new markets to the development of TBO. "They are fragmented markets, especially in Eastern and Central Europe. We experience a strong growth in those latter as they remain far more fragmented than in Western Europe, which is dominated by big suppliers," describes TBO CSO.
TBO sees a lot of opportunities in the years to come. "We have the clear ambition to be among the top 5 B2A platform within 5 years", concludes Martin Jones.