The Global Travel Muslim Index 2023 reveals the world's top destinations for Muslim travellers
Key insights and analysis from the Mastercard-CrescentRating Global Muslim Travel Index 2023 revealed the best destinations for Muslim travellers. Asia is once again the preferred continent of Islamic travellers with Malaysia and Indonesia dominating the index followed by Turkey, Saudi Arabia and the U.A.E.
The Global Muslim Travel Index, now in its eighth edition, has become the foremost reference for the Muslim travel market. Over the past nine years, the cooperation between Mastercard and CrescentRating have worked closely to understand the unique needs and preferences of Muslim travellers, empowering businesses and destinations to cater to this rapidly growing market segment.
In 2021, the GMTI assessed 140 destinations while in the past two years, 2022 and 2023, GMTI has maintained its assessment of 138 destinations, indicating stability and consistency amidst the continued recovery and growth of the global travel industry post-pandemic.
.According to Fazal Bahardeen, Founder & CEO CrescentRating/HalalTrip, the Muslim market is gaining in strength year after year with significant growth rates. In 2022, there were an estimated 110 million travellers committed to Islam. They represented 68% of pre-pandemic levels in 2019. Projections for 2023 indicate a further potential increase to 140 million visitors. This would represent 87% of 2019 levels in 2023 while experts believe that this specific travel market will have fully recovered by 2024 -equivalent to 160 million international arrivals.
Looking ahead, the Islamic travel market is projected to reach 230 million arrivals by 2028, contributing approximately $225 billion in expenditure. These figures demonstrate the segment's economic significance and potential to drive the global travel industry's recovery and growth.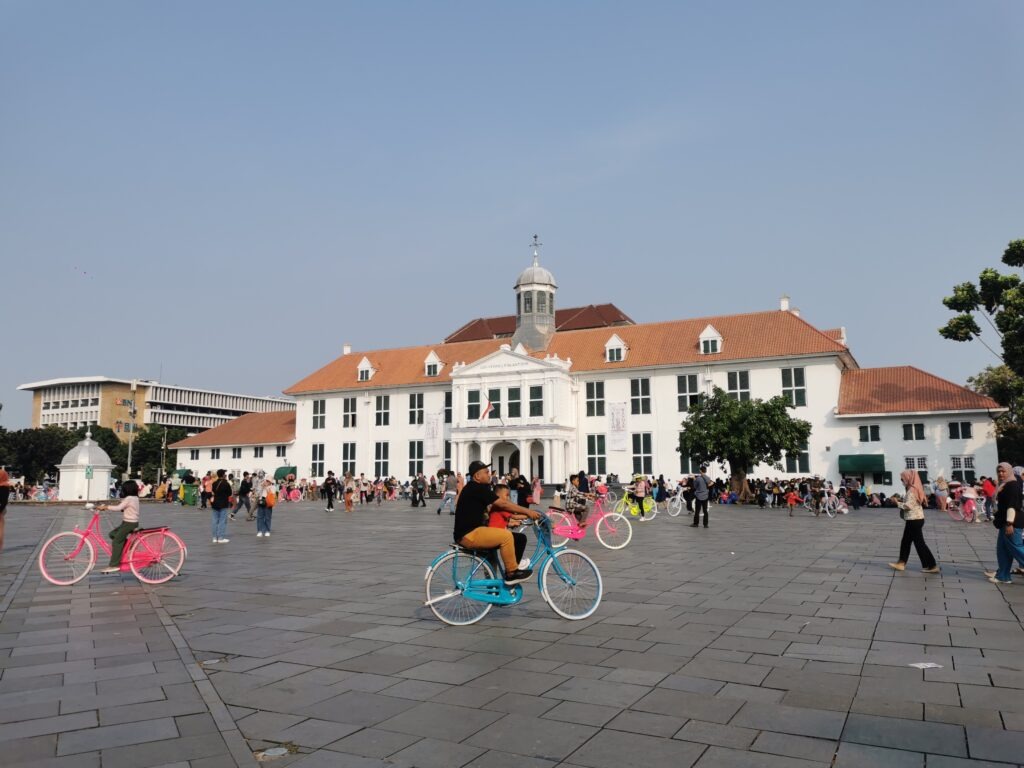 Asia remains n°1 for Islamic travellers
Analyzing the distribution of all arrivals, the dominance of Asia as a preferred destination is confirmed. The continent accounted for nearly 60% of Muslim arrivals. 31% of overall arrivals to the region are Muslim visitors. This trend is attributed to a significant Islam population in Southeast Asia and the Middle East, coupled with the region's appeal as a tourist-friendly destination. This also confirms that travellers prefer nearby destinations for travel rather than travelling long haul for the time being. Especially as many holidaymakers are feeling the impact of high airline prices and devaluated currencies in many countries (Indonesia, Malaysia or Thailand as an example). The two top destinations for Muslim travellers in 2023 are again Malaysia and Indonesia.
Malaysia has indeed held consistently the number one spot since the launch of the GMTI. Turkey, Saudi Arabia, and the United Arab Emirates (UAE) also secured top rankings, with the United Kingdom making a significant leap to enter the top 20. Singapore maintained its position as the leading non-OIC (Organization of Islamic Cooperation) destination, showcasing its continued commitment to catering to Islamic travelers.

Despite having relatively lower international arrivals, Africa's share of Muslim arrivals is significant at more than 21%. This suggests that Africa is an attractive destination thanks to its cultural diversity, its historical Islamic heritage and the presence of a large Islamic population across the continent -and particularly in North Africa.

Europe, the region with the highest global arrivals, sees a relatively smaller proportion of Muslim arrivals at around 6%. While Europe is home to many popular travel destinations, the gap suggests potential for growth in better accommodating this travel segment. Proportionally, Oceania has fared better than Europe to attract Muslim travellers. Their share tops around 7% of all arrivals to the area. It indicates room for improvement in attracting and accommodating Muslim holidaymakers.
Americas hosts the smallest proportion of Muslim travellers, at 2% of the total arrivals. This is due to various factors, including distance, travel costs, or perceived lack of Islamic-oriented facilities and especially in South American destinations. However, this also suggests the untapped potential for growth in this specific travel segment travel.
Launching of the Muslim Travel Intent Tracker (MTIT)
For the CEO of Crescentrating, Asian countries, and particularly Southeast Asian nations such as Indonesia, Malaysia and Singapore- should leverage the opportunity by enhancing and diversifying their range of services and unique experiences towards Islam-related communities.
To facilitate closer monitoring of market trends and provide valuable insights to industry stakeholders, HalalTrip developed the Muslim Travel Intent Tracker (MTIT). The monthly tracker measures the travel intentions of Islamic travellers, capturing their changing preferences over various time frames. The data collected from the MTIT will enable businesses to anticipate future demands and identify growth opportunities in the Muslim travel market.
In addition to the GMTI, CrescentRating and Mastercard collaborate on three reports annually. To adapt to the rapidly evolving market, they are planning to introduce monthly, quarterly, and live trackers, providing more up-to-date information for industry stakeholders.
Another analysis tool is also the GMTI Performance Matrix (GPM) is a strategic analytical tool designed to evaluate destinations' performance and potential in the Muslim travel market. By incorporating the Global Muslim Travel Index scores and the percentage of Muslim visitors to overall visitors, the GPM provides a clear overview of destinations' ability to cater to Islamic visitors and their success in attracting this growing market segment.