Glamping on the rise as market growth continues
A variety of factors are inspiring significant growth in the glamping market, with many tourists reportedly embracing domestic experiences over travelling abroad
Grand View Research projects the global glamping market to increase steadily over the course of the decade, with a compound annual growth rate predicted to be 10.9% until 2030. That would take the market valuation to approximately €5.59 billion (USD 5.94 billion) by the end of the forecasted period, indicating just how prominent the glamping market could become by the turn of the next decade. 
The report mentions a set of different drivers for global glamping market growth. One cause is the increasing acceptance of glamping from tourists who prefer domestic travel over holidaying overseas. Promotional campaigns launched by governments help increase interest in domestic travel, while services provided by the likes of Airbnb and other companies are apparently helping staycations grow in popularity among tourists.
Furthermore, the increasing awareness of tourists to embrace eco-tourism and a healthy lifestyle has been cited as driving demand for an active, outdoors holiday destination. However, the main factors informing market growth are the desires of holidaymakers to have a vacation experience which is relaxing and therapeutic, according to the research.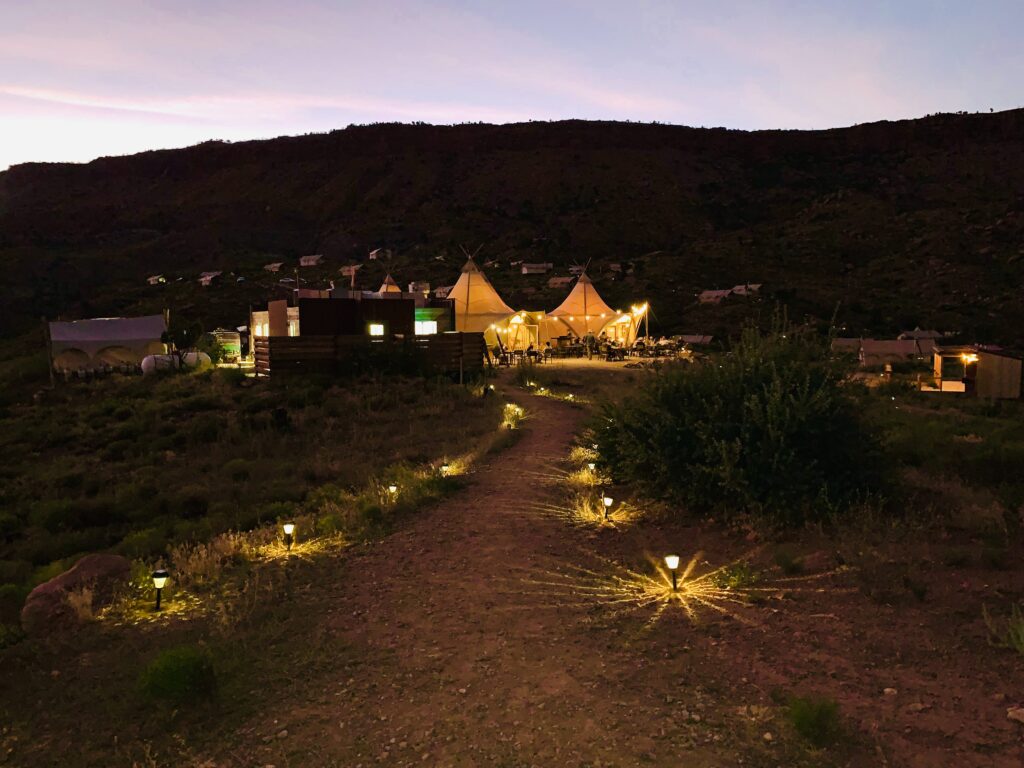 Trends and insights of the global glamping market
There are many relevant trends within the global glamping market. One finding from the report is that Europe has the largest market revenue share, reportedly more than 35% in 2021. The market apparently has origins as a niche segment, but has grown into a global presence in the travel and tourism sector.
The age group between 18 and 32 was predicted to have the fastest compound annual growth rate between 2022 and 2030, thanks to many factors including the increasing trend of travelling by the millennial generation. A growing number of millennials, according to the report, are in the market for experiences that are local, personal and adventurous too. Millennials are "willing to pay to get that emotionally evocative understanding," the research suggests. 
Staycations continue to grow in popularity
Staycations were apparently once reserved for celebratory purposes, and not a widely-popular option when taking a vacation. In recent years domestic holidaymaking has increased in popularity, with tourists electing to take a break on a long weekend close to home.
Another cause for global glamping market growth is the observed preference of younger tourists to spend on travel experiences instead of material things. This means that with more to spend on tourism, glamping has become a more serious option for young travellers when perhaps it was not before. According to a report from KOA, participation in glamping in North America was 48% of millennials and 28% of generation X in 2019.
Grand View Research commented that, though the impact of Covid-19 on disposable income is not conclusive, there apparently has not been much observable influence on the glamping industry so far, with it quoted as being a "fairly low-cost leisure offering within the tourism industry."
That said, Covid-19's influence on traditional hospitality services is more prominent, and during the pandemic's peak, camping and glamping offerings grew in popularity. Operators such as Tentrr and Getaway were listed as becoming popular during this time due to lack of common areas and front desks where transmission of a disease could be possible.
Moving forward, players in the glamping industry are prioritising partnerships with hotels and resorts, with the intention to boost presence and profits too.