ITB Travel Tech Startup : talents unveiled at ITB Berlin 2023 Convention
How does innovation transform and reinvent the world of tourism? In an ITB Berlin session dedicated to Travel Tech Startup, four companies showed what they achieve to make the travel experience easier for both the trade and consumers
ITB Berlin is all about showing that Travel Tech Startup have talent. This could be the conclusion of the ITB Travel Tech Startup session on Wednesday, March 8 at the ITB Berlin Convention.
Four companies held by young talent from across Europe presented their products to a panel of ITB Berlin judges composed of Suzanna Chiu, Director Amadeus IT Group, Andrea D'Amico, CEO of WeRoad and David Soskin, Co-Founder & Partner of Howzat Partners.
Joining them were Hicham Benyebdri, Co-Founder of Userguest, Josephine Piplits, CEO & Founder of TripDoodler, Joan Sanz, founder of chartok and finally Nanna Ulsøe, CEO / Founder of Roccai ApS.
All startups represented a new generation which already applies the ITB Berlin 2023 tagline "Open for change". Their companies help building a more sustainable industry and position the tourism activity as a critical driver for this change. During this ITB Berlin convention session, they exposed one after another in just a couple of minutes the core of their company's activity and business.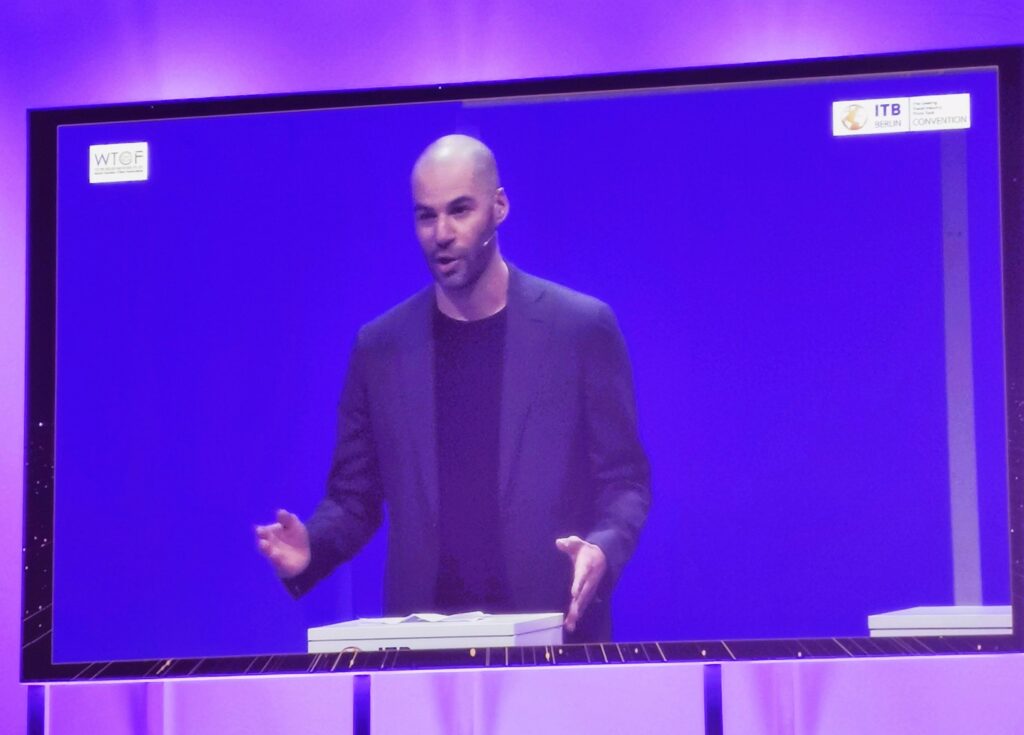 Userguest
Userguest Hicham Benyebdri helps increase hotel revenues combining innovative technology, marketing expertise, and sales techniques. Userguest's high-performance tool provides guests with booking prices according to their specific needs. By analysing data to identify guest preferences and behaviour patterns, hotels can create personalised offers that are tailored to each guest's individual needs. Intelligent revMarketing Automation helps also filling up room inventory and boost hotel revenues. Hotels can increase the likelihood of guests booking directly with them rather than going through a third-party booking site, Benyebdri said.
Tripdoodler
Combining tourism activities with a strong desire for sustainability. This is what Tripdoodler app proposes, said its CEO and Founder Josephine Piplits. The travel industry sometimes has difficulty explaining what the exact steps are that have been taken to assure this sustainability. "Tourists are ready in their quest for more sustainability on holiday. They expect us to step up as an industry, take the lead and start talking about our sustainable initiatives – even when we are imperfect," she explained. Tripdoodler's approach empowers travellers through a consumer-driven sustainability rating. Potential travellers can see the ranking, initiatives and efforts done by companies with a clear simple tool. In return, it helps businesses to turn their sustainability efforts into valuable business.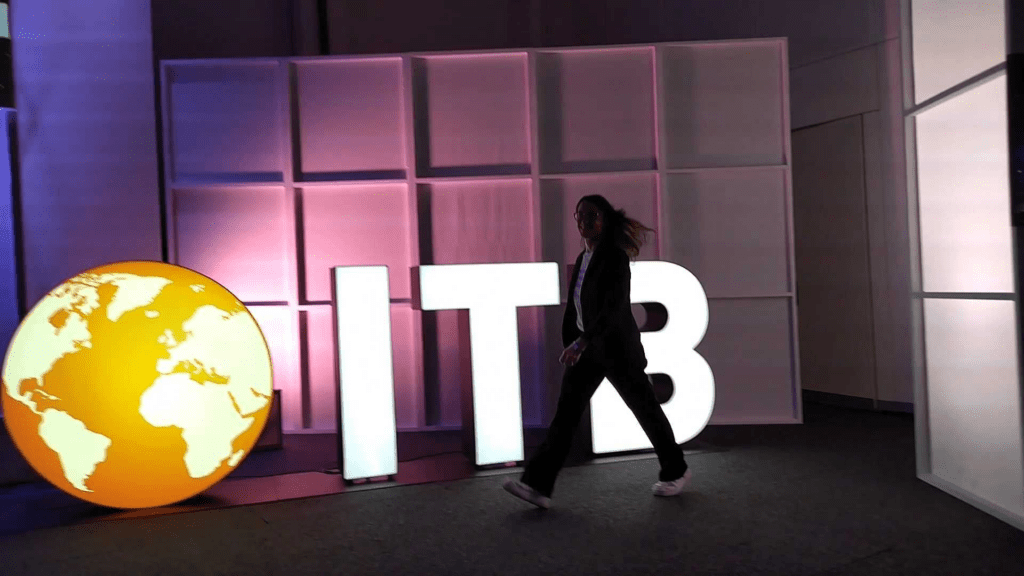 Chartok
For Chartok Joan Sanz, a challenge for hotels is to manage multi-tasks inherent to a property with a clear vision. It translates into the fact that 70% of management time is about internal communication, underlined Sanz. Chartok's software solution automates daily tasks and workflows in one place. Ready made hotels task templates help all teams to know exactly what their assignment is. The Chartok tool provides all tasks for any team within minutes, from management to room teams or reception desks' employees. Automating these tasks and workflows with the help of hotel software can save time, reduce errors and increase overall efficiency, leading to a better guest experience and increased profitability for the hotel.
Roccai
With Nanna Ulsøe from Roccai, travel companies can now inspire their undecided visitors by letting them make easy decision. The platform AI swipe tool offers suggestions for discovering the right products or services to potential travellers. Embedded on their own websites as a white label solution, Roccai provides a unique swipe module where images and simple questions appear on the website. Once answered or clicked by the traveller, Roccai AI provides content with suggestions for products and services. The Swipe module also helps to identify travellers' wishes as well as potential weaknesses of a product or a service.
The jury and audience were impressed by the skills of the four protagonists which showed once again how ITB Berlin is leading the way when it comes to putting startups in the public spotlight.