Latvia kicks off 2023 with optimism and packed events agenda
In an exclusive interview with ITB News, Ms Inese Šīrava, Director of the Tourism Department of the Investment and Development Agency of Latvia (LIAA), gives her forecasts on Latvia's tourism year 2023 and highlights all the events that visitors will be able to enjoy this year.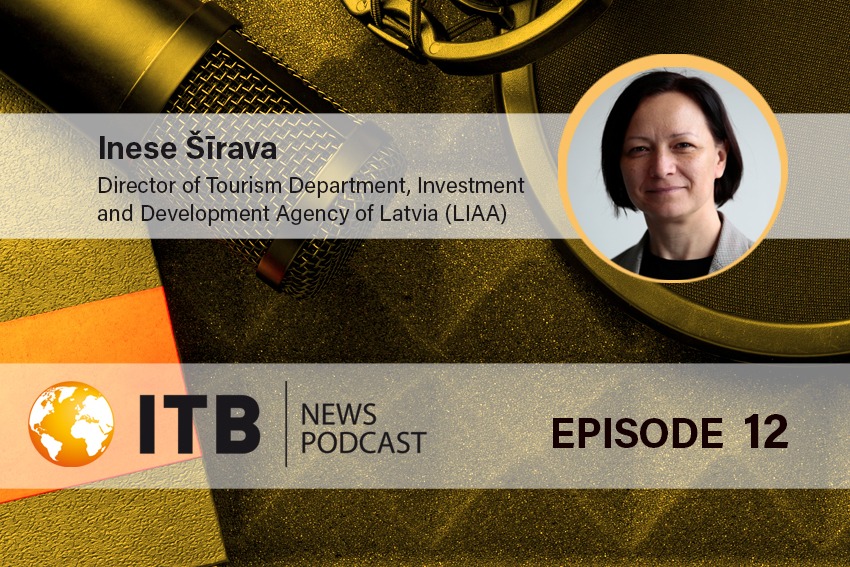 How has Latvia's tourism industry performed over the last 12 months?
Inese Šīrava: It has been quite a challenging time for Latvia's tourism sector, due to the war in Ukraine but also rising cost of energy, and inflation. However, if we look at all the numbers of last year, it was better than what we originally expected at the beginning of the year. In 2022, the number of foreign and domestic tourists in hotels comprised more than 2 million which is just 20% less than before the pandemic. The majority of travellers came from the Baltic region – Estonia and Lithuania. They are part of our priority target markets as well as Germany, Finland, Sweden and the UK. Currently, our incoming travellers are mainly individual tourists, small groups but also domestic tourists and corporate travel.
Would you tell us more about the diversity of Latvia's tourism offering throughout the year?
Latvia's tourism offer is indeed very diverse, and Latvia is an attractive and up-and-coming tourism destination in Northern Europe, where visitors can experience a fascinating mix of new and old.
Riga is of course the most popular tourist destination in our country. Three to four days is ideal to visit it for its old town and to enjoy top quality food and entertainment. In its popular old town, the unique Art Nouveau architecture attracts the attention of tourists. Riga is indeed home to 700 beautiful buildings built in this Art Nouveau or Jugendstil style. Latvia's seaside is very easy to discover on a day trip from Riga. Outside our capital, there are four regions – each with its own character. The western part is a coastal region, while the northern part is very popular for outdoor activities with many walking and cycling trails in national parks. The southern part is popular for its castles and manor houses, the most famous being Rundale Palace in beautiful baroque/rococo style; and we finally have the eastern part with its many lakes. Visitors will also enjoy discovering Latvia's traditions: you can taste our traditional fool and try your hands at different crafts such as ceramics. Each region has its own personality, I would say. We also have four seasons with different activities across them.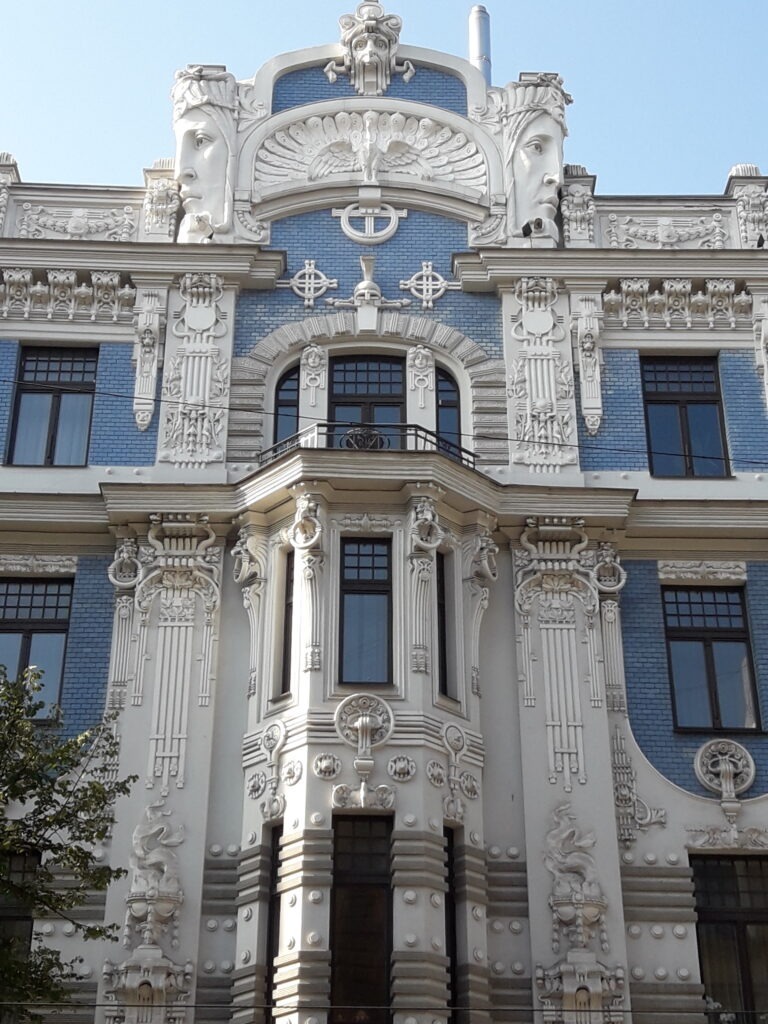 Which segments of the industry are you looking to grow over the next few years?
We see that demand for sustainable tourism has been growing in the last years, with more demand for nature tourism and its related activities. Many people are seeking for less crowded destinations far from the daily stress and closer to nature. We also see the development of different business sectors in Latvia with professionals driving business travel. The combination of business and leisure is becoming more and more important.
As our gastronomy and restaurant offer is to grow in the coming years, I expect a lot of tourists will enjoy our local products and our professional chefs. Gastronomy is definitely one of the high-potential tourism products that will develop in the coming years in Latvia.
How does Riga International Airport contribute to Latvia's travel success?
Riga International Airport is currently the leading air gateway in the Baltic region and a fast growing hub in Northern Europe. It connects the Baltic countries with the main European business centres and holiday destinations. In 2022, Riga Airport served more than 5 million passengers, an increase of almost two to three times in the number of passengers, especially compared to 2021. This demonstrates that Riga airport has been able to recover after the end of pandemic's restrictions. In the winter season, Riga Airport offers 70 destinations, a number which will of course increase over the summer season.
What are your predictions in 2023 for Latvia's travel industry?
For this travel season, one of the highlights nationwide this year will be the Song and Dance Festival, taking place in Riga in the first week of July. Its primary focus will be on the 150th anniversary of the Song Festival's traditions. They actually are included in the UNESCO World Heritage List. It is a really unique feeling when thousands of people are coming together and singing in one choir or performing a dance. This festival takes place every five years and 2023 is the year it will be in Riga again. This festival brings together Latvians from all over the world. We expect then many activities during this week with many side events taking place in the streets, in the parks and they create a nice atmosphere in Riga during that week.
We will also receive many sport fans this year, because of important sports events set to take place in Latvia, such as the IIHF Ice Hockey World Championship in May. The Riga Marathon also attracts many runners. We will also host the 2023 World Athletics Road Running Championships this autumn in Riga. We have also this year a large list of culture events such as opera festivals, ballet festivals, the Riga Jazz Festival, a music festival which takes place in the western part of Latvia and an international Biennial of contemporary arts. Various business events, conferences and forums will take place in Latvia and in general we are looking at this year with optimism. As we expect many tourists in Latvia and Riga, this year will be definitely better than last year.
What advice will you give to travellers who are looking to explore Latvia?
At first, I suggest to block some free days in your calendar and then buy a ticket to fly to Riga. Than secondly, start planning your trip. I suggest to use also our Latvian official travel portal, Latvia.travel. Here you can find many ideas how to spend your time in Latvia and find all kind of information for different interests and different tourist attractions.
Why is it important for you and the global travel industry to meet face to face at ITB Berlin?
ITB Berlin has always been an important professional event for us as a tourism board but also for Latvian companies and Latvian tourism destinations. This year, we were happy to be here and to meet our cooperation partners in person after three years of pandemic and forced break. We also appreciate the excellent programme of ITB Convention.
Listen to the full interview on the ITB News Podcast – Episode #12