ITB INDIA VIRTUAL CONFERENCE: INDIAN AND SOUTH ASIAN MARKETS DRIVING TOWARDS RECOVERY AND GROWTH
From April 5-7, ITB Community hosted a variety of events centring on India and South Asian markets: MICE Show India, Travel Tech India and ITB India.
The three virtual events kicked off on April 5, with a selection of leading industry figures and international exhibitors in attendance, originating from various segments of MICE including Leisure, Corporate and Travel Technology.
ITB India: Insights and strategies to lead the industry
The virtual events provided up-to-date insights and key strategies to lead the industry, mainly in the Indian and South Asian markets, towards recovery and growth.
"This year's powerful conference's keynote sessions unveiled the biggest and most important issues to open the doors for travelling, accelerate international recovery and ultimately make sure that the travel, tourism and MICE industries become more inclusive and sustainable in the years ahead," said Katrina Leung, managing director of Messe Berlin (Singapore), the organiser of ITB India, MICE Show India and Travel Tech India.
Top line-up of industry leaders at ITB India Conference
As the travel industry is on the path to recovery, industry experts shared their ideas on the future of the Indian and South Asian travel markets. ITB India's travel think tank covered topics ranging from MICE, Corporate, Leisure Travel, Hospitality, Transportation and Travel Technology.
A notable session at the conference was "Pivot! New Challenges Bring New Opportunities" from the second day. The session saw Vishal Suri, managing director, SOTC Travel Limited outline the importance of customer service as the industry recovers from the impact of the Covid-19 pandemic. In his keynote speech he explained why the travel industry needs to focus on making customers feel safe when they book a trip away.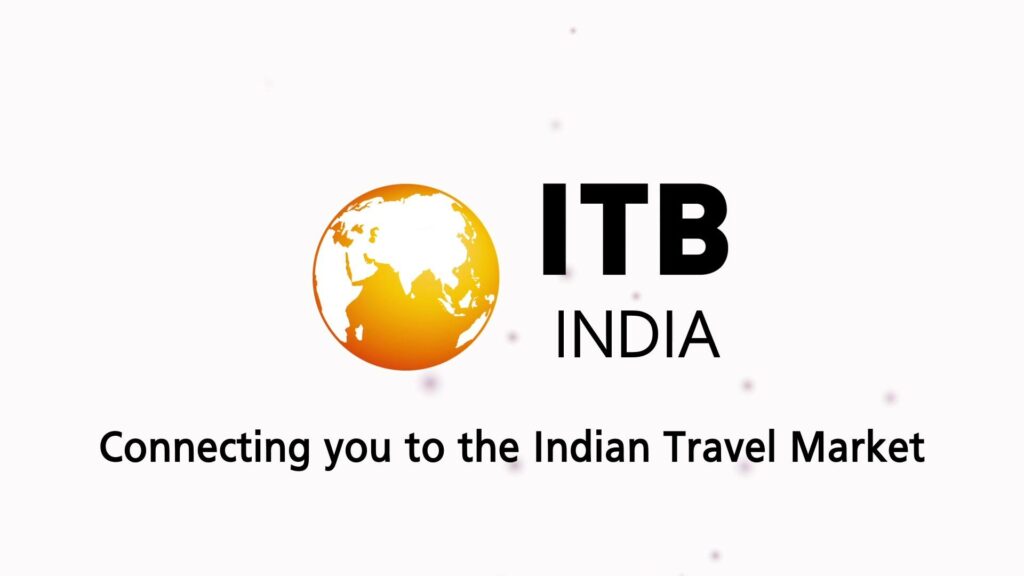 MICE Show India with a comprehensive agenda for business, conference, and networking
This year's MICE Show India gathered top executives from the world's reputable MICE associations and leading companies, to provide valuable insights and actionable strategies to push the MICE industry forward.
A standout session from this event was "How to Design Incredible Virtual Events – Based on Neuroscience", presented by Samir Kalia, managing director, MCI GeTS India Pvt Ltd. Kalia shared engagement tools and tips that can help keep enthusiasm alive and online audiences engaged for longer.
Travel Tech India: Where latest technologies, emerging trends, leading travel brands and innovative startups are all in one place
Technology plays a key role for every travel company to survive and move forward in this unprecedented situation to welcome travel back again. Travel Tech India explored innovations, initiatives and case studies from various industry profiles including tech companies, hotels, OTAs, transport companies and more.
In the discussion "Powering up the Future of Travel with Technology", Anshul Gupta, Industry Lead for Travel & Hospitality and Advanced Technology Centres – India, Accenture, discussed how travel industry leaders could empower their companies and employees with the latest technology for a better traveller and employee experience.
Hotels lead conference sessions
Hotel leaders across the Indian travel market and beyond led a series of specialist conference sessions. The discussions centred on how consumer expectations have evolved, lessons learnt leading hotels during these uncertain times and what actions are needed to emerge stronger and better than ever.
Conference sessions led by transportation-focused companies
There were also a selection of discussions led by transport-focused companies. "Private Travel & the Future of Air Mobility" was held by Ian Moore, CCO of Vista Global and VistaJet. Meanwhile, Prabhjeet Singh, President, India & South Asia, Uber will give a speech titled "Towards A Zero-Emission Travel Industry: The Path to Sustainability is Shared". In addition to this, there was a choice selection of corporate travel-focused sessions, like "Who will Disrupt Corporate Travel?", led by Rakshit Desai, Managing Director, Indian Subsidiary of Flight Centre Travel Group.