2023 honeymoon destination trends: Beach bliss and emerging paradises
The National Wedding Survey conducted by Hitched.co.uk has not only shed light on the resurgence of weddings but also offers valuable insights into honeymoon destination trends for couples in 2023
According to the survey, beach holidays continue to be the most popular choice for newlyweds, with over half of couples opting to spend their honeymoons by the coast. This preference for beach destinations is driven by a desire for relaxation and quality time together in idyllic surroundings. The allure of pristine sandy beaches, crystal-clear waters, and breathtaking sunsets continues to captivate couples as they embark on their post-wedding getaway.
While the Maldives remains a perennial favourite, honeymoon specialist James Chapman, known as The Travel Chappy, suggests some alternative destinations that are gaining popularity among couples. One such destination is Nungwi Beach in Zanzibar, which offers a similar experience to the Maldives at a fraction of the price. Couples can enjoy the same picturesque beaches and romantic ambiance while making their budget stretch further.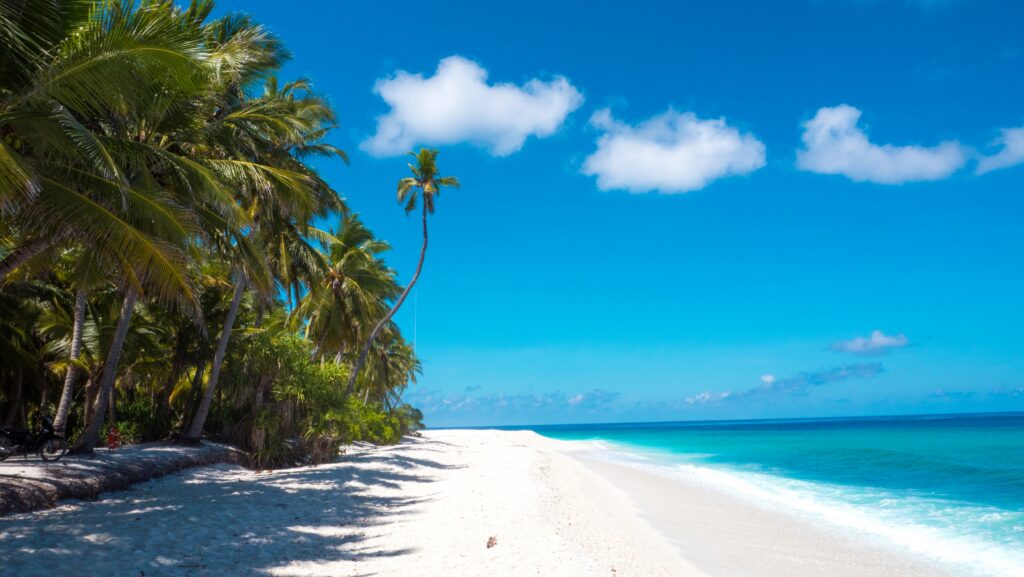 Another emerging option for honeymooners is Belize, known for its stunning natural beauty and vibrant marine life. With the second-largest barrier reef in the world, couples can explore incredible diving and snorkelling spots, creating unforgettable underwater memories. The allure of adventure and the opportunity to discover a unique blend of nature and culture make Belize an appealing choice for couples seeking an off-the-beaten-path honeymoon experience.
Looking ahead to 2023, James Chapman predicts that Ras El Khaimah, located just over an hour from Dubai, will become increasingly popular. With its white sand beaches and stunning mountainous landscapes, Ras El Khaimah offers a contrast to the modern skyscrapers of Dubai. Couples can enjoy a relaxing beach holiday while immersing themselves in the region's rich cultural heritage. Additionally, the proximity to Dubai allows for a convenient option to venture into the glitz and glamour of the city for a day trip or two.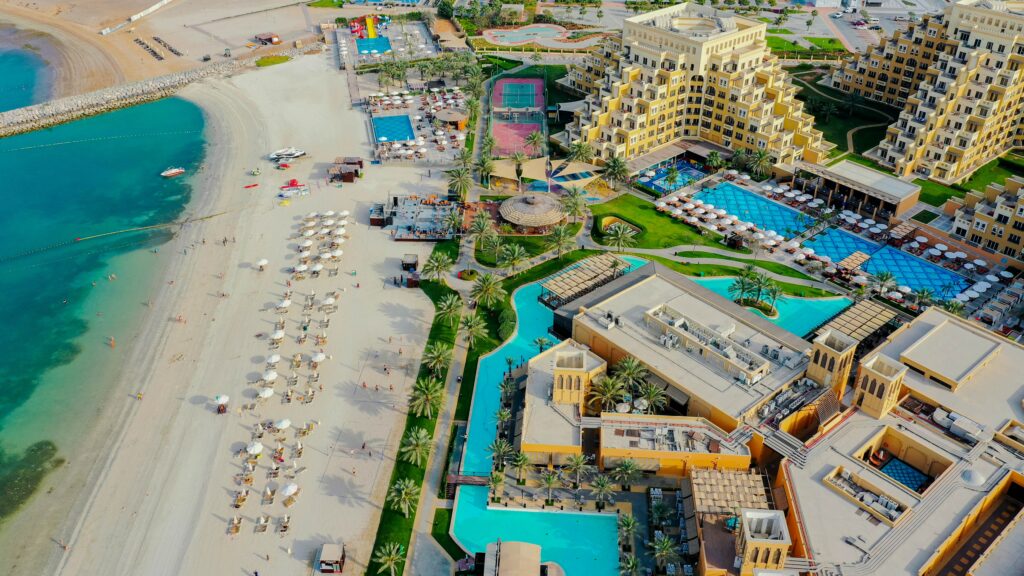 When planning the perfect beach honeymoon, James Chapman offers valuable tips for couples. Firstly, booking early is essential to secure the best prices and ensure availability. Many hotels offer early bird offers for bookings made well in advance, allowing couples to save money and avoid disappointment when their desired hotel is fully booked. Secondly, considering traveling during shoulder seasons can be advantageous. These periods, which fall between peak seasons, often offer lower travel costs, fewer tourists, and the potential for pleasant weather conditions. It is worth noting that climate change has made weather patterns more unpredictable, making shoulder seasons an attractive option.
Additionally, Chapman suggests exploring twin-centre honeymoons. While the Maldives may be a top-selling honeymoon destination, couples often limit their stay to one week due to cost constraints or personal preferences. By incorporating a stopover destination such as Sri Lanka, couples can extend their budget and add another unforgettable experience to their honeymoon itinerary. This allows for a combination of beach relaxation and cultural exploration, making the honeymoon even more enriching.
Lastly, Chapman emphasises the importance of booking with an expert and taking the time to enjoy the honeymoon planning process. Planning a honeymoon can be overwhelming, especially when it is one of the most expensive trips couples will embark on. By relying on a honeymoon specialist who is ATOL protected, couples can alleviate the stress and ensure that all aspects of their honeymoon are well taken care of, allowing them to focus on enjoying their special time together.
In conclusion, honeymoon destination trends for 2023 showcase the enduring popularity of beach holidays among newlyweds. While the Maldives continues to captivate couples, alternative destinations such as Nungwi Beach in Zanzibar, Belize, and Ras El Khaimah are gaining momentum. By following the expert advice of honeymoon specialist James Chapman, couples can find the perfect beach destination, book early, consider shoulder seasons, explore twin-centre honeymoons and seek the guidance of an expert to create a truly unforgettable honeymoon experience.
Read also : Is South Africa home to the world's most unforgettable honeymoon travel experience ?