IS SOUTH AFRICA HOME TO THE WORLD'S MOST UNFORGETTABLE HONEYMOON TRAVEL EXPERIENCE?
Is there anything more romantic than travelling across Africa on a classic train? Steeped in both history and luxury, South Africa's deluxe trains offer honeymooner's the most unforgettable travel experience.
With breathtaking landscapes, special traditions and luxurious experiences, the South Africa Blue Train is the perfect travel product for honeymooners. The luxurious train crosses the country from Pretoria to Cape Town in both directions, taking two nights and three days to travel along 1,600 km of tracks. Several times per year it also offers a fabulous return rail experience from Pretoria – its main base- to the Kruger National Park, including a stay in a luxurious private safari lodge.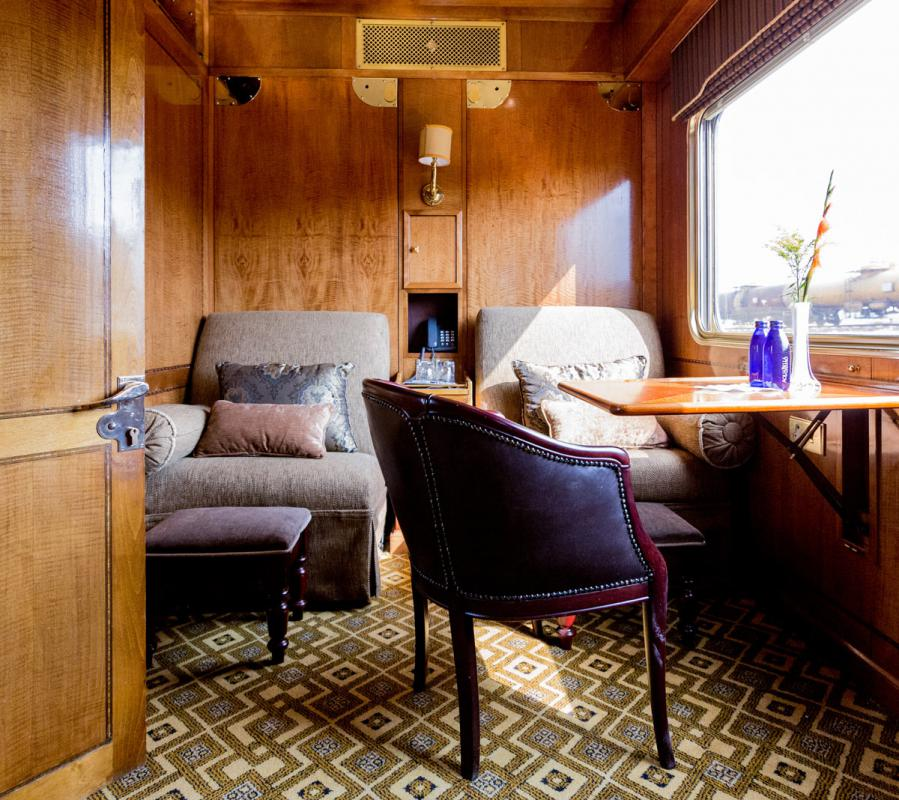 The Blue Train company operates two trains' sets on a weekly basis. Train Set 1 comprises 14 coaches offering accommodation to up to 54 guests in Suites de luxe or Luxury suites. Train Set 2 has 19 coaches able to accommodate up to 82 guests. All the suites integrate by a 24-hour butler service.
Both trains have a club car and club lounge, a dining car and an iconic observation car at the rear end offering 360°panoramic views on South African sumptuous landscapes of mountains, farmlands, semi-arid deserts, vineyards and wild flowers' fields. From Pretoria to Cape Town, there is the possibility of doing an excursion to Kimberly with the visit of a diamond mine and the Diamond Museum.
To complete the most luxurious rail journey of Africa, the Blue train offers the comfort of its pre-departure lounges in both Pretoria and Cape Town.
Rovos Rail and Shogololo Express across all Southern Africa
Two other luxury trains are excellent alternatives to the Blue Train. Rovos Rail is a trip of pure nostalgic elegance harking back to the 1930s with vintage wood-panelled coaches. The trains which offer trip from 48 hours to 14 nights across all southern Africa – including to Tanzania or Namibia – carry a maximum of 72 passengers in 36 suites. The Rovos offers discreet and friendly service, top cuisine and a selection of South Africa's finest wines.
Belonging to the same company, the Shongololo Express provides a special touring experience for visitors to Southern Africa. The journeys of between 12 to 15 days traverse South Africa, eSwatini, Namibia, Zimbabwe and Mozambique with a variety of off-train excursions. Accommodating 72 guests in two categories of comfortable en-suite cabins with double or twin beds.