IHG Hotels debuts Garner: Elevating the midscale experience
IHG Hotels & Resorts introduces Garner, its latest midscale conversion brand. Tailored for the discerning yet value-centric traveler, Garner promises ease, reliability and a taste of luxury at unmatched price points.
IHG offers hallmark experiences like a restful sleep, prime locations and sumptuous complimentary breakfasts that will set new industry standards.
Garner's appeal: guest-centric features and owner benefits

Elie Maalouf, CEO of IHG, expressed his optimism about Garner filling the gap in the midscale sector, driven by IHG's reputation, technological prowess and robust rewards programs. The brand, inspired by direct owner feedback, presents an enticing proposition for hoteliers – cost-effective conversions with IHG's renowned operational support. Moreover, Jen Gribble, SVP of Global Marketing, highlighted Garner's distinctive offerings: 24/7 front desk support, IHG digital check-in and an array of delectable snacks and breakfast choices, ensuring guests always feel valued and at ease.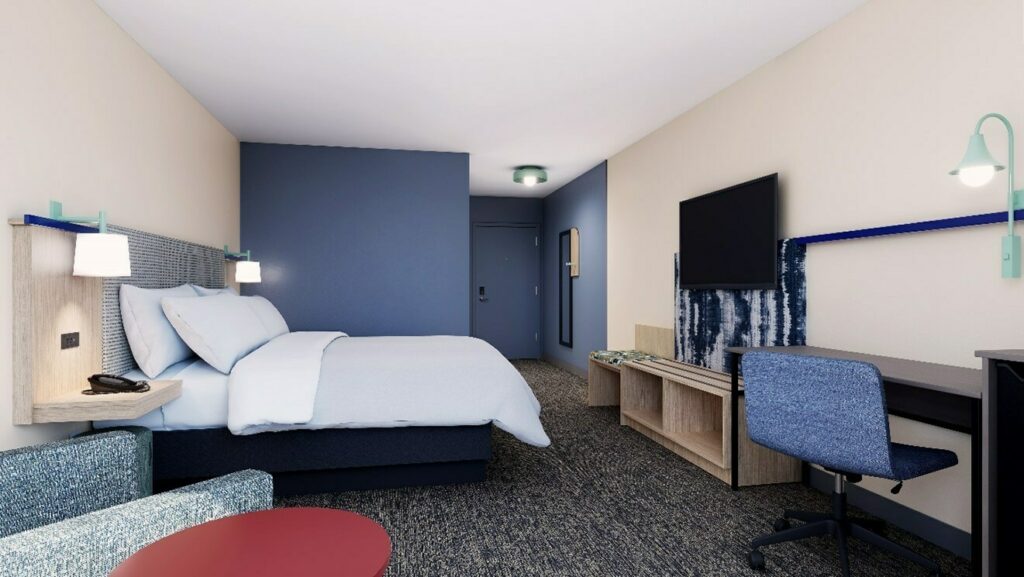 Garner's future – pioneering growth in midscale lodging

Bolstering IHG's dominant position in the midscale sector, Garner is slated to debut in the US with franchising opportunities this September with the inaugural hotels launching by year-end. As IHG sets its sights on a global landscape, ambitious plans envision an impressive 500 Garner properties within a decade and doubling that in the subsequent 10 years in the US. The brand is poised to capitalise on the booming midscale market, projected to surge from $14 billion to an astounding $16,55 billion by 2030.
As IHG's Garner emerges in the hotel landscape, it promises to redefine midscale hospitality by seamlessly blending affordability with quality. This strategic launch positions IHG at the forefront of the burgeoning midscale market, poised to cater to evolving traveler preferences and capture significant revenue growth by 2030.
Read also: MICHELIN Guide expands in Turkey, spotlights culinary riches of Izmir and Bodrum