Marriott and MGM Resorts launch strategic partnership with MGM Collection and Bonvoy Collaboration
In an exciting development, Marriott International Inc. and MGM Resorts International have unveiled a long-term strategic licensing agreement and new collaborative venture: the MGM Collection with Marriott Bonvoy.
Set to launch in October 2023, this venture will encompass 17 of MGM's unmatched resorts and over 40,000 rooms across several U.S. cities. The collaboration will provide a platform for a seamless booking experience on Marriott's digital platforms, with full availability expected by the end of the year. This move represents a wide range opportunities for both Marriott and MGM Resorts.
Mutual benefits for loyalty programme members
The partnership will open a gateway of advantages for the loyalty members of both companies. Members of MGM Rewards and Marriott Bonvoy will have the ability to link their accounts and receive select benefits. This will enable Marriott Bonvoy's 180 million members globally to earn and redeem points for stays at all MGM Collection properties, opening a wider spectrum of experiences and rewards.
Loyalty programmes further enhanced with BetMGM collaboration
The partnership doesn't stop with hotel and resort benefits, Marriott International also signed a loyalty marketing agreement with BetMGM. This agreement marks Marriott Bonvoy as the exclusive hospitality loyalty program partner of BetMGM, providing Marriott Bonvoy members opportunities to earn points on certain BetMGM transactions. BetMGM Rewards members will also have the opportunity to exchange their points for Marriott Bonvoy points, adding an extra layer of perks to the existing rewards programs.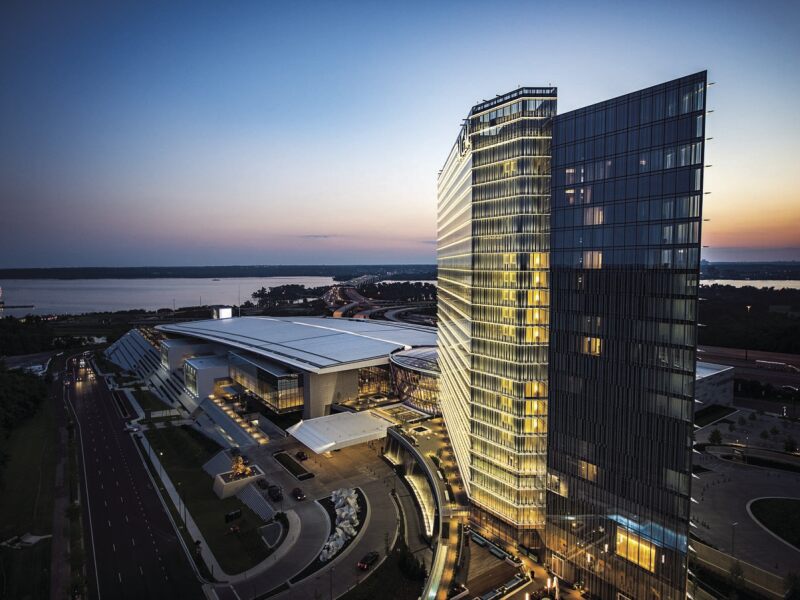 The partnership between Marriott International Inc. and MGM Resorts International marks a shift in the hospitality and entertainment industry. The creation of the MGM Collection with Marriott Bonvoy opens up a world of luxurious experiences for the customers of both brands. Additionally, the BetMGM collaboration offers a distinctive blend of rewards, enhancing the overall value of the Marriott Bonvoy program. This strategic alliance epitomises the synergy of iconic brands, ensuring mutual growth and opening new avenues of unparalleled customer experiences.
For more news, click here