"Dusit Hotels & Resorts needs to revamp its image to attract younger generations"
Interview with Gilles Cretallaz, Chief Operating Officer of Dusit Hotels & Resorts, one of Thailand's most prominent international hospitality chains which is embarking into a diversification and expansion of its range of brands around the world.
Well-known for embracing the Thai-style sense of hospitality and service in its hotels, the Dusit International Group is turning increasingly to international expansion. Not only does the company want to bring its Thai-style superb sense of service around the world, but "We want to appeal to younger generations and it is a reason why we diversify our portfolio of brands," explains Gilles Cretallaz, Chief Operating Officer of Dusit Hotel & Resorts. Recently transferred from Accor, Cretallaz embodies Dusit Hotels & Resorts' renewed spirit of innovation.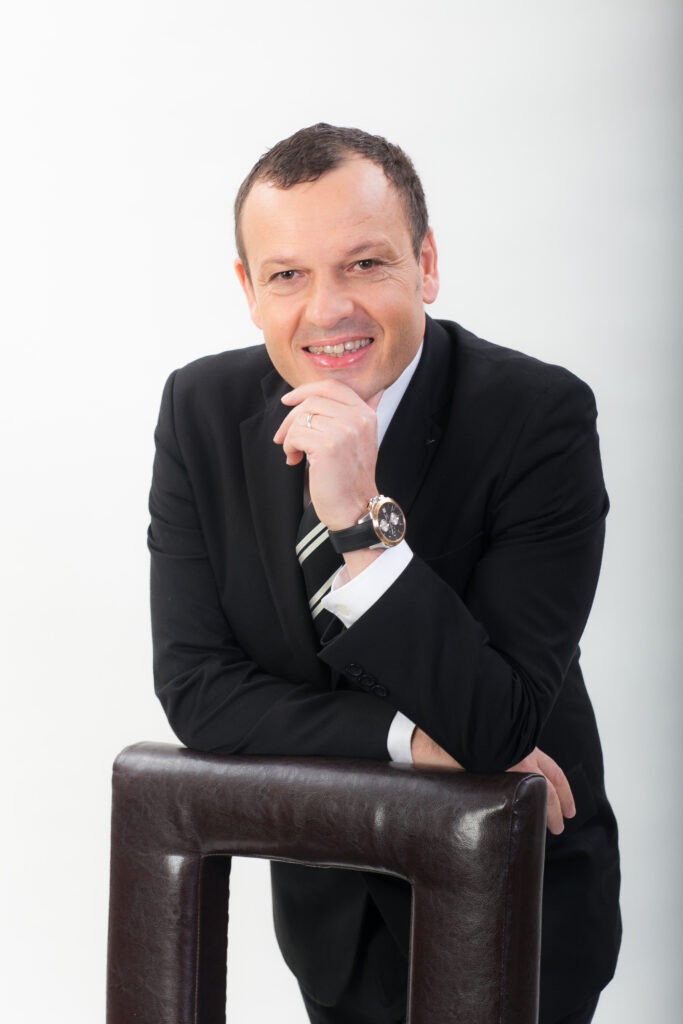 What does Dusit Hotels & Resort represent for you?
Gilles Cretallaz – Dusit is a chain which sticks to strong true values. Probably the first one is its excellent reputation for the service provided to our guests as we always put the customer at the heart of our business. I would also add it is known for its community spirit and also for that very Thai art of living. Dusit's gracious way of being is reflected in our approach to service, cuisine, local culture and well-being. Once I emphasised all these qualities, I find that there is an important challenge: to change travellers' perception of this chain. Admittedly, the image is excellent, but it's a bit conservative. The average age of our customers is around 45. Dusit Hotels & Resorts needs to revamp its image to attract younger generations without losing our identity.
How is the Dusit Group developing today?
We're growing fast, and our portfolio is expected to double over the next few years. By the end of the year, our group will have 62 establishments in 18 countries. That represents 13,700 rooms. We opened 14 hotels in 2023, with a number of "firsts". In particular, we just celebrated the launch of our first hotel in Europe, in Athens. We opened this year in Nairobi in Kenya, Kyoto in Japan and Kathmandu in Nepal. We have two properties in this country including a Dusit Thani Resort located in the Himalayas where we blend harmoniously Nepalese and Thai cultures. And we have around fifty other establishments in the pipeline. Europe is an important market that we are looking at closely. However, we need to be careful in our European investments due to the very high cost per sqm. of floor space in most major cities.
Could you tell us about Dusit's strategy in brand diversification?
We initially worked with three brands. Dusit Thani for luxury, DusitD2 for the 4-star/3-star+ segment and DusitPrincess for the 2/3 star segment. We recently developed Asai, a lifestyle chain. And we want to extend our wellness concept with the Devarana brand. Devarana was from the start our spa brand, but we now want to market the brand for hotels as well. The Dusit Retreat Devarana brand will be used for places conducive to spiritual, cultural and family well-being. A place that's all about wellness, but without the sometimes boring side! We are also currently on another new brand, Dusit Collection. This will be used for atypical, iconic hotels with strong heritage roots. We are also working hard to connect all of our properties to their neighbourhood as part of our commitment to sustainability, particularly with our newly launched Tree of Life initiative.
Could you give us some details about this Tree of Life initiative?
As sustainability is one of the four key pillars of Dusit Graciousness, we rolled out a new group-wide sustainability initiative, Tree of Life, designed to ensure the company delivers on its promise to always have a positive impact wherever it sets foot. All hotels and resorts worldwide participate in the programme. The Tree of Life identifies 31 criteria aligned with the UN Global Sustainable Development Goals and targeting environment, social, and governance elements. They ensure that Dusit properties operate as sustainably as possible. It includes initiatives such as the protection of vulnerable species, food waste and single-use plastic reduction and recycling, energy conservation and efficiency or the prioritisation of staff and customer well-being and active collaboration with local community leaders among others.

Dusit seems to be pushing the development of the Asai brand. Could you tell us why?
This chain is a genuinely new segment for us, and it does indeed appeal to the broader customer base that we are now targeting: these younger, very 'urban' guests who are looking for excellent service with more conviviality, a touch of trendiness and good value for money. Two Asai hotels have opened in Bangkok. The latest one is the Asai Sathorn, in one of the most enjoyable districts of the city. We also recently opened our Asai Kyoto. I must admit that the hotel, with its beautiful design, is totally in tune with the sophistication of a city like Kyoto. We currently have development projects in Malaysia as well as in Cebu in the Philippines.
Will the opening of the new Dusit Thani Central Park Bangkok be the major event in 2024?
Definitely! The Dusit Thani Central Park will indeed be the new flagship of the chain, just as its predecessor, the first Dusit Thani hotel has been for decades. The future Dusit Thani Central Park will use some of the same architectural elements as the old hotel, in order to link it to the brand's heritage. However it will be a brand new luxury hotel with a suspended garden, offering 50m² rooms all overlooking Lumpini Park in the heart of Bangkok. The concept is to offer luxury with Thai sophistication. However, without any sort of nostalgia. We will provide a contemporary culinary experience as well as a rooftop bar. These elements should actually attract a younger sophisticated crowd including fashionable people. The hotel will have 39 floors and 259 rooms. This compares with 500 in the former property. It will be part of a major urban development project including a Dusit Residence, a shopping mall and an office building. The hotel is due to open in 2024 while the rest of the complex should be completed by 2025.