Athens, Bangkok, Kyoto and Nairobi celebrate the opening of new Dusit properties
Dusit Hotels & Resort continues its fast expansion. In April and May, the Thailand-based hotel group celebrated the opening of five new properties in Athens, Bangkok, Kyoto and Nairobi
One of Thailand's most prestigious hospitality group, Dusit Hotels and Resorts, is adding a dozen new properties around the world in 2023, including in many countries unserved until now.
In March, Dusit enjoyed the soft-opening of the Dusit Princess Hotel Residences Nairobi, a hybrid property featuring 100 spacious deluxe hotel rooms and apartments. The hotel is located 5km away from the city centre of the Kenyan capital and boasts 14 deluxe hotel rooms, 30 studio apartments, and 56 one-bedroom apartments with kitchenettes. It also features a convenient grab-and-go shop, an Italian restaurant, a rooftop bar as well as a fitness complex with a swimming pool and meeting rooms. The hotel's full inventory is set to come in the second half of the year.
In April, Dusit Hotels and Resorts introduced its first branded property in Europe and Greece. Bringing Dusit's unique brand of Thai-inspired hospitality, Dusit Suites Athens is located in Glyfada, a picturesque suburb in the so called "Athens Riviera" renowned for its sandy shores and its vibrant shopping and dining scene. The hotel is just 30 minutes by car from Athens historical centre and 20 minutes from Athens International Airport. The property offers 36 rooms, a rooftop Mediterranean restaurant and bar, a pan-Asian restaurant, a vitality pool, sauna and steam room as well as a spa.
In May, the company inaugurated its first dusitD2 branded hotel in Bangkok – dusitD2 Samyan Bangkok. The hotel is near to Silom and Sathorn roads in Bangkok CBD and comprises 179 rooms offering a sleek, modern design that reflects Thai culture. Facilities include a fully equipped fitness centre, meeting rooms, an outdoor swimming pool with a panoramic city view, and a multi-level food and beverage concept featuring a grab-and-go gourmet outlet, an all-day dining restaurant with an open kitchen, and a Miami-inspired rooftop bar.
During the same month, lifestyle brand ASAI Bangkok Sathorn opened its doors. The 106-room property features a neighbourhood bar, a comfortable co-working area, and a unique dining experience created by award-winning chefs Duangporn "Bo" Songvisava and Dylan Jones, who specialise in authentic Thai cuisine crafted from seasonal and sustainable ingredients.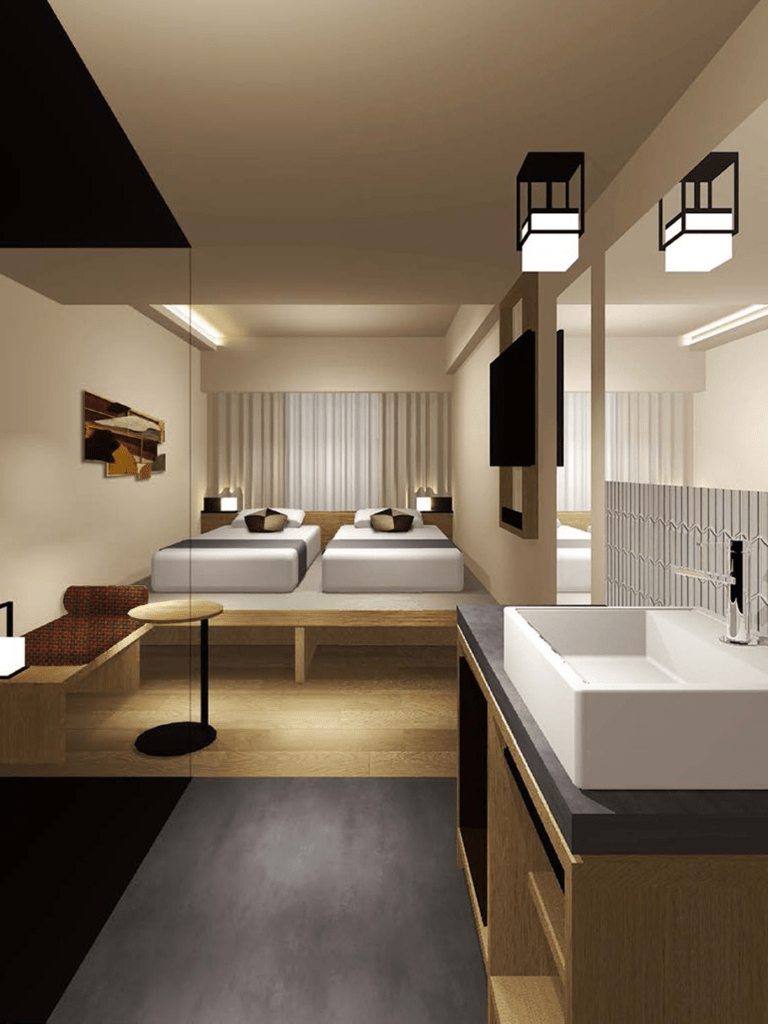 On June 1, Dusit took its ASAI brand to Japan with ASAI Kyoto Shijo – its first presence in Japan. The 114-room property is located near the famous Nishiki Market. The hotel features a large communal hub for work, rest, and play, and a cosy dining room inspired by the rich street-food culture of Bangkok.
"As we continue to execute our plan for domestic and global expansion, we are delighted to welcome three new hotels to our portfolio, including our first dusitD2 branded hotel in Bangkok, our second ASAI hotel in Bangkok, and our first hotel in Japan," said Gilles Cretallaz, Chief Operating Officer at Dusit International. "These openings represent significant milestones for our company, and we are confident that their unique positioning and distinctive lifestyle and food and beverage experiences will resonate with travellers from around the world. As we gear up for these launches, we are excited about the future and look forward to making our mark in more key international markets."
Until the end of the year, Dusit Hotels & Resorts will continue to expand further with an additional nine hotels set to open globally before the end of the year. This includes Dusit's first property in Nepal, a second hotel in Japan, and a strategic return to India.
Dusit is set to add approximately 1,700 keys to its hotel portfolio, resulting in 62 hotels offering 13,700 rooms and bringing its Thai sense of hospitality across 18 countries worldwide by the end of 2023.