Oceania Cruises reveals exotic explorations in Asia with re-inspired Riviera cruise-liner
Oceania Cruises, a world's leading culinary and destination-focused cruise line, announced that its renovated Riviera cruise liner will sail in Asia for the first time for the 2023 to 2024 season.
The 1,238-guest ship will offer travellers the most stylish way to explore Asia, putting cultural immersion and culinary excellence at the heart of the travel experience. The Riviera cruise liner will amaze in Asia by charting its inaugural season in the region, sailing through Arabia, India, Myanmar, Vietnam, China, Japan, South Korea, Malaysia and the Philippines. Its new season brings 25 unique voyages ranging from 10 to 82 days. Additionally, Regatta and Nautica ships will greatly expand Oceania Cruises' offerings in the South Pacific, with opportunities to discover New Zealand, Australia and French Polynesia .
The new sailings have nearly doubled the seasonal availability with 121 itineraries for bookings across Riviera, Regatta, Insignia and Nautica, cementing Oceania Cruises' position as the leading destination and culinary-focused cruise line sailing in Asia.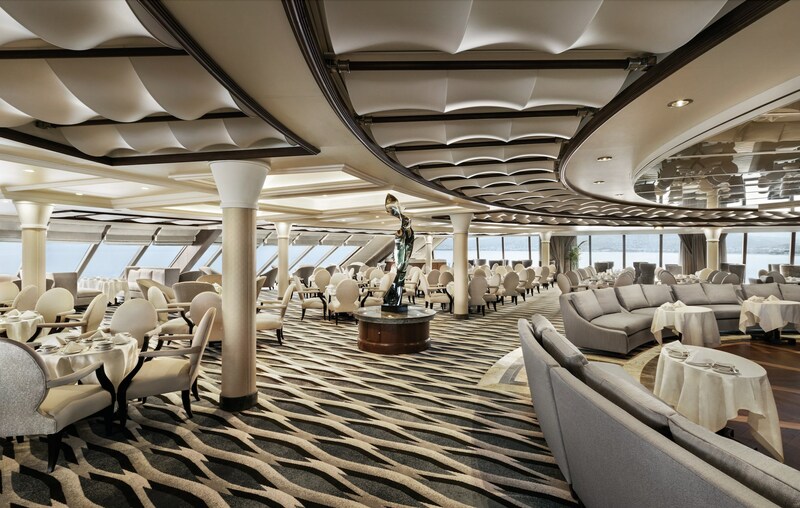 Demand for luxury cruises strong in Asia
The announcement of Riviera comes after an unprecedented year in luxury cruising with sales exceeding expectations and breaking numerous record, explained Oceania Cruises President Frank Del Rio.
"Riviera's re-inspiration has brought our luxurious product to new heights and the expansion of our Exotics 2023 to 2024 season means even more of our guests have the opportunity to explore one of the most intriguing corners of the globe," said the Oceania Cruises President.
"The decision to move Riviera to Asia was easy; demand for our Exotics collection is very strong with our well-traveled guests longing to visit remote, wondrous destinations for off-the-beaten-path experiences. Having Riviera sail this corner of the world, showcasing her new stem-to-stern, better-than-new interiors, is the most stylish, luxurious and relaxing way to explore multiple fascinating cultures while enjoying The Finest Cuisine at Sea on one voyage," he added.
Riviera's Asia cruises also have a strong cultural dimension. From the Great Wall and Bangkok's Grand Palace to Halong Bay and Kyoto's temples and gardens, the sights and landscapes of Asia are part of the cruise programme.
Guests will also have the chance to explore once-forbidden corners of Asia such as Yangon and more off-the-beaten-path locations like the remote island of Ishigaki in Japan and Hue, the former Imperial city situated on Vietnam's Perfume River. These captivating voyages immerse guests into the best of the iconic attractions of this vast continent but also leave room for the discovery of the unexpected.