REGENT SEVEN SEAS CRUISES LAUNCHES BIGGEST EVER BOOKING INCENTIVE FOR TRAVEL PARTNERS
Regent Seven Seas Cruises is embracing the festive season with the launch of the luxury cruise line's largest and most generous booking incentive.
The Our Gift to You project offers travel partners the opportunity to generate additional earnings, on top of some of the highest average commissions available in the travel industry.
Partners will receive a £500 Amazon gift card for every new deposited booking on any sailing that departs from January 1 to June 30, 2023. Eligible bookings must be registered 24 hours after applying the required deposit amount, by December 31, 2022, via RSSC.com/OurGiftToYouToolKit.
It can be combined with nearly all special promotions including eligible voyages in the cruise line's current rich, value-added offer the Gift of Travel, which further enhances the guest experience by providing a free pre- or post-cruise land.
Regent Seven Seas Cruises senior UK sales director, Paul Beale, comments: "We want to show how much we value our incredible travel partners, so we are proud to offer Our Gift To You. Our newest incentive offers our trusted network the opportunity to generate additional earnings throughout this holiday season with some sensational voyages that will be sure to tempt guests in the New Year, whether it's soaking up the Caribbean, adventures in South America, or sailing through paradise in the South Pacific."
The incentive is part of Regent Seven Seas Cruises's programme of heavyweight investment in and support for their travel partners, following hot on the heels of the launches of two highly successful webinar series.
Regent Seven Seas Cruises also wants to provide its partners with the tools to successfully sell its products, including its educational webinar series. Grow Your Regent Business was designed to help travel advisors to grow their revenue and profitability, packed with actionable tools, tactics and tips backed by an in-depth customer segmentation study. More recently, the marketing experts insight series consists of eight 15-minute webinars that take a deeper dive into tips and tactics across specific marketing channels. This includes tools such as the database optimisation and direct mail, paid social media and paid digital video. Both webinar series are available for travel advisors to watch on demand now.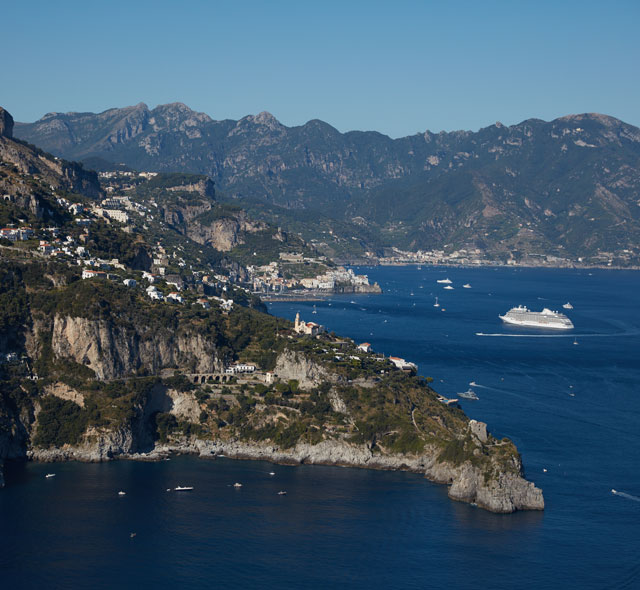 Regent Seven Seas Cruises in other news…
Regent Seven Seas Cruises recently teamed up with Fabergé Collaborate to design the first Fabergé egg to permanently reside at sea. The exclusive custom designed masterpiece marks a groundbreaking first for the jeweller and will be the pièce de résistance for a multi-million dollar art collection onboard Regent's new ship Seven Seas Grandeur.
The cruise liner is also to entice luxury travellers with its enthralling new 2024 to 2025 voyage collection, introducing alluring itineraries and new ports of call in the world's most beautiful destinations. Reservations opened for sale in August.
Passengers can choose from an extraordinary 160 new port-intensive itineraries, with 21 more sailings than the cruise line's 2023 to 2024 season, with each designed to be culturally enriching.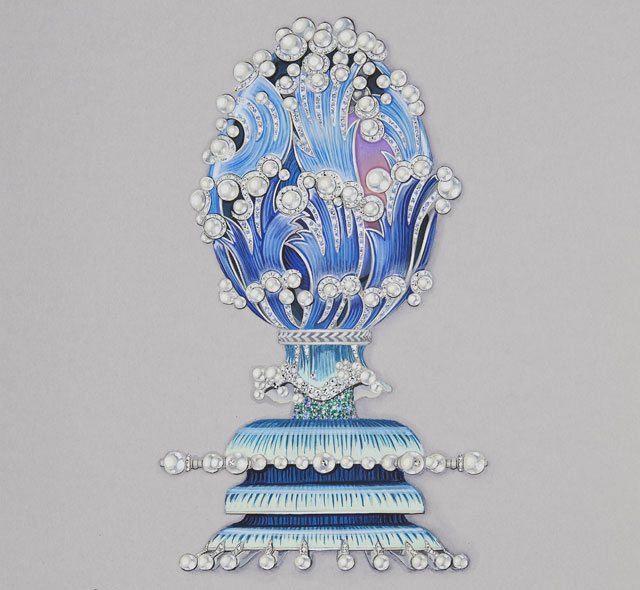 Voyages encompass every continent in the world, from Africa and Arabia to Asia, Australia and New Zealand, plus Canada and New England, Alaska, and Bermuda. Other favourites include the Caribbean, Panama Canal, Mediterranean and Northern Europe. In addition, there are fascinating cruises in South America and the South Pacific, as well as scenic sailings of Antarctica.
The 2024 to 2025 voyage collection sailings range from seven nights up to the 150 night 2025 world cruise Away in Wonder, and also features four Grand Voyages, each of which is an epic waterway adventure to dozens of ports across multiple weeks.
Additional highlights include two brand new 14-night sailings in Alaska, a break-away from the traditional seven-night sailing, more sailings in Western Europe than ever before, and the cruise line's latest ship Seven Seas Grandeur sailing the Mediterranean, the Caribbean and a debut season in Canada and New England.