Club Med unveils new brand identity and CSR initiatives 
The all-inclusive lifestyle vacation brand has revealed a revitalised brand identity along with initiatives regarding corporate social responsibility.
Club Med, a company specialising in all-inclusive resorts, has introduced an "elevated brand identity" along with a set of CSR initiatives.
The company has said its new brand identity takes inspiration from Club Med's origins which date back to 1950. It was then when the first Club Med resort was established in Spain by company founder Gérard Blitz. Moving forward Club Med says it will pay tribute to its French heritage and core values: simplicity, epicureanism, nature and freedom, with a focus on making Club Med a "more premium, family-friendly, and eco-conscious experience."
The all-inclusive lifestyle vacation brand has recently revealed its new campaign, named "That's L'Esprit Libre," which outlines Club Med's mission of offering simple and positive experiences for its guests.
"When the complexities of everyday life are removed so one can focus on special moments, like having ice cream for breakfast and putting on ski boots, or if your family vacation actually feels like a vacation – That's L'Esprit Libre," said Kevin Armstrong, Senior Director of Brand and Communications for Club Med North America and the Caribbean. 
"Our new brand positioning takes inspiration from our long-standing 73-year history and iconic advertising campaigns, reinforcing our pioneering essence as well as our forthcoming journey with simplicity, modernised luxury, and playfulness."
Advancing sustainable tourism among CSR goals
In addition to announcing the brand's updated identity, Club Med has put forward a list of initiatives related to CSR. 
The company's Happy to Care programme comes with a set of commitments with 2024 as a target. Some goals include tackling food waste via the implementation of food waste programmes. One example of this is Club Med Québec's partnership with Solucycle, an organisation which produces renewable energy sources from organic waste.
Another commitment from the programme includes the removal of single-use plastic products from Club Med's resorts in Mexico, the Caribbean and North America. This reportedly saves over 60,000 plastic bottles at the Mexico resort alone on an annual basis.
The company has announced it will prioritise local sourcing of food products for its resorts. Club Med Québec reportedly receives 80% of its food products from Canada, while Club Med Cancun gets 65% of its food products from Mexico.
Another CSR initiative is the introduction of a monitoring and protection programme for turtles at the Club Med Ixtapa resort. Club Med claims to have saved over 13,000 baby turtles in the past year.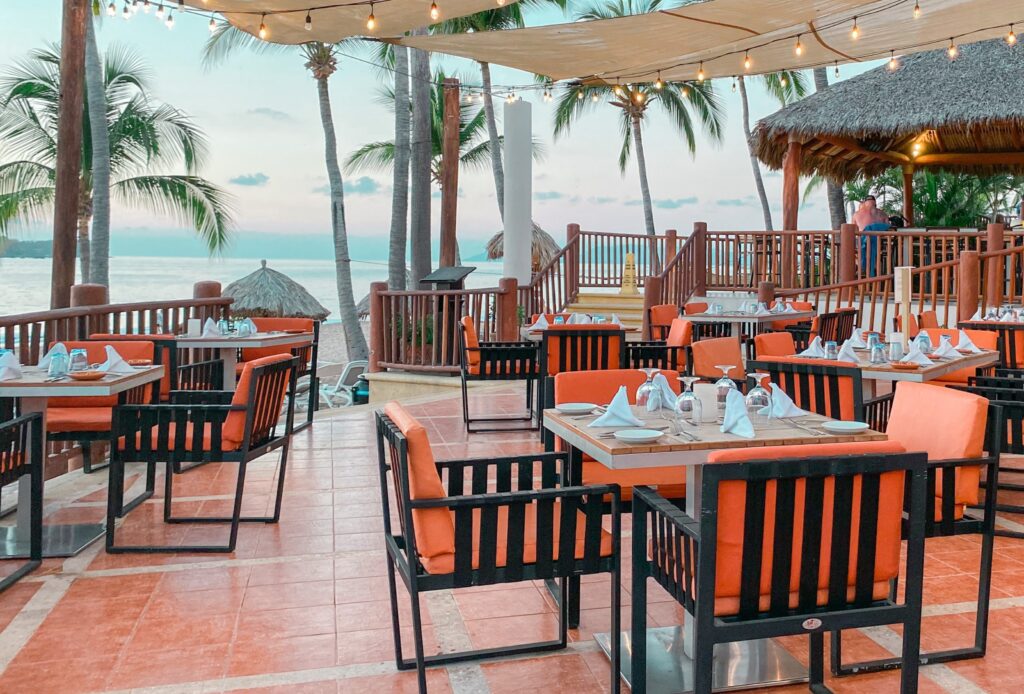 Club Med has put forward a list of initiatives related to CSR | Credit: Club Med
New campaign and CSR programme arrives amid portfolio expansion
Club Med has made a pivot to a more upscale customer-base with the expansion of its Exclusive Collection portfolio. The collection is made up of five-star resorts, as well as villas, chalets and even a yacht destination.
The company has said a part of "elevating" its brand identity includes the expansion of the Exclusive Collection portfolio, with more destinations expected in the coming years.
"Throughout our 73-year history, we've watched our brand redefine the all-inclusive concept and evolve into a product that prioritises simple luxuries that are ultimately the most meaningful for travellers," says Carolyne Doyon, President and CEO of Club Med North America and the Caribbean.
"Therefore, we find it important to look back on our roots and pay homage to what has made Club Med what it is today: delivering unique experiences in desirable locations with moments of togetherness, personalization, and opportunities to create life long memories to ensure our guests enjoy the feeling of being completely carefree. That's L'Esprit Libre."