NEOM confirms opening date for Sindalah Island's first projects
NEOM is Saudi Arabia most ambitious project to date to create a new destination supporting the Kingdom's ambitious national tourism strategy.
NEOM is already being built and the first destinations will come online in 2024. The project is phased, with Oxagon also getting its first residents in 2024 and Trojena becoming a place to live, work and holiday in 2026. The first modules of The Line will also be activated in 2026 and by 2030, some one million people will be resident in NEOM, rising to nine million in 2045.
Investment is mounting to US$500 billion from the Public Investment Fund of the Kingdom of Saudi. Clark Williams, Marketing and Communications Director of Trojena, told ITB Berlin that tourism will be a major component of the NEOM development.
At the world's biggest travel trade show, NEOM had a stand of its own parallel with Saudi Arabia. Mr Williams explained: "ITB Berlin provided us with a communication channel for NEOM as well as bringing visibility to professionals. This is important as tourism is an essential asset of NEOM development."
NEOM is to transform a rather small region into the incarnation of a futuristic Saudi Arabia. Once completed, the project is expected to cover an area of 26,500 km2 , stretching from the Red Sea to the Sarawat Mountains, near the border with Egypt and Jordan. The project will be run as a city-state with its own regulation. NEOM aims to have a population of 1.2 million by 2030 and nine million by 2045.
"In our tourism forecast, we want to receive 7 million international visitors by 2030 and 15 million by 2040," added Williams.
Sindalah, first NEOM destination to open in 2024
Planning is becoming concrete for tourism development. "The first to open is Sindalah, a luxury island destination and a main gateway to the Red Sea offering bespoke nautical experiences. It is expected to start welcoming guests to enjoy its facilities and exclusive offerings from early 2024," Mr Williams said.
Extending over an area of approximately 840,000m2, Sindalah, is one of a group of islands that will be developed in NEOM. In a recent statement, Crown Prince Mohammed bin Salman Al Saud said that Sindalah is "a major step in the Kingdom realising its tourism ambitions under Vision 2030. Sindalah will be NEOM's first luxury island and yacht club destination in the Red Sea, providing a scenic gateway to the Red Sea that will become the region's most exciting and attractive tourism location. It will be a destination where travellers can experience the true beauty of NEOM and Saudi Arabia, above and below the water, making Sindalah the future of luxury travel."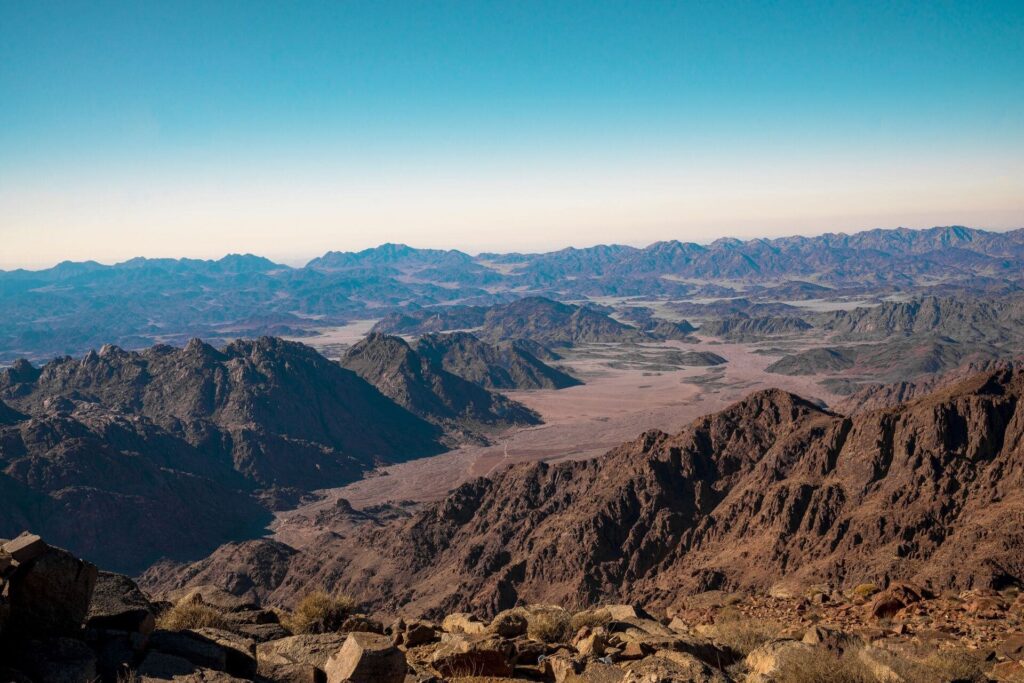 Sindalah will reshape the luxury international yachting calendar offering a new season for visitors and guests to enjoy. It will feature a prestigious 86-berth marina, an ideal destination for accommodating luxury vessels, while offshore buoys will house super-yachts.
During ITB Berlin, Marriott International announced it has signed an agreement with NEOM to open three properties in Sindalah. The multi-deal agreement includes Saudi Arabia's first Autograph Collection Hotels property, as well as two Luxury Collection properties. "NEOM is one of the most highly-anticipated developments in the world and we look forward to working with its team to develop these three exciting properties," said Jerome Briet, Chief Development Officer for Europe, Middle East and Africa at Marriott International.
Expected to open in 2024, the beach resort will offer a mix of 70 luxury rooms and suites, including one-, two-, three- and four-bedroom villas all featuring private pools. The second project projected to open in 2024 is expected to be an all-suite property offering 115 one-, two- and three-bedroom luxury suites, and will be situated in the heart of the retail and marina district of Sindalah.
Autograph Collection Hotels will also open a property in 2024 in Sindalah with plan for a resort including 66 rooms and suites, including one and two-bedroom villas, multiple dining options, a kids club, and a spa.
"We will also open there a golf course which will offer a world-class experience for a 5,920 meters par 70 course. With its 18 tees, the Sindalah golf course will deliver two unique nine-hole experiences", Mr Williams added.
According to the Marketing and Communications Director, the other project Trojena should be ready by 2027. This spectacular project is to make Trojena a global mountain tourism destination that will be the Arabian Gulf's first outdoor skiing retreat. It is also due to welcome the Asian Winter Games in 2029. "Few people know that the mountains are as high as 2,600 meters," Mr Willams added.
All NEOM projects are aligned to redefine the way humanity lives and works in harmony with nature.