Latvia celebrates Liepāja as the European Capital of Culture 2027
Cultural aficionados and curious travellers will head to Liepaja in Latvia to discover the European Capital of Culture 2027.
On 10 May, 2022, Liepāja in Latvia was named the European Capital of Culture 2027 following a competition between three Latvian cities – Liepāja, Valmiera and Daugavpils.
The jury was composed of ten experts selected by the European Parliament (EP), the Council of Europe, the European Commission (EC) and the European Committee of the Regions (CoR), as well as two national experts nominated by the National Council for Culture and the Ministry of Culture.
This is the second time Latvia has been awarded the title of European Capital of Culture. In 2014, the capital of Latvia, Rīga, earned this title.
"We are very grateful and humbled by this result and believe that Liepāja, together with the regions of South Kurzeme and Kuldīga, will carry the title of European Capital of Culture 2027 with great honour. I truly believe that we are opening a new page in the development of Liepāja and its neighbouring regions – embarking on a journey towards a more open, democratic, inclusive, friendly and internationally stronger region," said Gunārs Ansiņš, Chairman of the Liepāja City Council.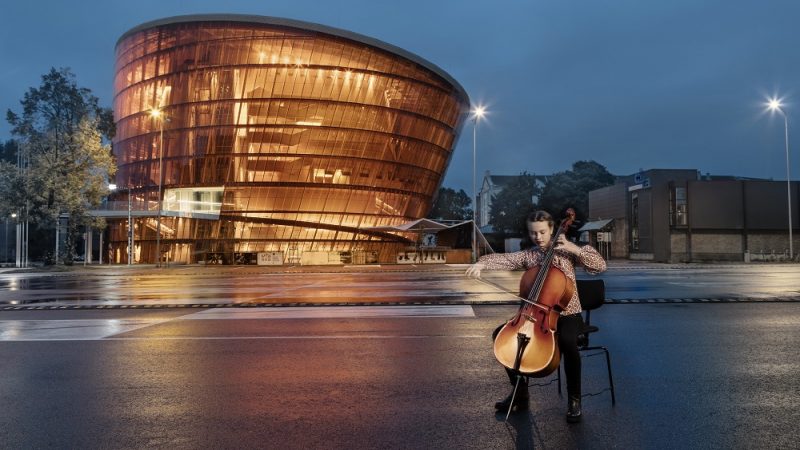 The Liepāja concept "(un)rest" is a comprehensive five-line programme, representing a wide variety of genres, to address important topics and issues that are relevant for Liepāja, Latvia and Europe as a whole.
Each of the five programme lines – "European Dream", "Port Paradox", "New Eyes", "Deliberate Modesty" and "Creative Foresight" – will tell a story closely linked to Liepāja and its connection to Europe.
The programme includes conferences, discussions, festivals, events, workshops, creative residencies, project competitions, concerts, performances, art in public space, lectures, hikes, staged outdoor adventures, exhibitions and events in new cultural venues, downgraded areas and more. From large-scale events for large groups of people to medium and small-scale events, all audiences are targeted, including people with disabilities and socially vulnerable groups.