Latvia, an ideal destination for medical and wellness tourism
Latvia is making its mark as a medical and wellness destination with its mild climate, its pristine coast along the Baltic Sea, its wealth of natural healing resources and modern medical technology.
Every year, thousands of people from Scandinavia and Western Europe go to Latvia to regain their health and beauty. Attractive landscapes and cities, wild pristine beaches, a mild climate, highly qualified professionals, and the availability of modern technology ensure successful treatment and recovery.
The high quality of health services is characterised by committed hospitable personal offering a customised approach to each patient. Diagnostic and treatment equipment in Latvian medical health care facilities meets the standards of the European Union as significant funds have been invested to ensure that Latvia has the best of modern technology.
The quality, professionalism, fast access to services and excellent value for money make Latvia an appealing medical and health tourism destination. Diagnostics, medical rehabilitation, phlebology, dermatology, plastic surgery and dentistry are among the most popular medical services provided at Latvia's private clinics, rehabilitation centres and hospitals.
Latvia is also a top choice destination for well-being with a long tradition of spas and saunas throughout the country. Visitors can experience Latvia's spa rituals such as a pleasant amber massage, soaking in a bath filled with beer, or plunging in an open-air water tub to enjoy the view of the starry sky above.
The various procedures not only help travellers to relax and regain strength, but also to improve their health since natural remedies are used in the countryside spas of Latvia. Guest houses and countryside spa centres offer massages using various medicinal plants. A guesthouse with a sauna can be rented for a family or a small company of friends, as well as for hosting various events with a large number of guests.
The sauna or bathhouse tradition in Latvia has been blossoming since the 19th century. The bathhouse traditions still remain today. Latvia's most common saunas are the so-called wet baths, where water is poured over hot stones to produce steam and make the air humid. Traditions of saunas and bathhouses can be seen at the open-air Sauna Museum, where six historical bathhouses are displayed. The museum is located 40 km from Riga, near the Murjāņi–Saulkrasti road.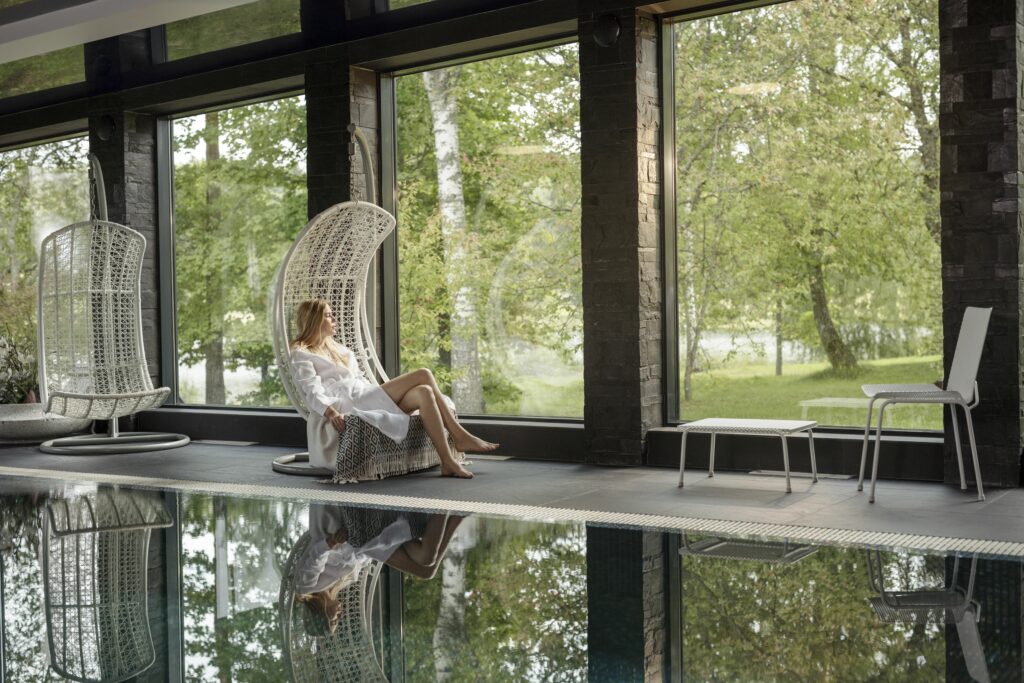 The Latvian Health Tourism Cluster
The 'Latvian Health Tourism Cluster' was created to provide a full set of services and meet the needs of medical tourists by uniting Latvia's leading private and state organisations in a cluster. The cluster was established in 2012 to offer quality medical services to foreign patients. It has 60 members. The cluster fosters collaboration between those working in the health sector, implements joint marketing activities, and forms and markets integrated and innovative medical tourism products and services, thus making them more accessible to locals and foreign tourists.​
Latvia medical tourism offers high quality standards and cutting-edge technology, sensible pricing policy with cost savings of 50% to 70% compared to many other Western European countries, availability with no waiting lists for treatments, safety with top European care standards, privacy and much more.
Credit photo: Reinis Hofmanis