Berlin welcomed 5.7 million guests in the first half of 2023
2023 should be a good year for tourism in Berlin. The German capital recorded 13.8 million overnight stays and welcomed 5.7 million guests in the first half of 2023. International visitors represented around 39% of the total which was an increase of almost 3 points over the same period of 2022.
According to the official Berlin Brandenburg Statistics Office, during the first half of 2023, Berlin's accommodation establishments recorded a total of 5.7 million guests generating 13.8 million overnight stays. The positive trend is continuing for the German capital as it represents a 30.2% jump in total guests and a 23.9% increase in overnight stays compared to the same period of 2022. Although Berlin tourism continues to recover, the number of overnight stays was still 14.3% lower than in the first half of 2019.
On the domestic front, 3.8 million guests spent an average of 2.2 days translating into 8.4 million overnight stays in the first half of 2023. Some 1.9 million international guests stayed 2.8 days on average, generating 5.4 million overnight stays. We can compare this with the first half of 2019, which saw 2.6 million guests and 7.2 million overnight stays.
Commenting on the results of the first half year, Franziska Giffey, Senator for Economic Affairs, Energy and Operations in Berlin, said: "Berlin needs its guests. With millions of guests from other German states, from Europe and abroad, tourism is a veritable economic factor for our city. Many other industries indeed benefit when our hotels and restaurants are well frequented. We can see from the current figures that we are on the right track. The new start after the pandemic has been successful. Berlin's economy is a nationwide driving force. We are now building on this development with our tourism concept and the resilience programme, which will soon be launched to further support Berlin businesses to position themselves as crisis-proof for the future."
Good performance from the Baltic States, Central Europe and Turkey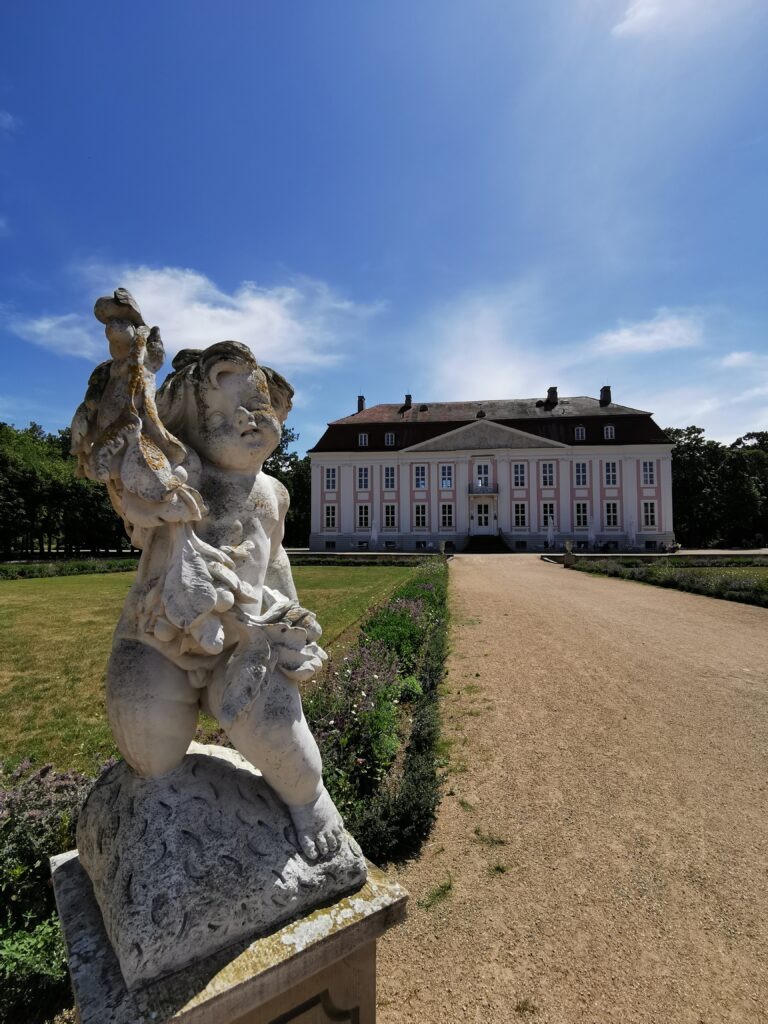 Looking at international figures, Berlin remains particularly attractive for travellers from the UK and the USA. As in the first half of 2019, the United Kingdom leads the ranking for overnight stays by foreign visitors, ahead of the USA. UK travellers generated over 574,000 overnights, an increase of almost 58% compared to the same period of 2022. US overnights are up by 35.2% reaching almost 510,000 units. However, both the USA and the UK are still not at the level of 2019 yet.
In contrast, eight countries were able to increase the number of overnight stays compared to 2019. Here, Poland (+46.5 per cent) leads the list ahead of Turkey (+24.9%), the Czech Republic (+14.2%), Lithuania (+10.9%), Latvia (+3.1%), Croatia (+1.1%), the Netherlands (+0.5%) and Belgium (+0.4%). By contrast, the number of overnights from Russia is down by 79.1% while the Chinese market remains sluggish, down by 60.9% over 2019 numbers.
More than half of Berlin beds occupied
At the end of June, Berlin had 735 accommodation facilities with at least ten beds as well as ten campsites. The average guest bed occupancy rate was 53.0%, up from 44.6% in 2022 and down from 60.4% in 2019.
This represents an encouraging trend according to Burkhard Kieker, visitBerlin managing director: "Berlin tourism has continued to stabilise in the first half of 2023. In view of the current world situation, this positive development is not a foregone conclusion, but the result of a joint effort by the entire visitor economy as well as the city's political authorities."