Latvia, a paradise for water tourism activities
With some 12,500 rivers and streams on its territory, Latvia looks at strengthening its appeal as a major water tourism destination in Northern Europe.
Latvia is increasingly promoting water tourism as a different type of active tourism that offers different sensations to everyone. The small Baltic nation records about 12,500 rivers, streams and large ditches in its territory, while its lakes cover 1.5% of the country's territory. Such water infrastructure offers great opportunities for water and wind sports. Water tourism and water sports in Latvia are available to every interest group and any level of difficulty.
Boating on the country's rivers and streams are ideal for the ones who want to relax in calm waters and enjoy the scenery but also the ones looking for more extreme sensations in rivers or strong waves on the sea coast.
Latvia spectacular rivers
It is possible to boat in Latvia at any time of the year. Even in spring -which is usually the time when water level in rivers rises due to heavy rains or in winter, when trees fall often in rivers. Therefore, it is recommended to go on the trip accompanied by professionals. Whereas summer is the time to enjoy a lazy holiday on the water: the water is warm, the rivers are mostly calm and the days are sunny. Although autumns in Latvia tend to be wet, boating is one of the ways to enjoy the colourful landscape, especially in the Gauja Valley.
The Gauja is indeed the most popular and also the longest boating river in Latvia with a total of 440 km. The Brasa is a stunning river for boating: it winds in bends, takes the rider through diverse forests, and from time to time, its banks are decorated with dolomite outcrops.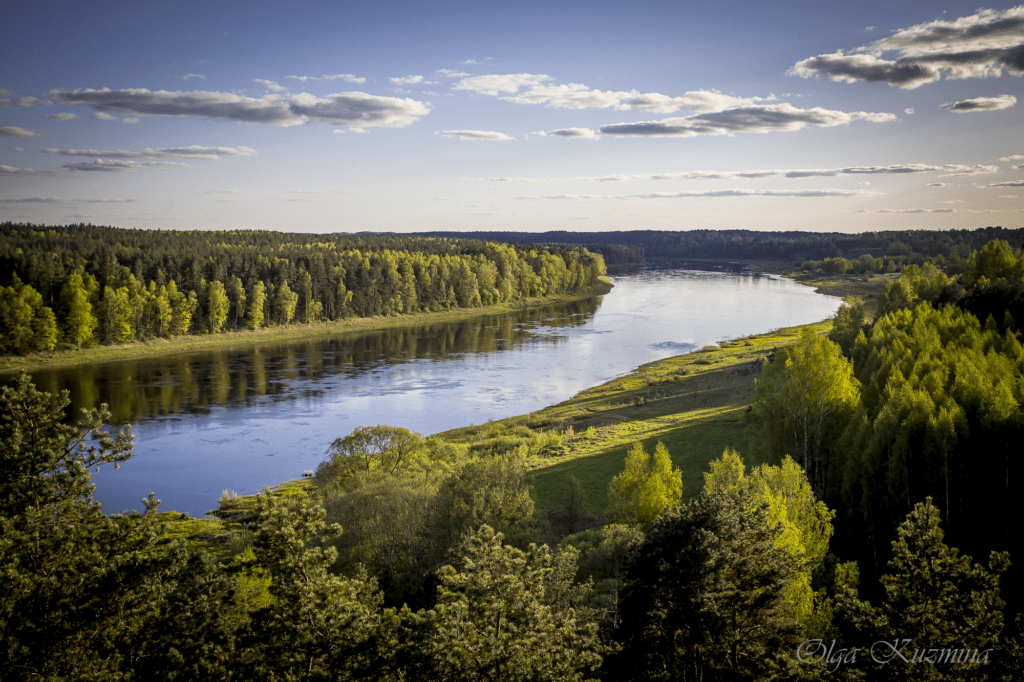 The Salaca and the Abava rivers are among visitors' favorites. The Salaca has both long, calm and majestic rock-lined stretches and overfalls while crossing the Salaca Valley Nature Park. The Abava is a Latvian boating classic as it is wide enough, calm, without rapids, and in summer there are usually no obstacles in it. It is perfect for a family boat excursion.
For more experienced riders the Ogre is one of the most beautiful and wildest rivers in Latvia. Visitors enjoy untamed nature with the adrenaline-generating Bražu rapids to be experienced on a kayak, a sea kayak, inflatable boat, canoe or pontoon float. Also for experienced boaters, the Pededze is relatively narrow and tends to have various obstacles such as fallen trees and beaver dams. 45 water tourism routes on 40 Latvian rivers are earmarked.
Cruises in Riga and water sports along beaches
Riga also offers water trips. The city grew along a Gulf while the impressive Lake Ķīšezers and the second longest river in the Baltic Sea basin – the River Daugava – are located there. A great way to explore the city from a different angle is by taking a trip on one of the boats along Riga Canal or the River Daugava. Kayaking is also available along the same routes.
Finally, the coast along the Baltic Sea stretches for almost 500 kilometres and offers accessible sandy beaches to swim and enjoy water and wind sports.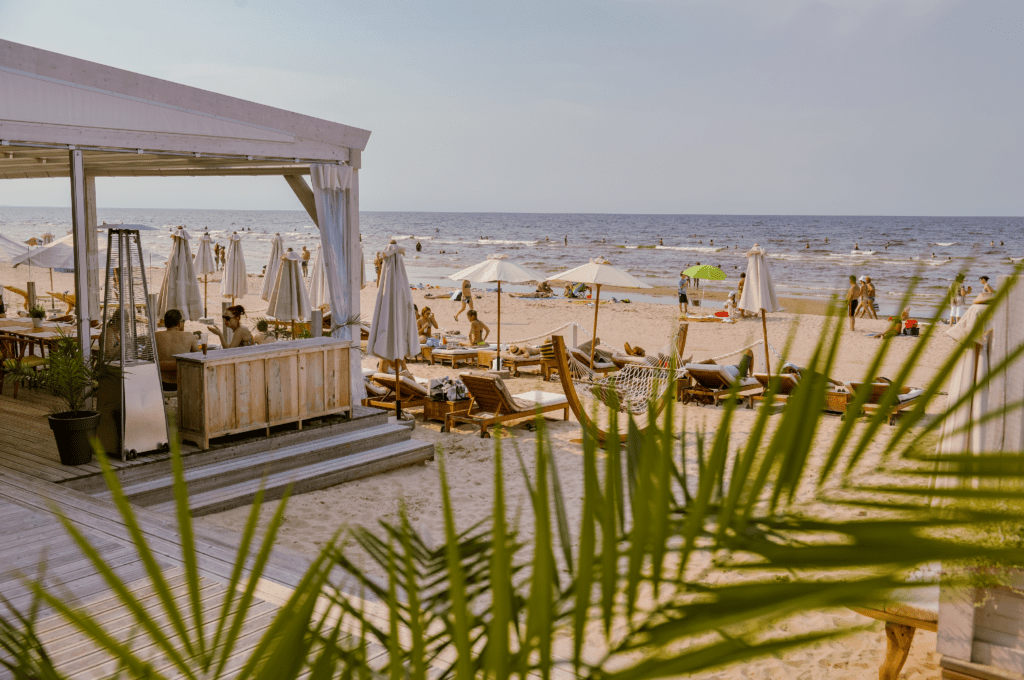 Pāvilosta is the capital of extreme water sports in Latvia with activities such as surfing, wind-surfing and kite-surfing. A truly exciting way to enjoy the nature and the sea of Latvia is "down-wind" kitesurfing, which allows you to see the wild beaches, where people can rarely get to on foot.
Yacht sailing is another way to enjoy water tourism in Latvia. Almost all ports in Latvia have yacht berths. You can find more information about harbours in Latvia. Yacht clubs are present as well where it is possible to rent a sailing boat with a captain or learn the art of sailing.
Featured image location: Venta rapid