SWIRE HOTELS LOOKS TO EXPAND WITH FOCUS ON ASIA AND BEYOND
Hong Kong outfit Swire Hotels has said it is looking to expand its House Collective brand to new locations in Asia, Australia and the United States.
The House Collective is one of two brands managed by Swire Hotels. The company specialises in "houses not hotels," with four "distinctly different" Houses. The Opposite Hotel was the first to open in 2008 in Beijing, followed by Houses in Hong Kong, Chengdu and Shanghai.
Japan among new locations for Swire Hotels
The company recently announced that it is looking to expand the House Collective brand, with new locations lined up in Asia, Australia and America.
In July, the hotel company announced its expansion into Japan, with a new House lined up to open in the neighbourhood of Shibuya in Tokyo. The project is a collaboration between Swire Hotels, L Catterton Real Estate and the Tokyo Group.
"Swire Hotels' The House Collective creates elevated luxury experiences with distinctive character and a sense of style", said Kazuo Takahashi, president and representative director of Tokyu Corporation.
"With Swire and The House Collective, we work with one of Asia's most sophisticated and luxurious hoteliers and are delighted to introduce a new standard of contemporary hospitality to Tokyo", said Mathieu le Bozec, managing partner of L Catterton Real Estate.
The new property will be a part of the Shibuya Upper West Project organised by Tokyu Corporation, Tokyu Department Store and L Catterton Real Estate, and is expected to be launched in 2027. The announcement was significant as this will be the House Collective's first hotel outside of China, and has marked the start of the brand's expansion not just through Asia, but the world.
News of a new House in Japan was swiftly followed by an announcement in August that Swire was also expanding into Shenzhen Bay in China. More specifically, Swire was able to make a hotel management agreement with a privately-held property developer to run what has been described as an "ultra-luxury hotel."
"This management agreement marks another key milestone in Swire Hotels' expansion plan, following the announcement in July of a new House in Shibuya, Tokyo," the company said at the time of the announcement.
"We are thrilled to be announcing our new House in Shenzhen, building on the success of our existing properties in the Chinese Mainland and Hong Kong," said Toby Smith, deputy cChairman of Swire Hotels.
"We are looking forward to expanding the brand in the Greater Bay Area, the fastest growing and most dynamic region in the Chinese Mainland."
The hotel will apparently have around 115 guest rooms, along with 44 serviced residences, and will be located in a key area of Shenzhen's commercial centre. This House is expected to open in 2025.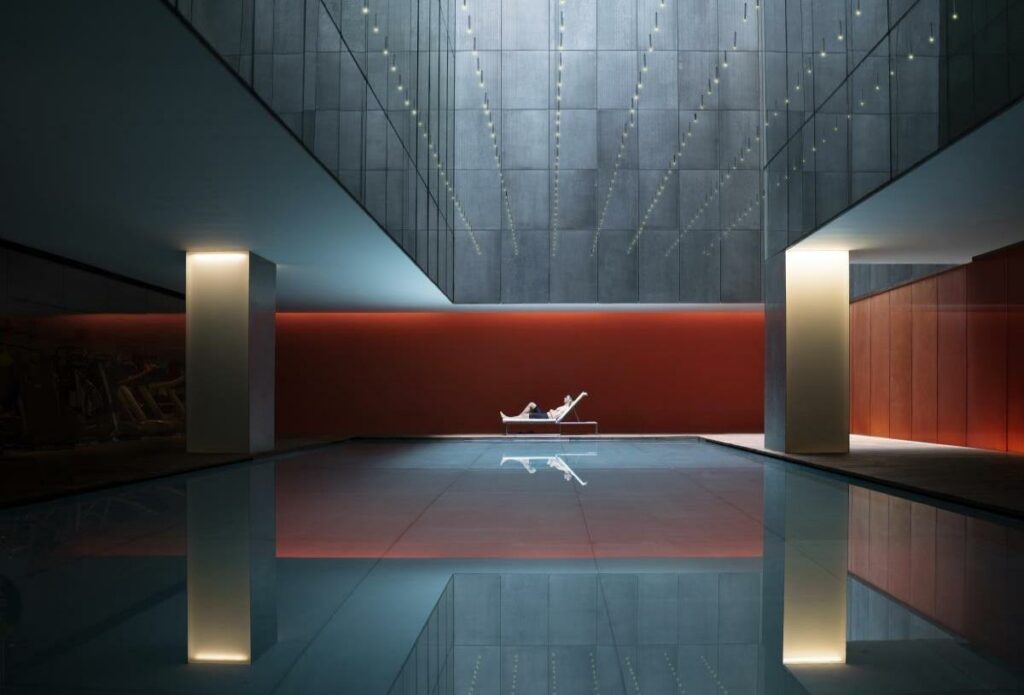 Swire Hotels acquires backing to expand around the world
Following the aforementioned milestone announcements, Swire Hotels has said it has secured funding from its parent company – Swire Properties – to expand across the world.
Swire Properties has reportedly secured funding of around €12.1 billion (100 billion Hong Kong Dollars), which will be used towards developing existing hotels, expanding in China and also in other countries around the world.
Australia, the United States, Southeast Asia and South Korea are all locations where Swire Hotels could expand in the near future. Plans include adding 20 hotels to both the Swire Hotels and the East hotel brands by the year 2030.
"[Swire Hotels] needs a sibling or two, particularly where Cathay Pacific flies," Swire Hotels' managing director Dean Winter told Costar. "California and the West Coast would be a major destination."