ITB REVEALS 5 TRAVEL TECH TRENDS TO EXPECT IN 2023
The travel industry experienced a strong resurgence in 2022 with new travel tech trends emerging for 2023. ITB Newsroom discusses some of the top trends the industry is preparing for this year.
Travel tech companies have evolved significantly over the past decade which has introduced technologies such as Ai, biometrics and remote work solutions to the travel industry. With 2023 set to be a big year for the sector, here are five key travel tech trends ITB expects to emerge or develop over the next 12 months.
IRL travel to be boosted by virtual and augmented reality
In Real Life (IRL) travel is expected to get an extra boost thanks to virtual and augmented reality tours launched during the pandemic. VR platforms designed to help travellers feed their wanderlust when the world closed its borders are now set to enhance live visitor experiences, rather than replicate it.
In lockdown, would-be-tourists were able to visit museums and explore sites like Machu Picchu without leaving their home, thanks to travel tech experiences. Now, the technology is also being used to help holidaymakers research their next destination before jetting off in a 'try before you buy' approach to travel.
Companies offering VR and AR travel tours include the likes of Meta's Quest lineup and PlayStation5 by Sony with murmurs of Apple soon offering its own service. Hotels such as Marriott, Holiday Inn and Shangri-La are also onboard, offering virtual tours of their rooms. While firms like Weezy and Beeyonder have emerged with their own immersive VR travel experiences.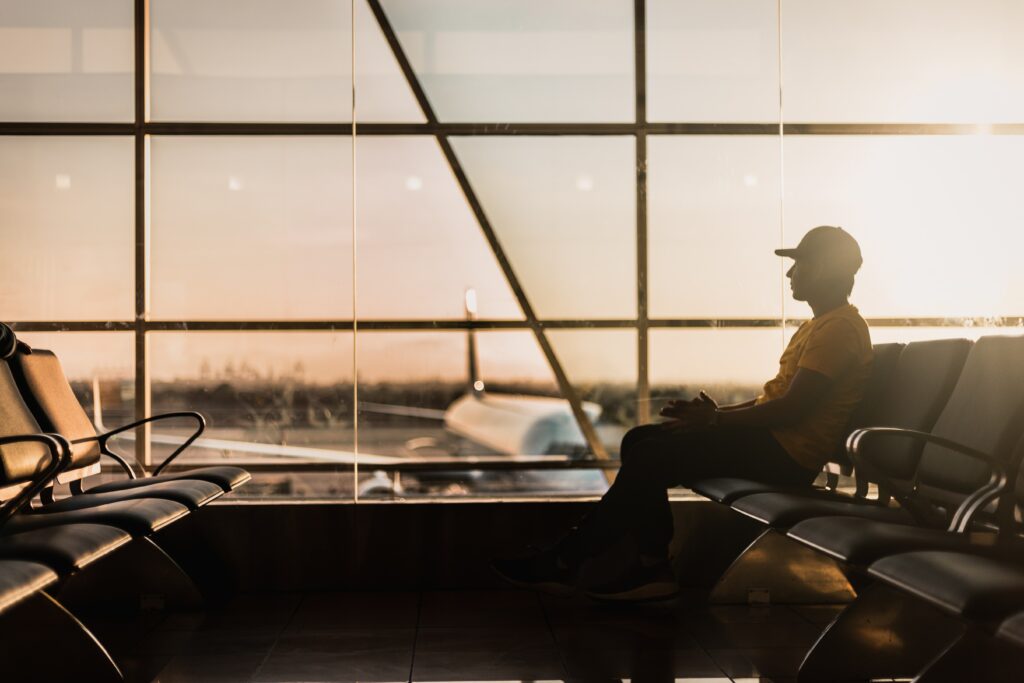 Airport tech upgrades
Airport travel is set to get easier with the anticipated launch of technology to help speed up the process from check-in to baggage claim. Travellers can book their place in the queue for security ahead of time with a free online tool called Reserve, by Clear. The company also offers a paid membership which offers identity verification and expedited security by scanning your eye or fingerprint.
Facial recognition is also being tested across 16 airports under a pilot expansion by The Transportation Security Administration. The technology could be used for identity verification and be rolled out to more airpots in the coming months.
Palm recognition payments are being tested at Hudson airport thanks to "Just Walk Out" technology, in partnership with Amazon. It could become another payment authorisation service in addition to existing facial recognition alternatives by ApplyPay and GooglePay.
Lost luggage can also be tracked, recovered and delivered by new technology currently being used by companies including SITA, Boomerang and Roadie.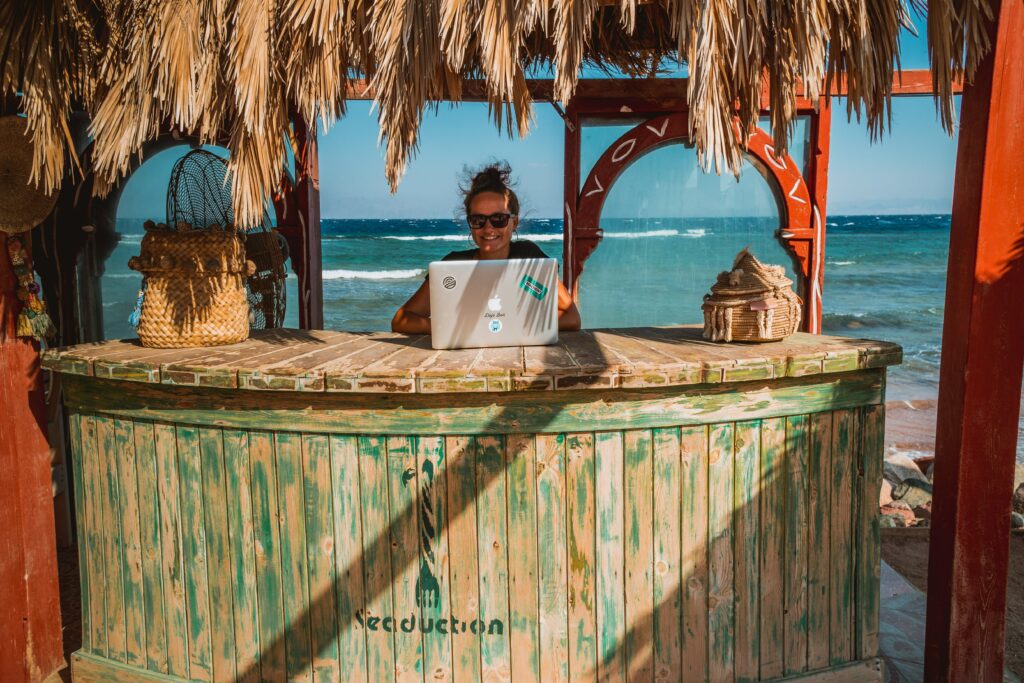 Going wild for nature
Wellness is becoming increasingly important among travellers, particularly since the pandemic. More than half (53%) of US tourists on the look out for wellness activities also want something new and exciting, according to research by Hotels.com. A new wave of wellness is on the rise, offering more than yoga alone.
Wellness retreats are offering an increasing range of activities such as foraging, forest bathing, beekeeping and meditation. And travel tech trends are hard at work behind the scenes helping tourists to access the most remote and unique escapes.
Digital Nomads become mainstream
Remote working surged during the pandemic and catapulted digital nomads into the mainstream. Companies are being encouraged to offer remote working amid research which shows hybrid and remote employees to be more productive. The higher number of remote workers are also taking advantage of no longer being location dependent and the trend is expected to increase in 2023, with hotels and eateries having to adapt to this new wave of travellers.
Airbnb remains strong
Airbnb is moving into 2023 in a strong position with more transparent pricing and even more potential Airbnb hosts. The short-term booking platform is also expected to benefit from the rise of travel tech and real estate prices.