STAR ALLIANCE WANTS 50% OF ITS AIRLINE MEMBERS TO IMPLEMENT BIO-METRIC TECHNOLOGY BY 2025
Star Alliance has revealed that it requires 50% of its airline members to implement bio-metric technology by 2025 in a bid to reduce congestion at airports and ease check-in procedures for passengers.
The multiplication this summer of congested air terminals with endless queuing for passenger pushed Star Alliance to speed up the implementation of bio-metrics technology. The world's largest air alliance with its 26 members wants to increase contactless travel and reduce airport congestion.
In a recent talk with news agency Reuters, Christian Draeger, vice president customer experience for Star Alliance indicated to seek to have roughly half its 26 members using bio-metric technology by 2025. That would be 12 to 15 airlines participating to the scheme compared to the five airlines using that technology now.
Launched in November 2020, current Star Alliance bio-metrics users include Lufthansa, Austrian Airlines and Swiss. Other members such as Singapore Airlines and United Airlines use their own similar technology.
The Star Alliance technology is, for the time being, available to participants of the loyalty programme Miles & More. They must register once for Star Alliance Biometrics at least 24 hours before their next Austrian, Lufthansa or Swiss flight. To do so, they need a valid passport and the latest version of the Lufthansa App or Miles & More App. As soon as they have registered, they can pass through central security checkpoints and go to their boarding gates without contact.
As Star alliance expects air transport use is due to increase sharply in the near future, the alliance looks to implement additional bio-metrics to provide smooth airport procedures. Draeger explained that this is a voluntary rather than a binding goal.
By enabling a contactless journey through multiple checkpoints at an airport, bio-metric technologies are an important element in enhancing the customer experience in terms of convenience, efficiency, and safety.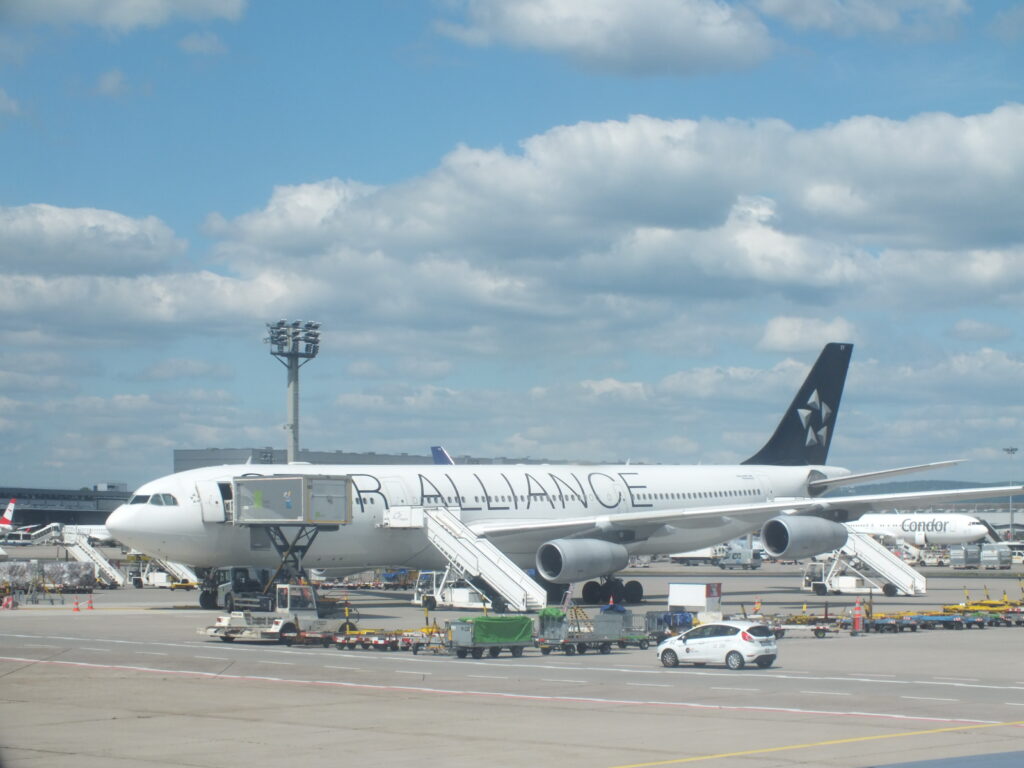 Looking at equipping airports with bio-metrics
Star Alliance Biometrics seeks to address the passengers' expectations for a more touch-free and hygienically safe travel experience, especially in a new era of air travel. It leverages face recognition technology to enable passengers to experience fast, accurate and seamless recognition at self-service baggage drop, security access, airport/ airline lounges and boarding gates instead of using their passports and boarding passes.
Draeger told Reuters that it needed to increase the network of participating airports. This could be a real challenge, however, as many countries are still lacking the technological expertise for bio-metrics. According to a report by air transport IT specialist SITA, only 38% of airports around the world plan to implement this revolutionary technology over the next three years. This is however a progression of three percentage points compared to 2020.
SITA indicates in its Airlines IT Trends report that 62% of airlines plan to offer self-boarding gates using bio-metrics and ID documentation by 2024 compared to 12% in 2019. For self-boarding gates using only bio-metrics recording, the share would however reach only 50% compared to 7% in 2019.
Currently, only four airports in Europe are implementing Star Alliance Biometrics -Frankfurt, Munich, Vienna and most recently Hamburg. The Northern German airport integrated Star Alliance technology at the end of April.
This is also one of Star Alliance tasks: the airlines' grouping hopes that the four European airports that are participating in its biometrics programme will add further touch points in the coming months. While new airports could also adopt Star Alliance It requirements.