DEUTSCHE BAHN SET TO BECOME FIRST RAIL COMPANY TO JOIN STAR ALLIANCE
Deutsche Bahn will become an official member of the world's largest global airline alliance, Star Alliance, on August 1, 2022. It is the first airline alliance in the world to accept a rail company into its group, opening potential further opportunities with other means of transportation or within other alliances.
As of August 1, Deutsche Bahn (DB) will be the world's first inter-modal partner of Star Alliance. With this, Deutsche Bahn and the aviation industry are sending out another strong signal about the evolution of environment-friendly travel. Under the new cooperation, DB customers and passengers of Star Alliance member airlines will be able to start or end their long-distance journey comfortably on climate-friendly trains.
Star Alliance's Intermodal Partnership model intelligently combines airlines with railway, bus, ferry or any other transport ecosystem, alliance-wide. It is designed to link loyalty systems and facilitate seamless transit between airports, rail stations and eventually ports. Star Alliance plans to expand inter-modal partnerships in the future.
Michael Peterson, board member for long-distance passenger transport: "You only need one ticket to travel from Freiburg to Singapore. With attractive inner-German connections and simultaneous links to international travel chains, Deutsche Bahn and Star Alliance make a significant contribution to reducing CO2 emissions in the transport sector. This is how we get more people off the plane and onto the environmentally friendly rail. In close cooperation with the airlines, we are now tackling the mobility turnaround. We are further networking our offers in such a way that we can optimally use the respective strengths of our modes of transport."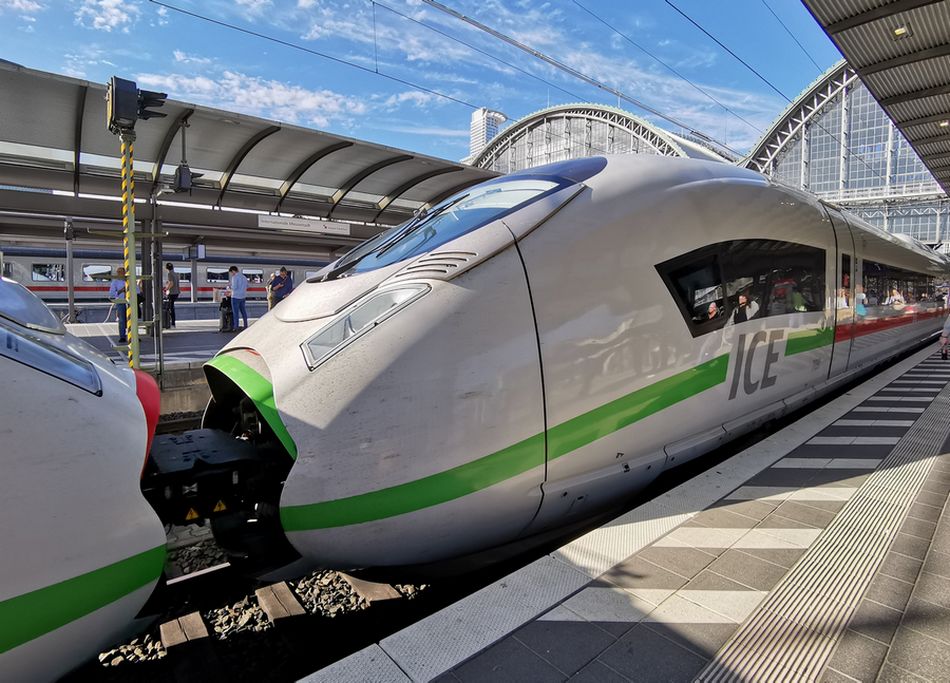 For travellers, Deutsche Bahn joining Star Alliance will bring the following benefits:
– In just one booking process, airline customers receive a combined ticket for the flight and train journeys including seat reservation. Upon check-in, travellers receive their boarding passes for both the flight and the train journeys.
– Integrated ICE train journeys bring even more choice based on timings, duration and prices offered.
– Customers also benefit from priority baggage handling and other services in the AiRail check-in area at the Frankfurt Airport.
– Frequent Flyers programs' miles or points can be collected for all bookings of combined train-flight journeys via Lufthansa Express Rail or via a member airlines of the Star Alliance.
– Business and First-Class flight customers of Star Alliance member airlines will receive additional benefits with a LH Express Rail ticket, such as access to the DB lounges.