Albania among top countries with the fastest tourism recovery in 2022
In an exclusive interview at ITB Berlin 2023, Albania's Minister of Tourism and Environment Mirela Kumbaro spoke about the country's tourism developments including future investments for the up-and-coming Balkan destination.
How has Albania's travel and tourism industry performed over the past year
Albania is a Mediterranean country but in the past, it did not have a strong focus on tourism. This has changed now, as the government has declared tourism a priority, supporting it with a legal framework, infrastructure, and the necessary data resources. We have now switched from the concept of "vacation" to the concept of "tourism". Although we only have 2.8 million inhabitants, we received 7.5 million foreign visitors last year. This was a record for us, which exceeded even pre-pandemic numbers. UNWTO ranked Albania among the top countries with the fastest recovery in tourism. We are newcomers in this sector compared to our neighbours, but full of energy to quickly develop tourism.

What segments of Albania's tourism industry did you highlight at ITB Berlin 2023?
Our goal is to develop sustainable and environmentally responsible tourism. I am Minister of Tourism and Environment together. This is a particular case in European politics. Our goal is not mass tourism, but niche tourism. We aim at attracting elite tourism throughout the year and all across out territory.

Of course, Albania is known for its wonderful beaches on the Adriatic and Ionian seas, but we also want to make it famous for its Alps, for the diversity of its outdoor experiences and for its wonderful rivers such as the Vjosa. It is the last wild river in Europe which crosses the country through 192 kilometres. We have culinary, agro-tourism as well as a remarkable culture, which is celebrated through the UNESCO cities of Gjirokastra and Berat. We aim to develop tourism and at the same time to protect the environment.

Can you tell us about the meaning behind your campaign "all you need is here"?

"Albania. All you need is here" is the most natural tagline to suit our country. If you ask the tourists who visit, they will surely answer that whatever they were looking for, they found it here – with all the offers I mentioned above. The variety of products in a small country like Albania is a surprise for tourists.

What makes the country unique is how easy it is to reach all it has to offer. In less than half an hour, people can travel from mountains to beaches on the Ionian Sea. Although surveys show that tourists may find it difficult at the beginning to come to Albania, those who visit our country are sure to return again and again. In 2022 we had a significant increase in tourist flows from Spain, the Netherlands, UK, Nordic countries and Germany.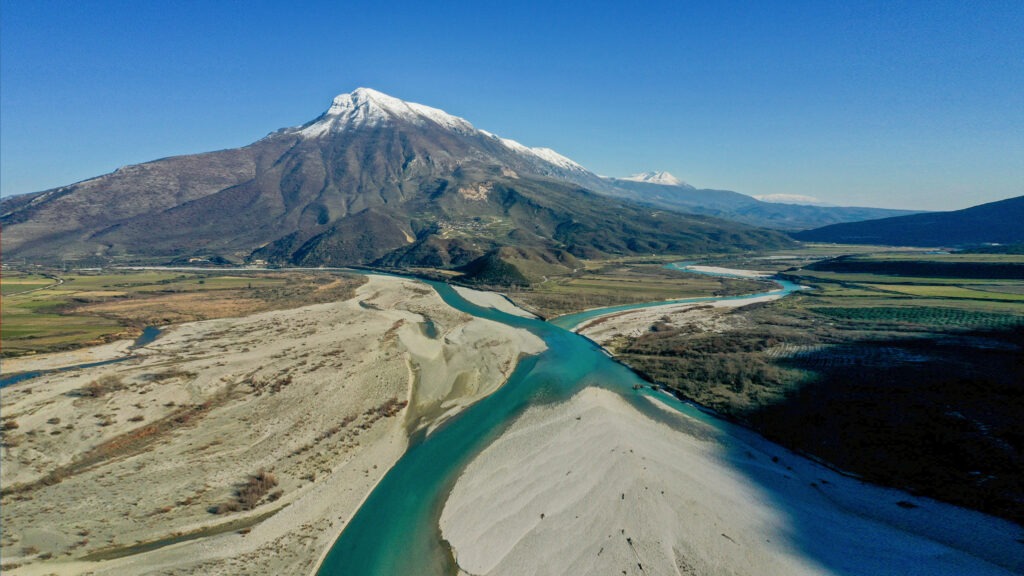 What areas of the tourism and travel industry are you targeting for investments ?

We intend to encourage investments into hospitality. Thanks to its legal investments framework, international companies are now coming. Ten years ago, there was no international brands in Albania. But today, we have Maritim, Radisson, Marriot, Melia, Intercontinental, Hilton, Hyatt and I am sure that other brands are due to follow.

On the other hand, the Albanian Government is supporting agro-tourism. Culinary and nature are two of Albania's assets and we promote businesses through financial support schemes. We currently have 260 agro-tourism offers. While our capital, Tirana, is a hub for international events. Last year, Tirana was named the European Youth Capital. Our city welcomed also the final game of the UEFA League and the EU-Western Balkans Summit. It was organised for the first time in Tirana and received all the Prime Ministers of Europe. This year, Tirana has been selected as the European City of Sports while from April 3 to 5, we will organise the International Tourism Forum in cooperation with UNWTO.

What are Albania's main target inbound markets and how do you see this evolving?

Our top visitors are from the Balkans, Italy, UK, Germany, Poland, and USA. But compared with 2021, rapid growth in incoming tourism was evident from Spain (+260%), the Netherlands (+204%), Norway (+285%) or Slovenia (+120%). We look at countries with added value in tourism such as Germany, Britain, Scandinavian countries and Central Europe. Another target is the Asian market. A few weeks ago, we signed a tourism cooperation agreement with the Ministry of Culture and Tourism of China. We also visited Tokyo, where we had very positive meetings with tourist agencies, in order to make Albania part of the touristic itinerary for Asian visitors.

What events can visitors expect in 2023?

In recent years, Albania turned into a 'hot' place for events on a European scale. In addition to the tourism forum that takes place in April, Tirana welcomes many sports events. The UNUM Festival, the South Outdoor Festival, Kala Fest, and Lova Fest are just some of the big events during the summer months that are attended by thousands of young people coming from Europe.

Why was it important for Albania to meet at ITB Berlin?

ITB Berlin is the largest tourism fair in the world. Just that fact explains everything. We aim to promote Albania through all communication channels and at every level. Therefore, ITB Berlin was in line with our preparation of Albania's new tourism season and our international promotion. We now expect to have very good feedback.