Travel Lemming takes on AI Chatbots with human-picked US summer bucket list
Calling it the "AI antidote" to the robotic recommendations of chatbots, the online travel guide unveiled its annual summer list of 150 unique things to do in the USA.
To kick off the 2023 summer travel season, Travel Lemming released its picks for the 150 best things to do in the USA this summer.
This year's guide directly confronts the rise of generative AI, highlighting that human creators handpicked every attraction on the list.
Showcasing the depth of America's diversity, the list features a Bavarian Village in Washington, a tiger sanctuary in Colorado, the world's largest musical instrument in Virginia, and a ghost town in the Nevada desert.
Travel Lemming's team of two dozen writers and editors collaborated to create the list, with the goal of highlighting the USA's hidden gems.
This year's list also explicitly addresses the rise of generative AI chatbot advisers, which have been recently touted by several big tech companies as a new way to plan travel.
"Like lemmings over the cliff, we'll all travel to the same destinations if we allow AI to dictate our itineraries," the article says.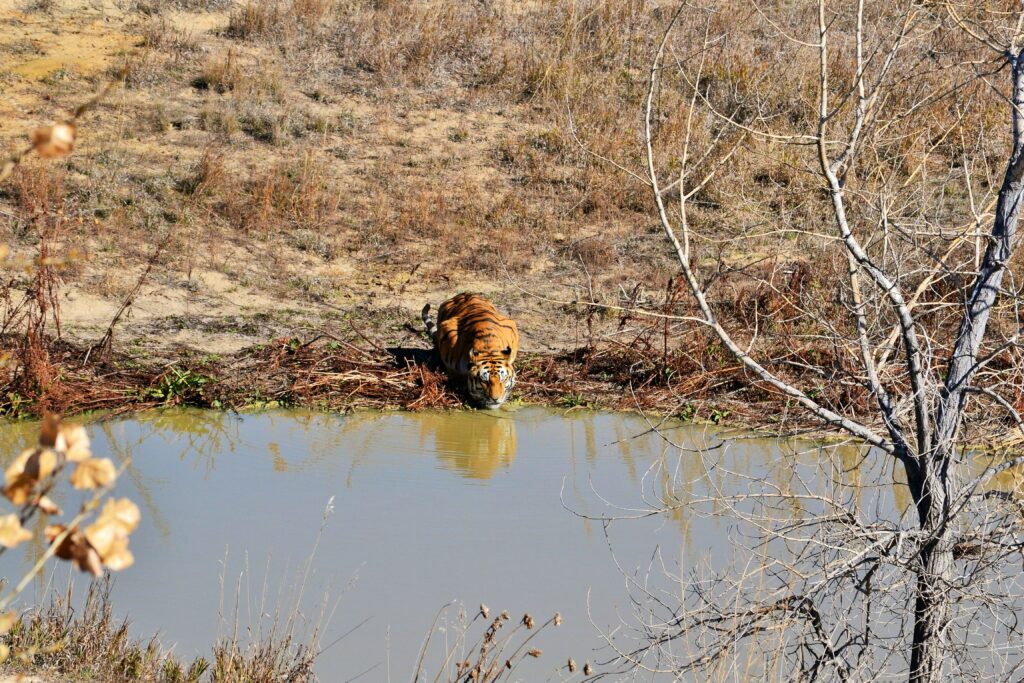 Top 10 entries on Travel Lemming's list of things to do:
The Wild Animal Sanctuary: An open-air sanctuary in Keenesburg, Colorado, home to rescued animals, including 39 tigers once owned by Tiger King's Joe Exotic and nine lions airlifted from Ukraine
Leavenworth: A Bavarian-themed town in Washington offering a taste of Germany in the Cascade Mountains
Valley of Fire State Park: A 46,000-acre crimson oasis of desert outcroppings, petroglyphs, and petrified forests in Nevada
Pilsen: A culturally-rich Latino neighbourhood in Chicago, Illinois, featuring vibrant art, music, and mouthwatering food
Luray Caverns: A 400-million-year-old network of caverns in Virginia, home to the biggest musical instrument in the world.
Sensorio: A whimsical light show installation featuring 100,000 stemmed spheres in Paso Robles, California
New Jersey Lottery Festival of Ballooning: A festival in Readington, New Jersey, featuring 100 colourful hot air balloons from July 28 to 30
Brewery Hopping: An everyday fun activity in Asheville, North Carolina, that takes in the best of America's "Beer City"
Dead Horse Point State Park: An overlooked state park in Utah featuring 16.6 miles of single track mountain biking trails
Olympia: An underrated state capital in Washington home to a vibrant artistic community and nearby natural attractions
Travel Lemming Editor Abigail Bliss commented: "These activities are based on expert travellers' first-hand human experiences.
"AI-generated suggestions can't replace the authentic advice of locals who have eaten at these restaurants, felt the energy of these festivals, and seen America's magnificence."
Travel Lemming is an online guide with more than 10 million annual readers. It publishes detailed original guides written by dozens of local and expert travellers with firsthand experience.
CEO Nate Hate added: "Every Silicon Valley generative AI demo includes a travel planning example. But the big tech companies seem to forget that travel is about exploring the human senses. Without human creators to share their lived experiences, AI chatbot recommendations will quickly become stale."