FROM G20 TO COP26: A CRITICAL WEEK FOR THE FUTURE OF TOURISM
At the start of a crucial week for global governance, tourism's relevance will be part of the discussions at the UN Climate Change Conference (COP26), just as it was in Rome when G20 leaders met to coordinate plans for sustainable and inclusive recovery.
In Italy, the UNWTO reinforced tourism's importance, while the leaders of some of the world's biggest economies endorsed the G20 Rome Guidelines for the Future of Tourism, committing themselves to taking action to fulfil its objectives, particularly to accelerate the return of safe and seamless travel and the digital transformation of the sector.
The G20 Rome Leaders' Declaration states: "We will continue to support a rapid, resilient, inclusive and sustainable recovery of the tourism sector", with a special emphasis on "safe mobility and seamless travel and sustainability and digitalisation." Concluding the G20 leaders called on their Ministers of Tourism to build on exiting collaboration with the World Tourism Organisation and other international entities.
"The G20 represent 70% of world tourism and are in a natural position to lead tourism's recovery", UNWTO Secretary-General said. Mr Pololikashvili stressed the need for "coordination, strong actions, political and financial support for tourism's transition to greater inclusivity and sustainability."
With the importance of funding and investments made clear, and with the G20 Tourism Ministers also having welcomed the Recommendations for the Transition to a Green Travel and Tourism Economy, developed by the World Tourism Organisation and the G20 Tourism Working Group, the focus will now shift to Glasgow later this week.
The UNWTO is set to play an active role in climate action discussions and will launch the Glasgow Declaration, a pledge to accelerate the sector's shift to net-zero growth. The Declaration already counts on more than 150 signatories from every part of the sector and of every size.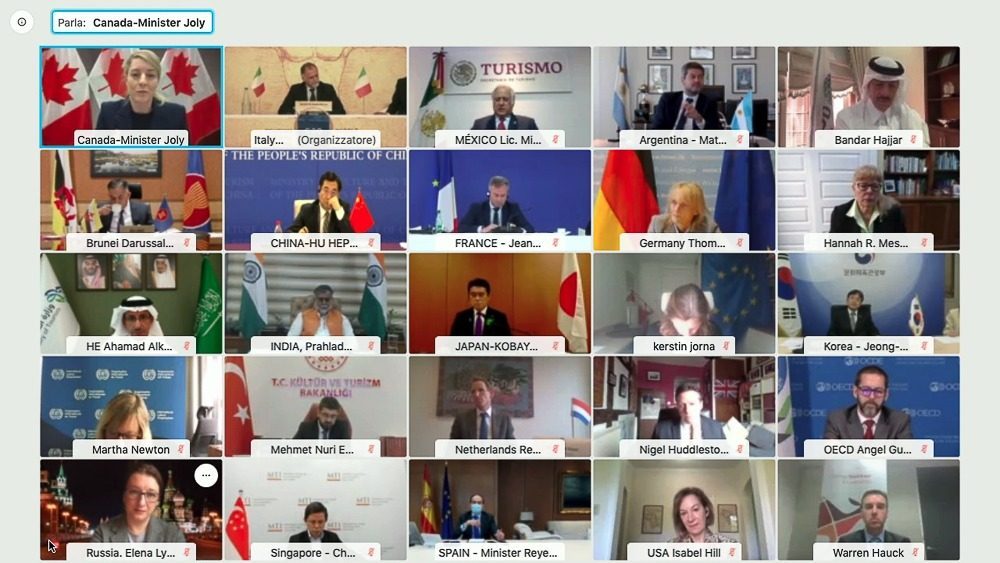 Tourism's voice at COP26
Tourism is now an established part of the UN agenda, recognised for its ability to contribute to all the Sustainable Development Goals. At the United Nations Climate Change Conference (COP26) in Glasgow, UNWTO will be bridging the gap between governments and the private sector to ensure tourism lives up to its climate action responsibilities.
At COP26, the United Nations Framework Convention on Climate Change (UNFCCC) is working to coordinate and accelerate the climate action efforts of the travel industry's major players. They are asking global travel and tourism sector leaders to sign and commit to the "Glasgow Declaration on Climate Action in Tourism".

Spearheaded by UNWTO, this Declaration is aimed at aligning the diverse tourism sector behind a single, overarching goal of halving emissions by 2030 and achieving net zero by 2050 at the latest. The declaration aims to lead and align climate action across tourism stakeholders, including government and institutional agencies; donors and financial institutions; international organisations; civil society; the private sector; and academia.
According to the declaration, "Rebalancing our relationship with nature is critical to regenerating both its ecological health and our personal, social and economic well-being. It is also critical for tourism, which relies on and connects us with flourishing ecosystems. Restoring nature – and our relationship with it – will be key to our sector's recovery from the pandemic, as well as its future prosperity and resilience."
…
READ ALSO: UNWTO AND NEOM LAUNCH "TOURISM EXPERIENCES OF THE FUTURE" CHALLENGE