PWC REVOLUTIONISE MEETINGS MANAGEMENT THROUGH NEW PARTNERSHIP WITH CAPITA TRAVEL AND EVENTS
Consulting partnership PwC recently overhauled its Meetings Management Programme, which was in place for around 15 years. Unevenly negotiated contracts and flawed event outlays were among the issues for the meetings and events department in PwC's UK division. 
The department's payment procedure was completely revised, a decision made by head of hotels and venues Samantha van Leeuwen. This led to further reforms across meetings management, with the company collaborating with travel management company Capita Travel and Events.
Consistency added to Meetings Management Programme 
PwC's previous Meetings Management Programme was focused on bookings and fulfilment. From July 2019 to June 2020 the firm had a meeting and event budget of around €27 million, however the meetings team had little insight into the payable process. "We had the sourcing and the confirmation, but we had a very disjointed invoice approval process", van Leeuwen told BTN Europe. "We [needed to] bring consistencies into our programme".
That said, change was already happening at PwC UK. The division started to use MeetingsPro, a meetings and accommodations platform from Capita Travel and Events. Conceptualised back in 2018, the aim was to bring the end-to-end meeting booking process onto a single online portal. PwC worked with Capita and payment provider Conferma to "make it work for meetings" and not just transient travel.
Now, when a meeting organiser starts an event in the MeetingsPro system, the details are sent to the finance team. They send back a virtual card with a certain amount on it. From there, hotels and venues can be selected, with expenses paid for centrally.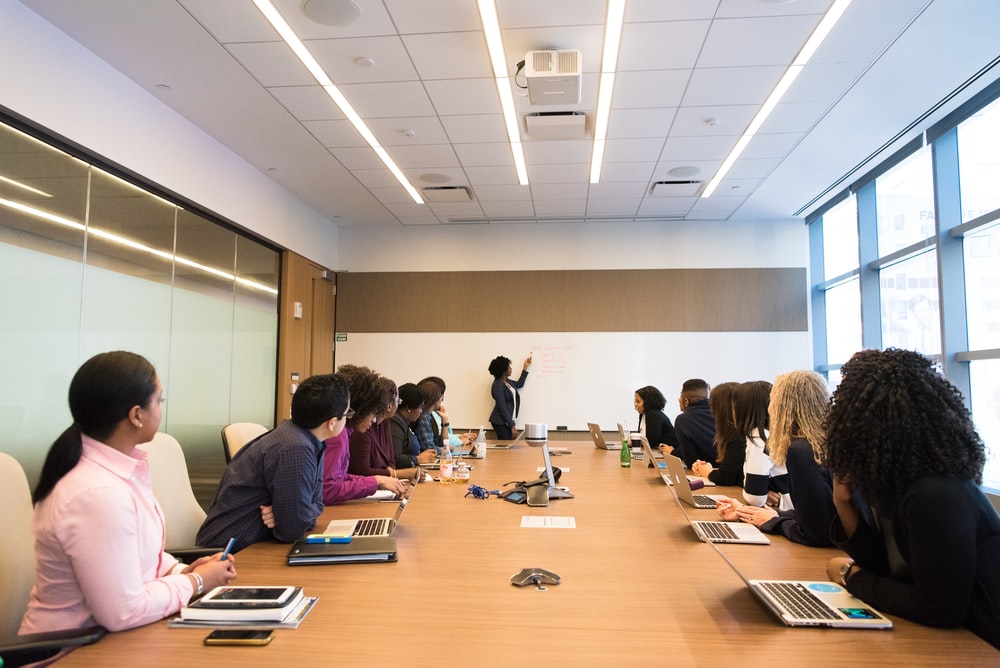 Introducing Hierarchies to Meetings Management Programme
Unlike its other processes and operations, PwC UK did not have an integrated approval hierarchy for its Meetings Management Programme. The division worked with Capita to introduce a centralised email approval system, which meant Capita could track and analyse budget approval. MeetingsPro was intended to be software to book meetings, but became a meetings management tool itself. In a statement, van Leeuwen said the new system is a "completely transparent process".
Another part of the overhaul means that now, meetings must be booked through the meetings service department for rapid and streamlined supplier payment. This has reportedly led to meetings compliance rising to 98% from 80%.
Meetings management changes effective during pandemic 
Covid-19 had a big impact on the meetings industry, but new changes meant PwC could cope with their process. Having centralised meetings data meant that the meetings team could quickly cancel meetings and edit events.
PwC had MeetingsPro send data to International SOS, a risk management firm. "We were able to track some of our meetings as various regions of the world started to close down", van Leeuwen explained. "We were able to do that at the press of a button". Ultimately this meant that PwC could reschedule events from 2020 to 2021 and 2022, as meeting spaces became rarer and rarer.
More improvements to come
The overhaul of PwC's Meetings Management Programme has been a success. That said, there are still initiatives to add more automation. There is a drive to improve automation for events to improve accuracy, as well as automated emails for payments and the approval process too.
Other features that PwC want to introduce include a chatbot for certain bookings, invoices, contracts and to provide information. There is also a drive to integrate sustainability labels, identifying hotels and venues with green policies. "For the less complex events, I'd like to have an end-to-end booking process, so [an organiser] can go into the tool, select the venue, get the permissions and be able to book and contract it. That is where we are moving to", noted van Leeuwen.