HYBRID EVENTS SET TO DRIVE MEETINGS MARKET
As the meetings and incentive industry projects a slow comeback, 70% of event professionals believe hybrid events will be crucial to the future of meetings, according to recent research by the Meeting Professionals International Foundation.
This is creating a new paradigm for the hotel industry. For its part, to address this shift in customer demand, Hilton has introduced EventReady Hybrid Solutions, a new suite of A/V and tech offerings. Currently available at hundreds of hotels in the US and Canada, the new system will begin rolling out globally across the group's portfolio this month.
According to Martin Rinck, executive vice president and chief brand officer, Hilton, "Hilton EventReady Hybrid Solutions were born out of our continued commitment to excellence – from accessing the capabilities of our global portfolio to rolling out a suite of extensive event planner resources and introducing team member training to ensure we can deliver the optimum overall event experience."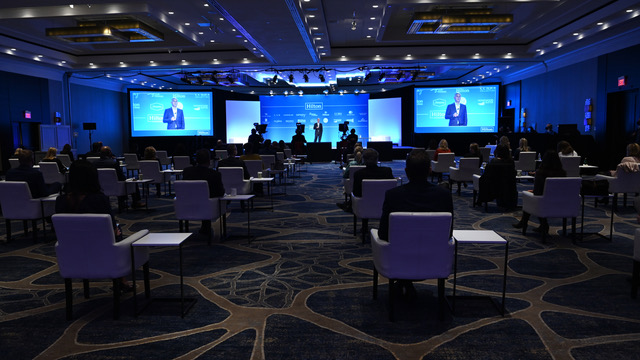 To be deemed hybrid-ready, Hilton's properties are required to have a minimum amount of available bandwidth – above and beyond that of an "average" hotel. This requirement allows for seamless communication and connectivity, optimising the hybrid experience within the hotel while providing easy access for virtual attendees.
As part of Hilton's new hybrid solutions, Encore is offering packages created for small hybrid events (20 people or less) at participating hotels in addition to what they call "Presentation Stages", a production-ready event process, utilising broadcast technology and staging equipment, currently available at some hotels in the US, and soon rolling out globally.
Hyatt has another approach. Imagine a meeting of 200 participants that was planned in Paris—but is now split into five smaller individual events, each happening simultaneously at various Hyatt hotels while being virtually connected and centrally organised. Hyatt is promoting what it calls the "HY-brid" Meeting offering, catering to both on-site and virtual participants. More than 30 Hyatt hotels across Europe, Asia Pacific and the Middle East have joined the network, where global meetings can take place simultaneously across multiple Hyatt venues, at one flat room rate and a flat day delegate rate, with audio-visual fees calculated based on requirements.
Either way, technology will become an ever more important part of the events industry. Cvent CEO Reggie Aggarwal says the past months have been a "forged through fire" moment that will be the catalyst to a bigger, stronger, and more impactful global meetings and events industry. "The pandemic has forced all of us to adapt our practices, evolve our mindset, and adopt technology to drive our businesses forward," said Aggarwal. "Technology has taken centre stage. It has become the new medium for our industry to drive the human connection, and it is revolutionising the way we interact with one another. The industry is still connecting, learning and lifting each other up – just in a virtual environment. It is this technological revolution that will ultimately accelerate our road to recovery."
Aggarwal's overriding message is that the future is not just about recovery and survival alone but crucially, adapting and embracing technology, and laying the foundations for what he terms the "Golden Age" of events – a time in which events reach a broader audience and when they become an even more critical part of the business landscape.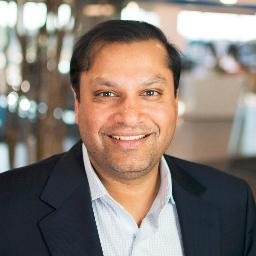 The three event models now available to event professionals, in-person, virtual and hybrid, will, says Aggarwal, allow the industry to uncover untapped potential across an organisation's entire event programme.
"The combined power and opportunities these event models can offer our industry is huge. A smart mix of virtual, hybrid, and in-person events is our future. The quicker we accept and work towards this events outlook, the faster we can take advantage of it. We truly have never had this much potential just waiting for us to harness," he said.
While Aggarwal highlights the important role technology and digital transformation will play in the recovery and ultimate growth of the meetings industry, he also underlines the enduring value of in-person events – and the power of the human connection.
"We learned during the pandemic that face-to-face meetings are more important than we ever imagined. Organisations have felt the loss of fewer business opportunities and a reduced sales pipeline. And most importantly, the loss of that emotional connection with their customers and their employees. The silver lining is that from now on, organisations will never underestimate just how integral events are to driving collaboration, building relationships, and powering their businesses. So, as event professionals, we have a duty – I'd even say a higher calling – to bring people together and to drive the human connection."
He concludes, "We will emerge stronger, more connected, and better equipped to harness the power of events. The events industry will not only recover, but together, we will transform it and usher in a Golden Age."
Photo – top of page – copyright 2020 Hilton