ANGAMA AMBOSELI UNVEILED AS KENYA'S FIRST COMMUNITY-OWNED CONSERVANCY
Surrounded by remarkable wildlife, Angama Amboseli is located in the heart of the Kimana Sanctuary, making it the first community-owned conservancy in Kenya.
Angama Amboseli is an intimate lodge in the heart of the Kimana Sanctuary. The accommodation is Kenya's first community-owned conservancy, renowned for its lush landscape and remarkable density of wildlife. Mount Kilimanjaro can be seen in the distance among the fever tree forest, home to Africa's last remaining Super Tusker elephants.
"Kimana Sanctuary is a treasure and we couldn't be more excited to build a camp here that our guests will love," comments Angama Group CEO Nicky Fitzgerald.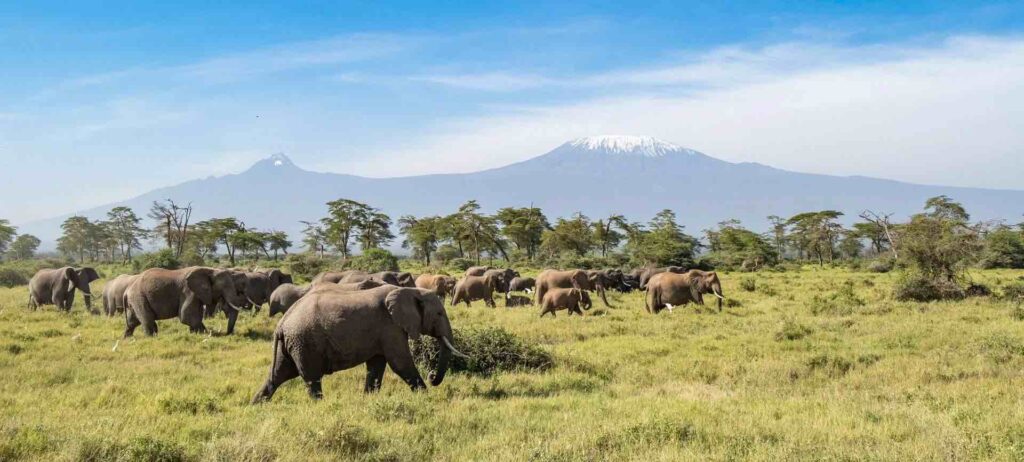 Angama Amboseli is a gentle start or finish to any East African safari. The accommodation features 10 suites made of canvas, concrete and rattan with earthy, neutral colours. Each tented room boasts breathtaking views of Kilimanjaro, from the bed to the shower, with floor to ceiling screen doors for privacy. Furniture includes a king size bed, a personalised drinks armoire and writing desk with charging station, and a dressing area that connects the bedroom and bathroom featuring a double vanity and double shower. Shutters lead to an outdoor seating area and a pair of rocking chairs.
The hotel is part of the Angama group, which is expanding to a second location in Kenya following its success in the Maasai Mara. With exclusive traversing access to Kimana Sanctuary, Angama will bring its signature blend of warm Kenyan service, intuitive guiding and contemporary African design to the region with this intimate new camp. The sanctuary is home to a 5,700ha game-filled oasis and critical wildlife corridor linking the greater Amboseli, Chyulu Hills and Tsavo ecosystems.