AIR CANADA ANNOUNCES EXPANSION OF SERVICES ACROSS EUROPE AND BEYOND
Air Canada has announced a strategic expansion of its service for summer 2023, with new lines added to an array of European destinations.
Brussels, Toulouse and Copenhagen are just a selection of new destinations being offered by the Canadian flight carrier.
The airline will also resume services to Osaka and Tokyo-Haneda, while also targeting regions in the Atlantic, Pacific and South America.
Air Canada expands services across Europe and around the world
"We continue to pursue our disciplined approach of expanding our global network in response to anticipated demand," said Mark Galardo, senior vice president Network Planning and Revenue Management at Air Canada in a statement. "We are especially pleased to be adding three new strategic routes to Europe, resuming important services to Japan, and increasing frequencies to key international destinations for summer 2023."
Galardo also detailed that the Toronto to Brussels route will complement services from Montreal. Air Canada's operations in Europe are partly made possible due to a partnership with Star Alliance member Brussels Airlines.
Air Canada's route from Montreal to Toulouse notably connects two global aerospace centres, and will apparently be the only year-round service between southwestern France and North America.
The senior vice president Network Planning and Revenue Management also mentioned that Air Canada would be increasing its activity in Scandinavia. There will reportedly be the addition of a summer service route from Montreal to Copenhagen, described as a Star Alliance hub with multiple connections through northern Europe.
"Our additional flights to major destinations in Europe, Middle East, South America, South Pacific and Asia, including London Heathrow, Frankfurt and Tokyo/Haneda, will support local tourism and hospitality sectors as customers in all six continents reconnect, visit and explore," he said. "Customers can start planning ahead and book with confidence. We look forward to welcoming you onboard."
Air Canada has said it will continue to collaborate with partners and governments regarding the recovery of the air transport industry from the global Covid-19 pandemic.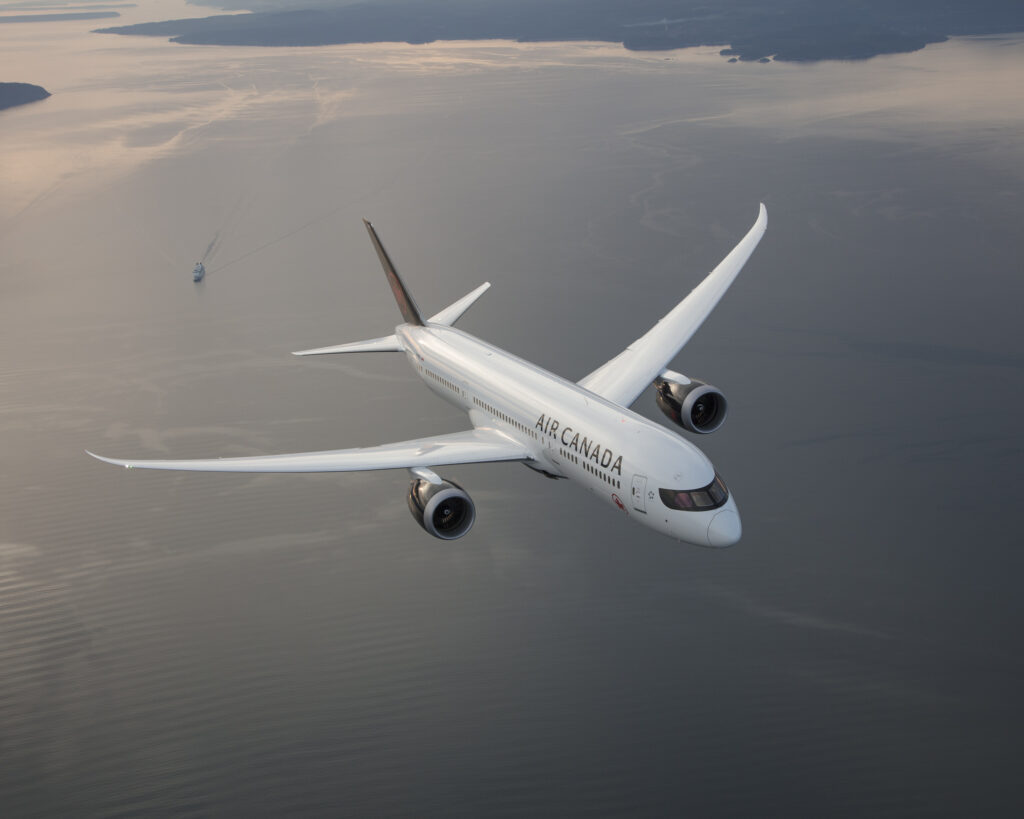 What international services will be offered?
In a press release, Air Canada revealed that its international services on widebody aircraft gives travellers the option of three types of cabin. Air Canada Signature Class refers to seats with pods where flyers can lie down in. Premium Economy gives flyers larger seats with premium services and extra leg room too. Meanwhile, Economy cabins feature "complimentary Chef-inspired and designed meals, wines and beverages".
International flights from Air Canada feature cuisine from the company's celebrity chefs, such as David Hawsworth, Vikram Vij, Antonio Park and Jérôme Ferrer. Wines are selected by Canadian sommelier Véronique Rivest.
All three cabin types will offer inflight entertainment, with built-in entertainment and the option for customers to purchase wi-fi on their flight.
There are 23 Maple Leaf Lounges that are located in North America and around the world. Said lounges offer customers complimentary food, as well as news and entertainment, business centres, along with wi-fi and showers too. As well as this "a new standard for premium travel" is set by the flight carrier's Signature Suites, located in terminal one of Toronto's Pearson Airport, and the International Maple Leaf Lounge in Vancouver. These services are available to certain Signature Service customers ahead of trips to international destinations. Customers can experience a premium dining experience in a "private enclave that offers the finest Canada has to offer in food, design and comfort," Air Canada said.
Air Canada and Emirates activate codeshare partnership
As part of an effort to extend global networks and enhance the customer experience, Air Canada also announced it would be activating a codeshare partnership with Emirates airlines.
Both Air Canada and Emirates customers will apparently gain access to 46 points in locations across North America, as well as Asia, Africa and the Middle East.
Customers of both carriers can experience connectivity to different destinations across the world.