MOSCOW TRAVEL HUB CONNECTS THE INDUSTRY
Travel industry representatives keen to build partnerships, develop new products and services and improve their professional skills can get connected through the Moscow Travel Hub.
With this platform, Moscow City Tourism Committee aims to strengthen the tourism sector by promoting communication and partnerships between those involved in the industry.
Last year, more than 30 "speed-dating" sessions were held between representatives of the tourism community on subjects such as introducing new technologies in tourism, the MICE sector, and interpreting and tour guiding.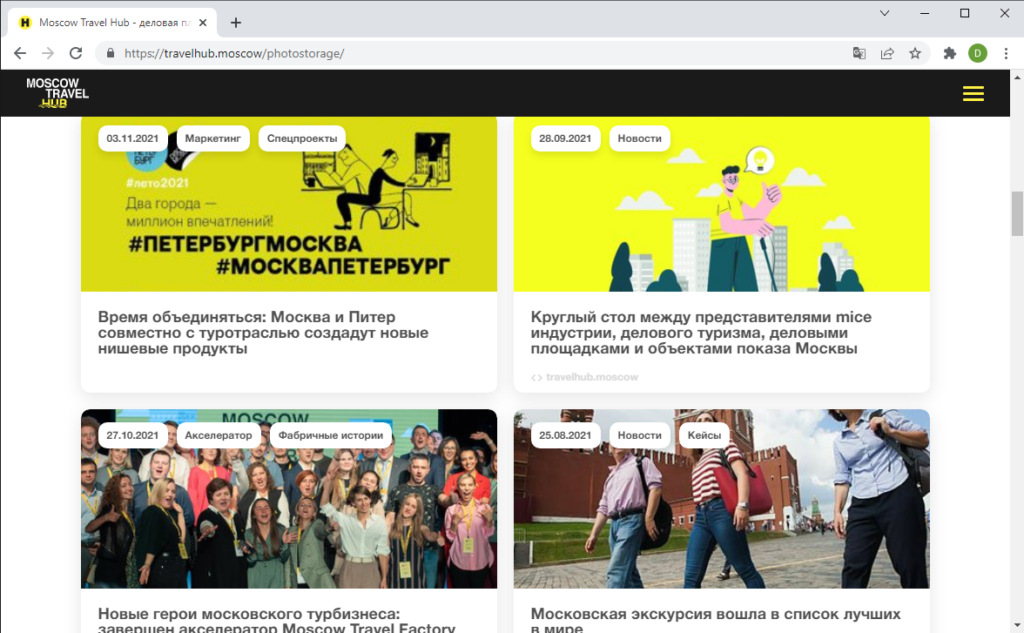 The travel hub also hosted more than 15 forums and conferences covering subjects such as new products, digital technologies and business development in tourism.
Training webinars on international tourism markets involving foreign experts, officials from the Russian Foreign Ministry and more than 500 international marketing agencies linked to the Moscow and Russian tourism industry were also held.
In total last year, more than 2,500 representatives of the Moscow tourism industry, plus more than 4,000 email subscribers and 1,500 members of the business community participated in event through the Moscow Travel Hub.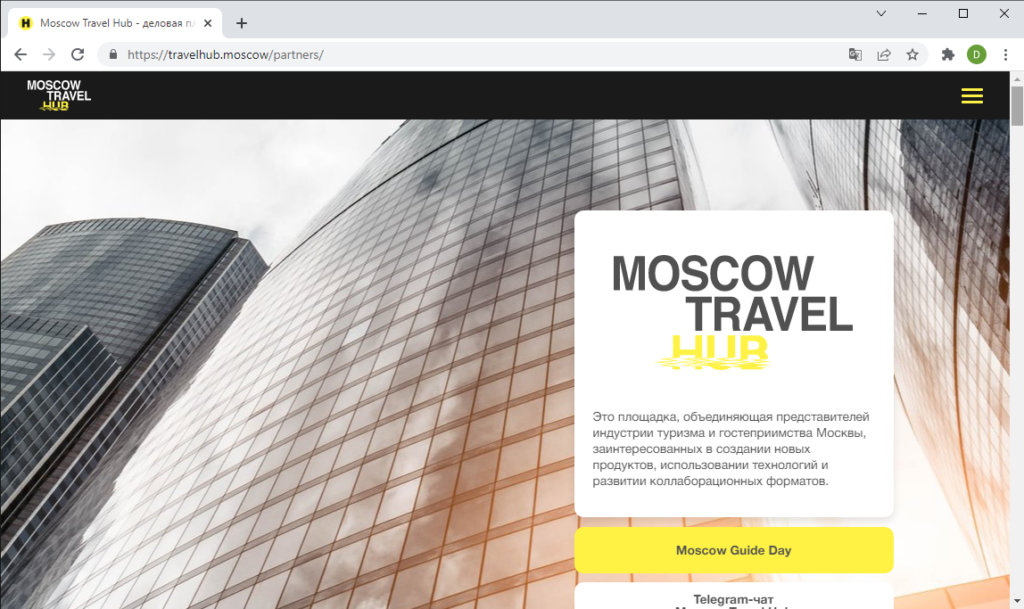 The commission of the UN World Tourism Organization (UNWTO) last year presented the hub as a successful example of how to promote communications within the tourism industry – the only Russian project chosen for this accolade.
More than 170 cooperation agreements between tourism start-ups and Moscow tourism industry representatives were created thanks to the hub, and over 15,000 training lectures were viewed.
Many top international and Russian organisations have become involved with the hub's activities, among them the VISA, TUI, Accor Group, Marriott and Moscow Cable Car.
Check out the Moscow Travel Hub, and, for more information about Moscow, also visit discovermoscow.com