ENIT PROMOTES ITALIAN LUXURY TO THE WORLD
ENIT, the Italian National Tourist Board, is promoting the country's reputation for luxury to the world. Key themes that have been adopted by ENIT are excellence, expertise, diversity, warmth and safety. As the world reopens, it's thought that luxury and tourism will be a catalyst for the growth of Italy's economy, with 80% of pre-Covid purchases in Italy's luxury sector being made by foreign tourists.
The Importance of Italian Luxury
Reports from ENIT show that Italy's luxury market makes up 3% of the country's GDP. The industry has been described as a driving force for the Italian economy, with luxury tourism generating 15% of the hotel sector's total turnover, as well as 25% of direct and indirect tourism expenditure. What's more, it's reported that high-end international tourists spend around €25 billion in Italy (€7 billion for accommodation, €2 billion for catering and €14 billion euros for event visits, tours, or shopping).
These numbers only highlight how luxury tourism is a vital part of Italy's economic recovery, with a clear impact on national businesses and industries. ENIT notes that high-end tourism is specifically important for boosting the rest of the Italian tourism industry, namely in promoting the nation's regional and cultural heritage.
"Italy is a destination capable of responding to the needs of luxury tourism that has lost none of its charm", explained ENIT President Giorgio Palmucci. The agency has reported that approximately 45% of high-end travellers visited Italy at least once in the last five years. That's why ENIT intends to promote Italy as the number one destination for high-end travellers, who are drawn in by art and culture, as well as food and drink. This is one of the findings from a survey prepared by Altagamma, in collaboration with ENIT, Bain & Company, Boston Consulting Group and Global Blue.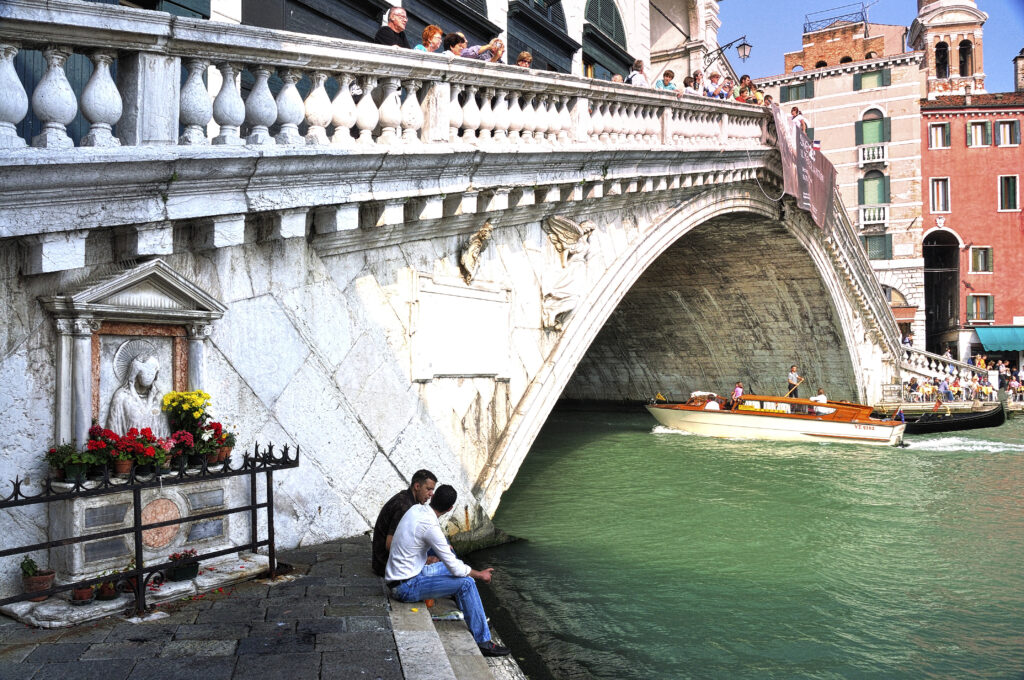 The Requirements of Luxury Tourism
ENIT has noted that luxury tourism requires some fundamentals to be effective. This includes providing experiences that are unique, authentic, high-quality, as well as personalised and exclusive services. Research from the CNR-IRISS has suggested that, in post-pandemic society, there are new needs from tourists who are looking for spiritual and emotional experiences, perhaps to provide some type of inner-fulfillment.
ENIT believes that luxury tourism can meet this requirement, and that it will likely be the first sector of the tourism industry to return to its pre-pandemic heights in Italy. High-end travellers will likely be the first tourists to travel to Italy moving forward, as they can afford higher standards of comfort and safety. ENIT predicts that by 2025, luxury customers in Italy will reach 450 million. This is likely due to the growth of middle class communities in continents such as Asia, as suggested by research conducted by the ENIT Study Office.
How Italian Luxury Appeals to Future Generations
It's important to note Italy's history and heritage as a destination for higher-income shoppers, families and honeymoons. Now, Generation Z is also becoming increasingly attracted to Italy.
This newer base reportedly represents around 20% of international tourists, a key demographic for Italy's tourist recovery. In recent years, luxury vacations have emerged as a status symbol. Research from CNR-IRSS and ENIT suggests that luxury hotels are a key part of this experience, with a large share of foreign tourists staying in Italy's 5-star luxury hotels.
With ambitions to steer the luxury sector to a wholly sustainable approach, ENIT is adapting and innovating to restore Italy's luxury tourism market to its prime. With a big year ahead, there is newfound hope for that to become a reality.