HYATT TO OPEN NEW PROPERTIES IN LONDON AND MADRID
Hyatt Hotels Corporation has announced that it will open a Hyatt Regency property by July 2022 in London. It will also open its first Thompson Hotel property in Madrid this year.
Hyatt Hotels Corporation announced that it will further develop its profile in Europe with the opening of two properties in London and Madrid over the coming months. A Hyatt affiliate has entered into a management agreement with Blackfriars Hotels Limited for Hyatt Regency London Blackfriars. Anticipated to open in July 2022, the 204-room Hyatt Regency hotel will join nine additional Hyatt-branded properties in London, marking another milestone in Hyatt's ambitious brand growth strategy for the UK in one of the city's busiest districts.
With global corporations, businesses and law firms calling the surrounding area 'home,' Hyatt Regency London Blackfriars will be designed with productivity in mind, allowing guests to seamlessly transition between work and play. Conveniently located within close proximity of Blackfriars underground station, the hotel will offer travellers flexibility and the ability to stay connected during their time in London. Guests can find many cultural hotspots within walking distance, including the dynamic South Bank area, St Paul's Cathedral and Shakespeare's Globe Theatre.
Currently into an extensive refurbishment program, Hyatt Regency London Blackfriars was a former palace and is a historical listed building. The property will feature an all-day New York style bistro, a specialty Chinese restaurant and a cocktail bar. The design, while respecting the building's rich history, aims to delight and exceed the expectations of the modern-day traveller. In addition, the hotel will also offer meeting spaces and a fitness centre.
Hyatt Regency London Blackfriars will be the 13th Hyatt-affiliated hotel in the UK and the ninth in London joining Hyatt Regency London – The Churchill; Great Scotland Yard Hotel, part of The Unbound Collection by Hyatt portfolio; Andaz London Liverpool Street, Hyatt Place London City East, Hyatt Place London Heathrow Airport, Hyatt Place West London Hayes, as well as the soon to open Hyatt Regency London Stratford and Hyatt House London Stratford.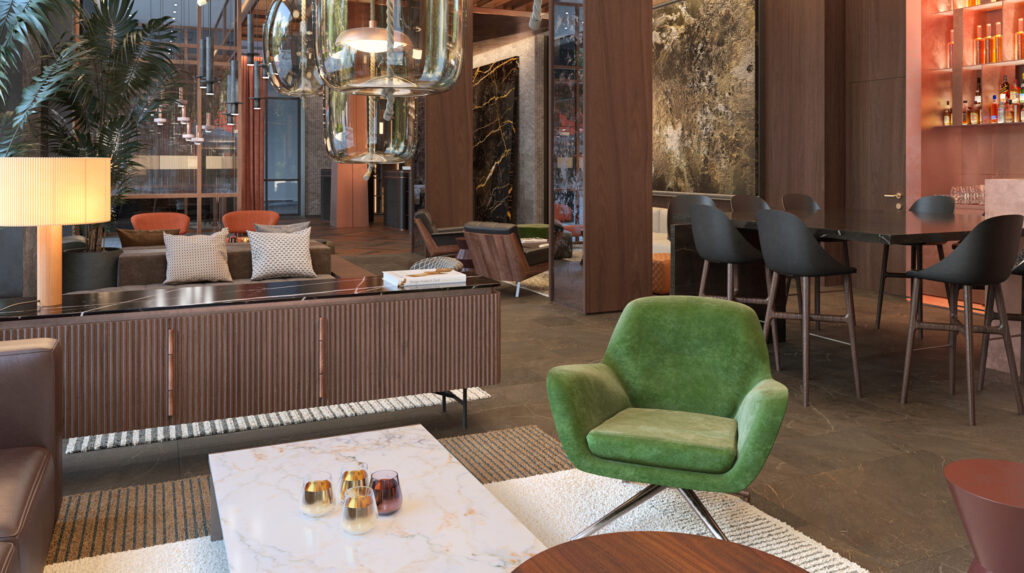 First Thompson property in Europe to open in Madrid
Another Hyatt affiliate recently entered into an agreement with Exacorp One S.L. for the first Thompson Hotels property in Spain: Thompson Madrid. Slated to open in mid-2022, the 175-room luxury lifestyle hotel will mark a significant milestone for Hyatt as the brand celebrates its beginning in Europe with this first property in Spain.
Said to be perfect for both business and leisure guests, Thompson Madrid will be located in the center of the new Golden Mile of Madrid, and steps away from the most visited icons of the city, Puerta del Sol and the eclectic Gran Vía street. 
Thompson Hotels are renowned for combining curated design and culinary sophistication. At Thompson Madrid, guests will experience elements of Madrid's culture through the hotel's design and spaces that have been inspired by the soul of the city and its architecture.
The hotel will offer 175 guestrooms, including 23 suites, have been carefully designed and decorated to make guests to discover a new sense of modern luxury. The guestrooms will feature balconies and terraces with city views and fashion forward art and style. Thompson Madrid will offer a truly unique experience with a two-story penthouse with panoramic views.
Hyatt's Thompson hotel will be a social anchor of the neighbourhood boasting three food and beverage outlets housed on various floors, including a signature rooftop terrace with a bar and restaurant. The rooftop will offer great views overlooking Madrid and will include an urban oasis, with a state of the art outdoor pool, a hilltop residential style bar, and a destination day club.