Bodø, Norway, 1st city north of the Arctic Circle to be European Capital of Culture 2024
Next year Bodø, Norway, will be European Capital of Culture, the first city north of the Arctic Circle to hold the prestigious title. The city already unveiled some of the highlights of the Bodø2024 programme exposing that it is more than a destination for nature lovers only…
Bodø & Salten in Northern Norway are located in the county of Nordland, a region beyond the Arctic Circle. It consists of small towns and cities, deep fjords, high mountains and wild nature. The county is divided into five different regions, each with its distinctive character, institutions and the unique connection to Europe.
Nordland is part of Sapmi, the Sami cultural area that extends across northern Norway, Sweden, Finland and Russia. The population reaches approximately 243,000 inhabitants who speak five Sami languages beside Norwegian. Bodø is the largest city of Nordland -as well as the regional capital- with a population of over 41,000 inhabitants.
The Cultural Capital status will boost Bodø international positioning
With the designation of Bodø as the European Capital of Culture in 2024, the city gains a chance to achieve international recognition while positioning itself as a destination blending culture and nature. The designation as the European Capital of Culture is turning into the starting point for finally focusing on international markets. Bodø 2024 entity and Visit Bodø -the local tourism authority- have entered into a partnership to attract Europeans interested in culture to the county.
Additional funds have been attributed to carry out a range of marketing activities. The tourist office is now even better equipped to promote the region to an international market. "We are very pleased that Bodø 2024 prioritizes significant resources in the important job of communicating the Capital of Culture year to Europe. The goal now is to contribute to more European visitors coming to Nordland next year – and in the years to come," explains Ann-Kristin Rønning Nilsen, Tourism Manager at Visit Bodø.
Bodø2024 is fully convinced that the cooperation will bear fruit. Special marketing activities aimed at the cultural segment will be carried out in several countries in the coming period, as a start of a long-term positioning strategy towards this segment. "We are therefore very optimistic and happy to have extra resources in this field, which will focus on finding new and innovative solutions to reach out to travel-loving Europeans, and which can contribute to putting our destination on the map as a preferred cultural destination in the north," adds Helge Grønmo, Communications and Marketing Manager in Bodø2024.
Programme starts to be unveiled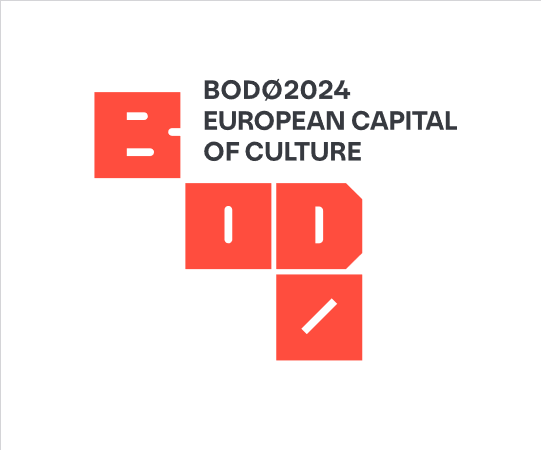 A first glimpse about the project and cultural events has been published last February with the full calendar expected to be released in this coming October. Over 600 events will be held throughout Nordland county.
Some 20 projects have already been presented. It includes among others My European Story project with secondary school pupils telling their story and connect with other European young people; the New North will see 8 artists sent across Northern Norway and create music pieces; Kjerringøy Land Art Biennale 23/24 with a special edition; In the project Stories from Cold War Hotspots , the Norwegian Aviation Museum in Bodø will tell about experiences during the Cold War in collaboration the Allierte Museum in Germany, Langelandsfortet in Denmark, the National Museum in Scotland, and both the National Museum and the Aviation Museum in Tartu; the inaugural of a play at the Southern Sami theater – Åarjelhsaemien Teatere around the mythical consideration of nature against human regimes; Norway's most successful pop group a-ha will present its music film True North, played together with Arktisk Filharmoni at Svømmehallen Scene in Bodø.
Bodø will not be the only city to carry the title of European Capital City of Culture. Other designated cities are Bad Ischl in Austria as well as Tartu in Estonia.