HOW AMSTERDAM'S MAYOR PLANS TO REDEFINE TOURISM IN THE CITY
Amsterdam's Mayor Femke Halsema has revealed her plans to change the way Amsterdam deals with its tourism, according to a recent interview with international news agency Blomberg.
Amsterdam remains one of the most popular destinations in the world. Various polls, surveys and classifications show year after year that the Dutch metropolis is a must-visit spot for many travellers. However, this comes at a price: before Covid the city welcomed around 22 million visitors a year – an enormous number which created issues.
Like Venice, Amsterdam needs to find a balance between inhabitants and visitors.
An advice report published by Amsterdam&Partners, the agency in charge of tourism in the city, lists the problems and looks for solutions. Visitors are an inherent part of Amsterdam's international character. But, according to the report quality of life of inhabitants has been affected in certain areas. "We want to avoid going back to this situation before the covid," the report said. "Instead, we want to return to a healthy visitor economy that enriches the city and its residents as soon as possible.",
Redesigning the visitor economy
The report involved the participation of over 100 stakeholders -experts, partners, residents' organisations, entrepreneurs and business, and cultural institutions. By bringing together all these parties, Amsterdam&Partners was able to paint a joint picture of a sustainable visitor economy.
Highlights include:
– Creating a visitor economy that adds value and does not cause disturbance or disruption by 2025. The city is for living, working, and welcoming visitors. Visitors, companies, conferences, and talent are highly welcome if they add value to the city and its residents and do not cause any disturbance or disruption.
– The visitor economy contributes to the objectives of the city and to the prosperity and well-being of its residents. It aims to reinforce residents' quality of life and visitors' experience.
– Tourism should be ecologically sustainable with commitment to a circular economy relying on sustainable consumption, sustainable mobility, waste management, and greening.
– The visitor economy provides income for entrepreneurs, cultural institutions, and government, as well as trainee posts and future-proof jobs.
Talking recently to Bloomberg news agency, Amsterdam's Mayor Femke Halsema highlighted her vision. "Tourists are an important part of our local economy," she said. "Especially when tourists come for the beauty of our city, for our museums or for our night culture. She also pointed out that many of the problems are "not with tourism but with the behaviour of a minority of tourists".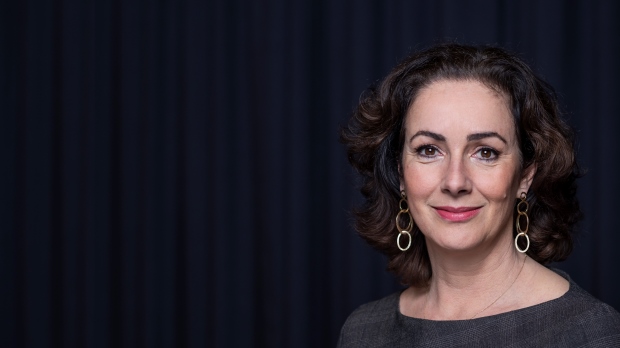 To be neither London or Venice
For Halsema, the 22 million tourists are a big challenge as they affect the way the city develops. "We have to tackle two problems," she said. "The first problem is what I'd call the London problem: Our city is becoming too expensive. That is also part of being an international city and having many expats living here. But it has consequences for the middle classes. It is very difficult to find a house in Amsterdam except for the highest incomes, so our middle class – teachers, police officers, people working in health care – are leaving the city. For a city to survive in the long run, we need social stability and people from middle or lower classes to also feel at home.
She continued: "Our second problem is the Venice problem: The people who live here become estranged especially in the city centre, because it's no longer part of their city. We have to find a new balance, in being a home for people from Amsterdam and at the same time welcoming international visitors and tourists."
The Mayor would then love to limit "people coming here [Amsterdam] to lose their morals". Halsema stressed to Bloomberg: "Drug culture and prostitution have been internationally commercialised. That is not the way it was intended[…] For instance, we have sex entrepreneurs and their business model is based on attracting as many people as they can from other European cities. That's a business model I think is no longer acceptable."
Changes are on the way in the red light district where many visitors just go to take pictures. "To me, it's very important women and trans workers can do their work in safe conditions and in accordance to human rights," she said. "Other problems in the red light district is that it creates too much noise and causes too many problems for the people who live there. And it [also] mingles with organised crime."
Another issue are Amsterdam's "coffeeshops" where many go in search of cannabis. Under international visitors' demand, the cannabis market has increased and, this growth has also led to an increase in organised crime. In her interview, Halsema explained that a discussion about "the city council temporarily banning tourists from coffeeshops" is going to take place in September,
The Mayor concluded: "[Amsterdam] is a place where you should go if you're looking for beautiful museums, or to see the underground culture, or if you want to attend our Pride."
Regulating the short-term rental home market
Another issue is the rental market with many houses being replaced by private holiday rentals while the city centre has seen the growth of a mono-culture of shops that do not meet the needs of the city's residents. This has led to the alienation of some residents from their own city.
The Mayor wants to further strengthen controls over short-term rentals. While acknowledging that regulation progress has been done for the historic city centre, Halsema looks now at other vulnerable neighbourhoods where many houses stay empty as they are rented out.