AUSTRALIA TO WELCOME BACK TRAVELLERS AS COUNTRY GETS SET TO REOPEN BORDERS
Australia is to reopen its borders to fully vaccinated travellers this month for the first time in nearly two years.
The announcement that the country's international borders would open from February 21 – for fully-vaccinated travellers – came from Australian government officials and is a key moment for travellers to the country and across the continent. Australia has been largely closed to international travellers since March 2020.
In an official announcement, Prime Minister of Australia, Scott Morrison indicated that "Australia will reopen to all fully vaccinated visa holders, welcoming the return of tourists, business travellers, and other visitors from 21 February."
"These changes will ensure we protect the health of Australians, while we continue to secure our economic recovery. Australia's health system has demonstrated its resilience throughout the Covid-19 pandemic, including though the recent Omicron wave. With improving health conditions, including a recent 23 per cent decline in hospitalisations due to Covid, the National Security Committee of Cabinet today agreed Australia is ready to further progress the staged reopening of our international border," the Prime Minister added.
Visa holders who are not fully vaccinated will however still require a valid travel exemption to enter Australia, and will be subject to state and territory quarantine requirements.
"Today's announcement will give certainty to our vital tourism industry, and allow them to start planning, hiring and preparing for our reopening. In 2018-19, tourism generated more than $60 billion for the Australian economy, with more than 660,000 jobs dependent on the industry," told Morrison.
In November 2021, the country began making exceptions for returning expatriate Australians, student groups and some essential workers. It was reported that 580,000 passengers have arrived Australia since these exceptions began.
Announcement a "game changer" for large and small businesses in Australia
Australian business travel company Flight Centre Corporate said the reopening would be an "absolute game changer", and "momentous" for big and small businesses. "It is they who will lead this country's economic fightback – and there is no doubt this is an absolute game changer when it comes to Australia being open to the world once again," said Flight Centre Corporate managing director James Kavanagh.
"It has been a long time coming but the critical part is once we open to the world, we stay open, and that will naturally inject real confidence into people wanting to travel," he added. "Confidence is already rising in the leisure space across the world – now it is time for that to happen in the corporate space".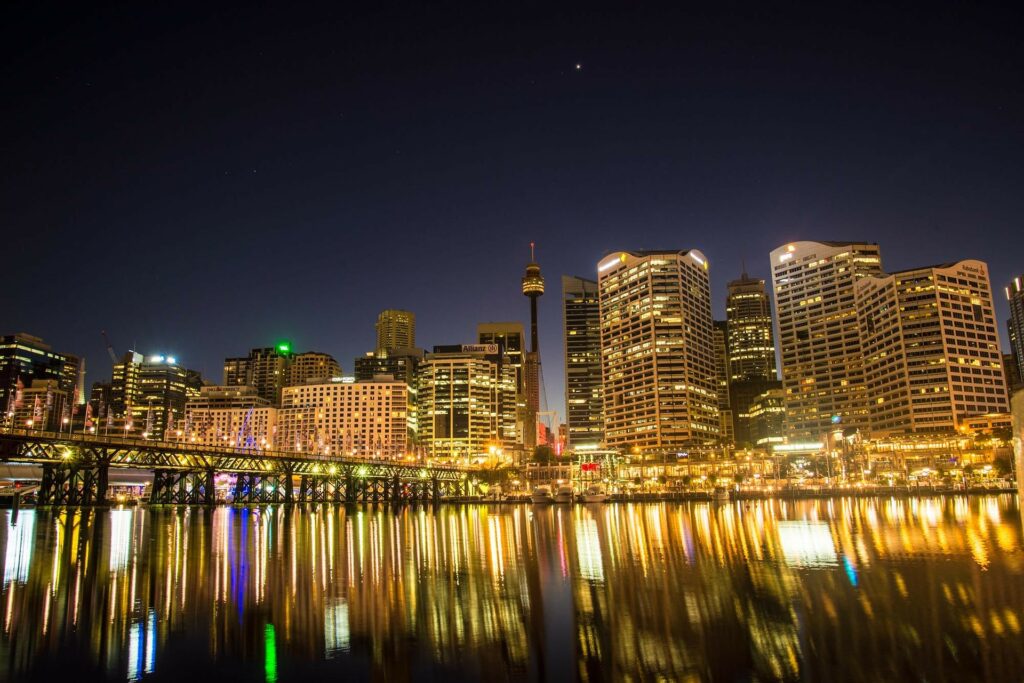 Australia's come back on the international tourism stage
In another statement, the Australian Tourism Export Council managing director Peter Shelley said "[The country's] tourism businesses will rejoice in the news that our borders will reopen to all international travellers". ATEC is the main industry body representing the country's tourism export sector.
"Australian tourism businesses will rejoice in the news that our borders will reopen to all international travellers," the council's managing director Peter Shelley said. "It's been a long, hard and desperate road for every tourism business across the country and we have lost many along the way, but this news will give those who have survived a clear target to work towards and a start point for the rebuilding of the industry", Shelley declared.
New Zealand takes its first steps to its reopening
Neighbouring New Zealand is also set to make its first steps to reopen its borders later this month. Vaccinated New Zealanders will be able to avoid isolation, quarantine and self-isolation upon returning to NZ. In July, foreign travellers on a visa-waiver program will be allowed to enter New Zealand. The country's borders are set to reopen fully in October 2022.
New Zealand Prime Minister Jacinda Ardern announced the news on February 3, as part of a five-part plan to "reconnect New Zealand to the world".
"Fully vaccinated Kiwis and other currently eligible travellers from Australia will be able to travel to New Zealand from 11:59pm Sunday 27 February, and instead of going into state quarantine, will be able to self-isolate," Ardern said.