LAOS REOPENS BORDERS TO 31 NATIONALITIES
Laos officials have set the initial phase of the country's plan to reopen its borders to foreign travellers in motion.
Citizens on tour groups from 31 countries can now enter the country in designated tourist zones. The second phase – which is due to begin in April – will see more nationalities welcomed back to the country as well as additional provinces and border checkpoints reopened.
While many countries in Asia tighten their entry requirements due to the coronavirus, Laos decided to go the opposite direction. Keeping a low-profile, the small Southeast Asian nation entered the first phase of its international borders reopening plan on January 1st 2022.
Since that date, the country has been accessible to fully vaccinated travellers coming from 17 nations. Last week, Laos added a further 14 nationalities to its list. This includes 13 countries from the Asia-Pacific region with four out of five of Laos' neighbours (Cambodia, China PRC, Thailand and Vietnam); 15 countries from Europe – including France Germany, Spain, Italy and the UK; Israel in the Middle-East as well as Canada and the USA for the Americas.
Restrictions remain during the first phase
Eligible visitors wishing to enter Laos will need to sign up for group tours organised by authorised travel operators to three destinations considered as "Green Travel Zones": Laos' capital city Vientiane, the province of Vang Vieng, and Luang Prabang — the former royal capital listed as a UNESCO world heritage. Their classification into Green Travel Zones is due to the fact that at least 70% of their eligible adult population has been vaccinated.
Tourists that meet the entry requirements can also visit 5 Green Travel Trails, mostly in the South of the country. Visitors can only enter to the country through Vientiane International Airport and the First Friendship Bridge linking Vientiane to Nong Khai in Thailand.
Second phase planned in April and a third phase in July
Among other conditions, travellers need to show that they are fully vaccinated 14 days before departure and they must bring proof of a negative PCR Test issued no more than 72 hours before departure from the first embarkation point. Travellers must also have a valid medical insurance policy with coverage of at least USD 50,000. They also need to download the Laos Covid-19 mobile app "LaoStaySafe".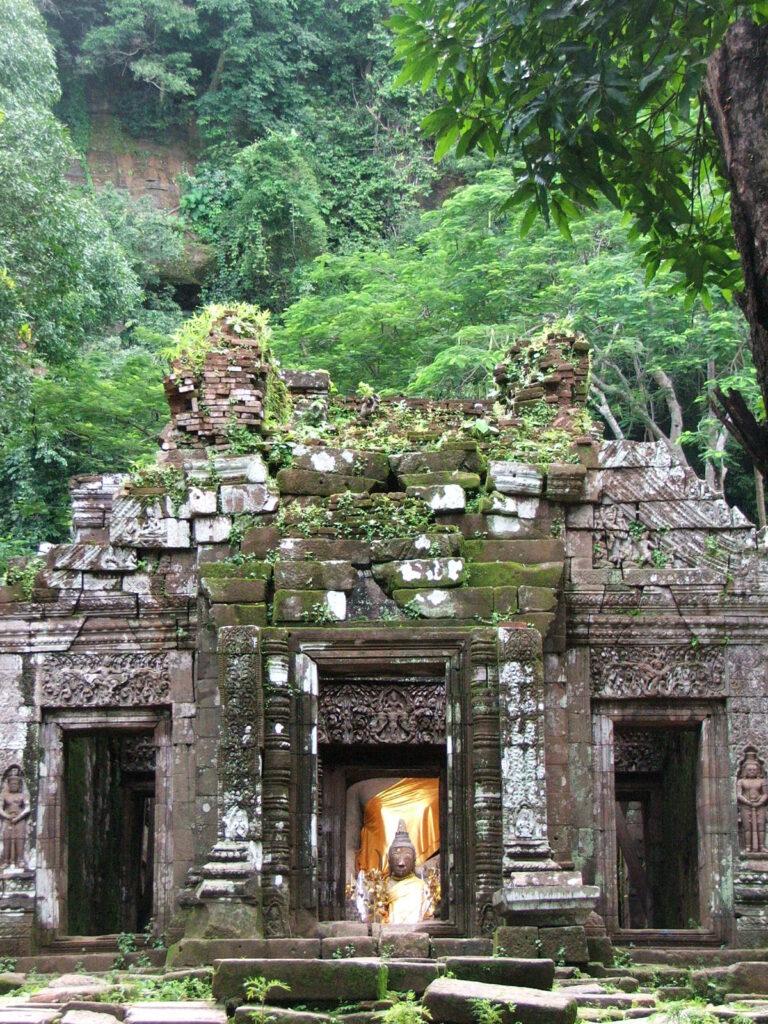 The second phase will begin in April with the expansion of the Green Travel Zones to include six more provinces including Savannakhet, the second largest city in Laos; Champassak with the UNESCO-listed ancient temple of Wat Phou and Xiangkhoang with another UNESCO listed site, the Plain of Jars.
In parallel, two more international borders will be opened during that second phase. International flights will resume to Luang Prabang International Airport while the second Friendship Bridge will link again Savannakhet to Mukdahan in Thailand in the South.
More nationalities are due to be also included in this second reopening phase. The third and last phase is due to start on July 1st with the aim being to make the country fully accessible to any traveller.
Prior to the covid pandemic Laos was welcoming over 4.7 million international travellers a year.