New campaign "Splendid Selangor, Take Me Anywhere!" looks to impress international tourists
The State of Selangor in Peninsular Malaysia is back at ITB Berlin
highlighting its natural heritage
ADVERTORIAL
The Honourable Hee Loy Sian, the EXCO of Tourism and Environment State of Selangor, Malaysia, describes Selangor's new international tourism campaign in an exclusive interview with ITB Berlin News.
Which direction will the State of Selangor take in 2023 for its tourism development?
Selangor is Malaysia's most developed state, comprising 9 districts and 12 local authorities. Our State is targeting an increase of 5% in tourist inflow from 3.2 million last year to 3.5 million in 2023. We are planning several promotional activities and events such as domestic and international exhibitions, traditional and digital campaigns, social media updates, tourism development, tourism packages and many more. Our coming Tourism Selangor Global Convention 2023 is aiming to bring a B2C Travel Fair, with special packages and discounts offered to tourists. With Tourism Selangor, we identified 9 segment markets. Among them are ecotourism, shopping and leisure, sports tourism, gastronomy, medical tourism and heritage. Agro-tourism is also being developed through training led by Selangor's community-based tourism (CBT) and a collaboration with selected local authorities.
Tell us about the significance of the "Splendid Selangor, Take Me Anywhere!" campaign?
"Splendid Selangor, Take Me Anywhere!" is a promotional campaign initiated by our State Government, through Tourism Selangor. It focuses on the international travel market. Objectives are to pique the interests of international tourists, to increase awareness of Selangor as an ideal travel destination and to develop collaboration between tourism operators and tourism industry members. This also involves international partnerships throughout Southeast Asia and Europe.
How important is ecotourism in the Splendid Selangor campaign?
Selangor has many ecotourism spots including its waterfalls, wetlands and lush paddy field. Sustainable tourism is therefore the perfect tool to promote our hidden gems across Selangor. I'm thinking of Sky Mirror Kuala Selangor, Kanching Eco Forest Park, Kampung Kuantan Fireflies Park and Paya Indah Discovery Wetlands. They are among Selangor's ecotourism attractions and are known to have minimal impact on the area while generating financial benefits to sustain the well-being of local economies. Our State also developed the Gombak-Hulu Langat Geopark Project, a vital element to the preservation of the state's natural resources. We will always encourage green initiatives and sustainable development efforts.
Hall 26 / Stands 103-104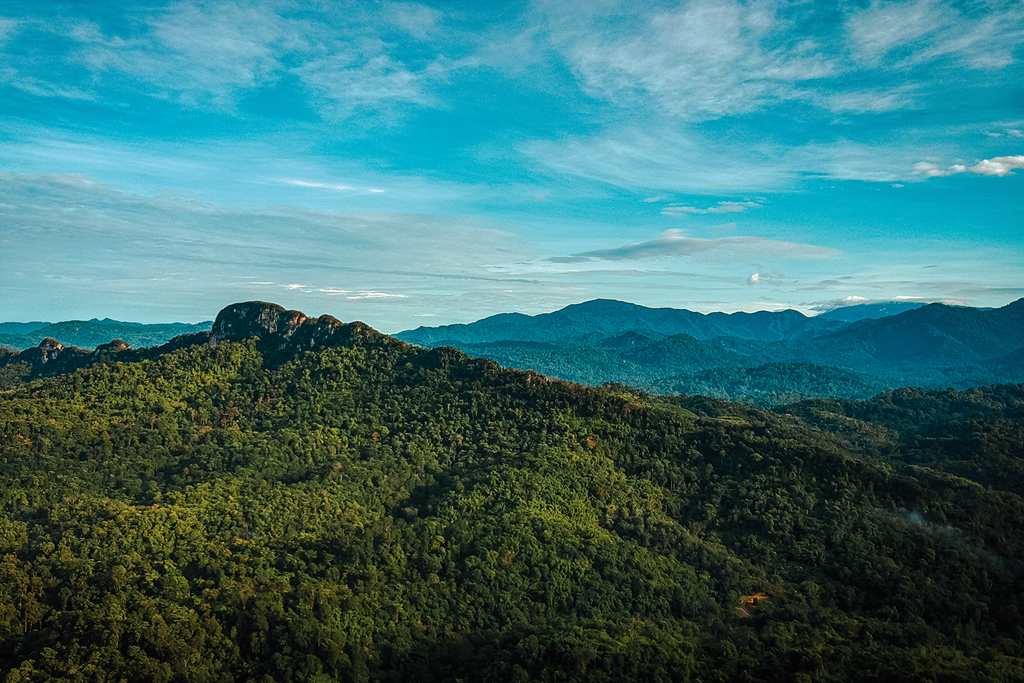 ---
Gombak-Hulu Langat Geopark on UNESCO's radar
Azrul Shah Mohamad CEO Tourism Selangor is looking to gain international recognition from UNESCO. "Gombak-Hulu Langat Geopark combines 20 geo-sites in two districts of Selangor that have been identified as having potential geological value. The area has already been awarded the National Geopark Status as the first Geopark in Selangor and is known as the seventh Geopark in Malaysia," he explained.
Gombak-Hulu Langat Geopark has made the State Government more determined to protect the environment and work towards the Sustainable Development Goals (SDG). "With our main goal towards a UNESCO recognition, we hope that the Gombak-Hulu Langat Geopark is not only able to attract more domestic and international tourists, but also able to preserve the site under the management of the Selangor State Government," he added.