Georgia at the centre of the world's tourism stage
All eyes are on Georgia, the official host country of ITB Berlin 2023. After kicking off the official ITB opening press conference at the Palais am Funkturm and hosting the festive opening gala at the CityCube Berlin in the presence of Georgian Prime Minister H.E. Irakli Garibashvili, Georgia has a rich programme of events and activities in store for the coming three days.
Mariam Kvrivishvili, Deputy Minister of Economy and Sustainable Development of Georgia, gives a detailed overview in an exclusive interview with ITB Berlin News.
How has the Georgian tourism and travel industry performed in 2022?
First of all, I would like to take this opportunity to say that Georgia is very excited along with its private sector to be here at ITB Berlin as the official host country. The tourism industry is of significant importance for Georgia and for the Georgian economy. For many years, the tourism industry has been creating jobs and opportunities within our communities, supporting small, medium and even large businesses. So for the government of Georgia, tourism has been one of the main pillars of our economy and we will continue to support it through different means. Of course the past couple of years – post Covid-19, have been challenging for Georgia and so many other countries. However we are very proud of what we have achieved over the past year – 2022, despite the competition and many challenges to the global aviation industry, which is of course closely linked to the tourism sector, we managed to secure 3.5 billion dollars in revenue and host 5.4 million international travellers. Just to put that into perspective, we are a population of around 3.5 million, so it's a very significant number for us. When it comes to the recovery, we have actually managed to exceed our record breaking figures for tourism revenues. If you compare them to 2019 levels, so before Covid, we have exceeded them by 8 percent and recuperated around 60 percent of our international travellers. So we are very optimistic and we are very positive about these achievements. Of course our private sector has played a big role in this success story. Our tourism sector is quite diversified and we are happy to see that so many people from other countries chose Georgia in 2022 and we are very confident that with our presence here at ITB Berlin, we will have an even more successful 2023 and years ahead.
Georgia is this year's official ITB Berlin host country. What are you highlighting at the trade show?
Well this is a very interesting question because Georgia has so much to offer. As the official ITB Berlin 2023 host country, we want to make sure that we present all of it, and the best of it. Most importantly, we are presenting our private sector partners and main stakeholders within the tourism industry at our stand. We also wanted to make sure that our stand had all the major activities – it's fun and it's informative, however one of the most important angles of our presence is our focus on sustainable tourism and all the attractive products and services that showcase Georgia's tourism and identity the most, from adventure and cultural tourism to our history and thousands-of-years-old wine tradition, we will have it all. Visitors have the opportunity to taste and experience first hand some of the most important aspects of our tourism offering, such as Georgian gastronomy and agriculture.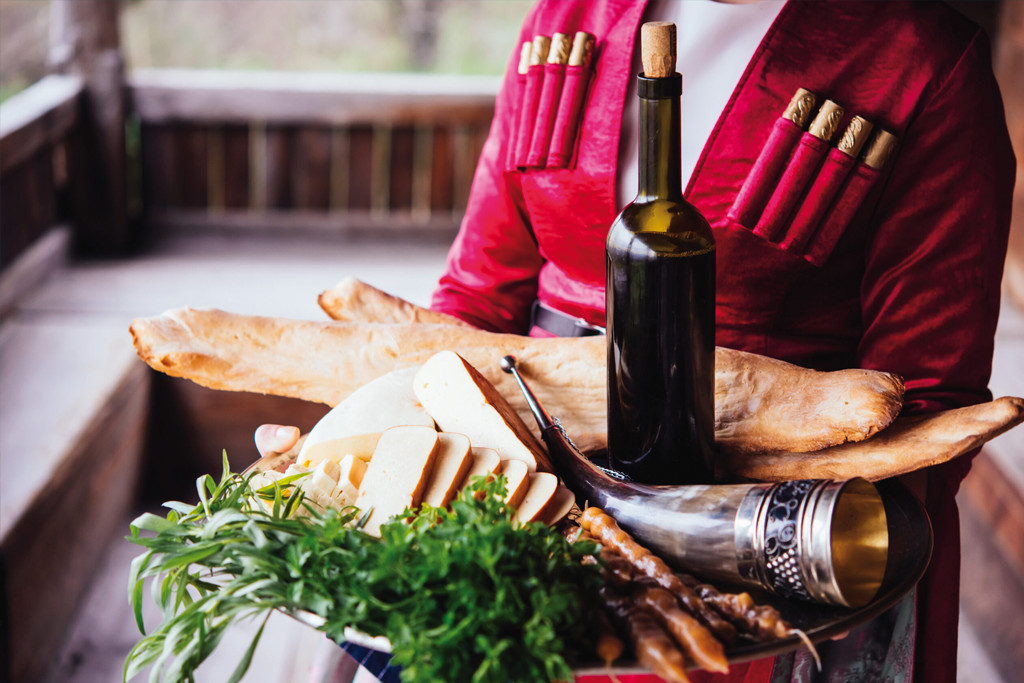 Can you tell us a little bit about your new campaign "Infinite Hospitality"?
We actually call tourists guests because that's what we believe they are. Hospitality is deeply rooted in our tradition and in Georgia, guests are treated with great respect. In fact there is a saying in Georgia, that a guest is a gift from God. So that is how we treat every guest who comes to our country, or who comes to our home. When we analyse the feedback we get from international travellers, what they love the most – the number one, at the top of their list, is the Georgian people and the hospitality which they show within and outside the sector. This unique sense of hospitality that we have as part of our identity is worth highlighting because generally speaking, this is what tourism is all about, relationships and communication between people. So we created a new campaign which presents Georgia in a new light, from the perspective of Infinite Hospitality. Through this concept we are trying to present our people, our culture and perspectives from different regions. We all believe this presents Georgia in the most unique and authentic way – really natural.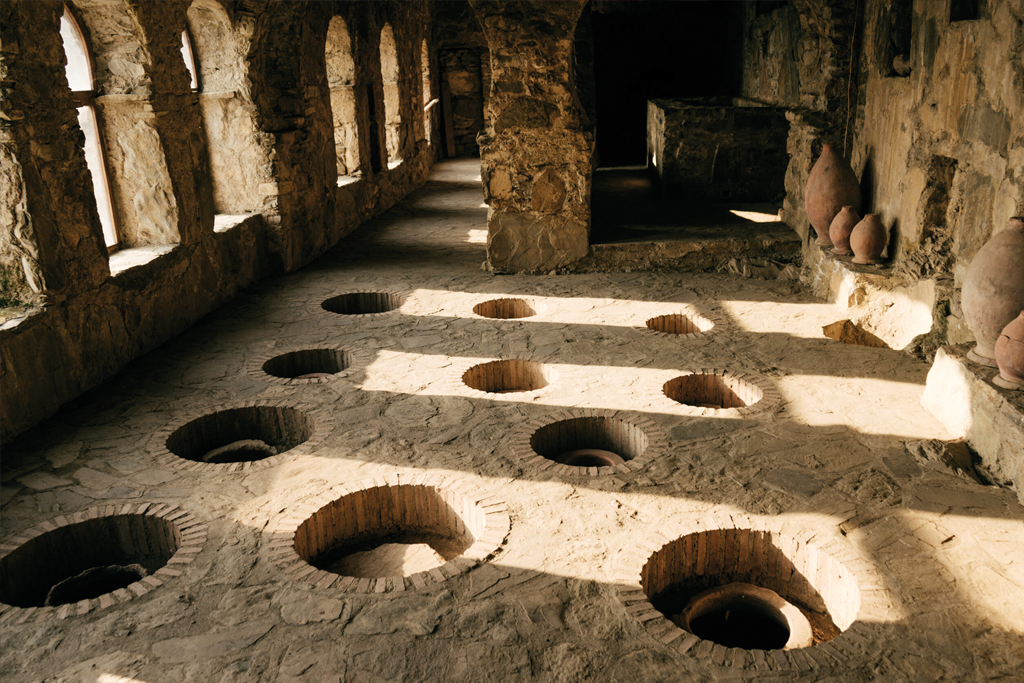 Breaking down the Georgian travel industry a little, what are the fastest growing segments at present?
Georgia has made significant efforts in recent years to establish itself as a four seasons, high quality tourist destination, to attract both domestic and international visitors. This involves investing in tourism infrastructure and promoting the country to increase awareness and ensure that we remain competitive in the world's travel market. In addition to this, the government in collaboration with the private sector has been working to improve service quality and create new and unique tourism products, which offer a diverse range of experiences for visitors. In terms of what segments are growing the fastest, I would highlight that demand for eco – agro – and adventure tourism is significantly increasing, especially in the wake of Covid-19. Georgia, like many other tourist destinations, is working to further develop these segments. Our country supports local businesses to establish and provide highly competitive services and products, while at the same time trying to attract responsible travellers. Thanks to the joint efforts of our government and other stakeholders, we have succeeded in growing demand and interest in eco and agro tourism.
Are there any particular events which travellers can look forward to in 2023?
Well I would start by highlighting February. Just before ITB Berlin our ski resort in Bakuriani started hosting the Freestyle Ski and Snowboard World Championship. This is a massive event in the winter sports calendar and one of our biggest pillars in terms of our country's tourism strategy. So naturally we have invested heavily in our winter sports infrastructure, so that we were well prepared. But as I mentioned before, Georgia is a four seasons destination, so we have a wide range of events and activities planned throughout the year – winter, spring, summer and autumn. These will be taking place in multiple regions across the country, including cultural events, gastronomic, concerts, artistic and even smaller, local events. So I invite everyone to stay tuned. We will be keeping you informed about all of our planned activities, which will help us stand out and be more competitive compared to other destinations.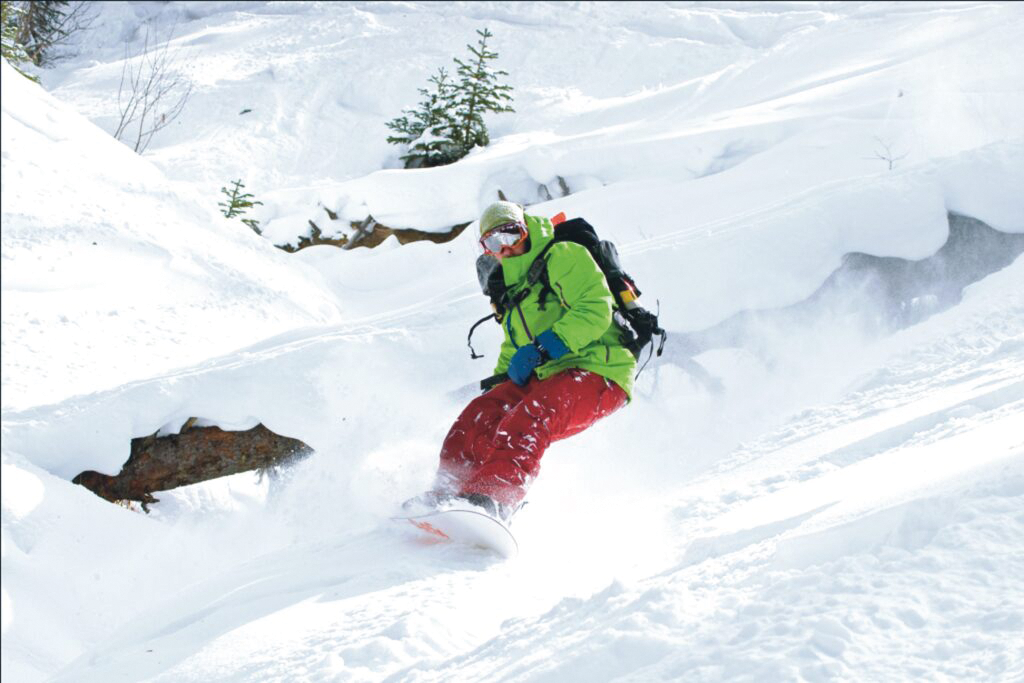 Looking to the future. What is your longterm vision and what are some of the key challenges that you foresee?
Well as I'm sure you are aware, the tourism industry is currently undergoing a significant transformation, in terms of travellers' expectations and the way destinations promote and market themselves. Innovative and experience-based tourism products are also becoming more and more popular, as travellers are always looking for new and exciting ways to explore all destinations. So taking into account the growing importance of these trends, it is very important for us to remain competitive, stay up to date and be in touch with travellers' needs and requirements. Tourism is a strategic priority for the government of Georgia and a major force for improving governance, employment and the sustainable development of our economy. We have outlined our longterm tourism development vision, where one of the key points is to focus on innovative initiatives, investment and the diversification of tourism products and services. These are the main highlights. Of course we are facing a number of global challenges such as employment, with a shortage in qualified human resources. So we are also putting a lot of emphasis on supporting local communities with access to training and education, as well as creating new professions within the hospitality industry. This also helps our private sector to recruit qualified staff and at the end of the day, this creates an overall better service within the tourism industry throughout the country.
Why is it so important for the industry to meet face to face at events like ITB Berlin?
For the tourism sector like so many other industries, face to face meetings are crucial for people to create partnerships, exchange information and tell their stories. In the tourism industry it's often about telling stories to explain a product. I think we have all witnessed the difference between digital and face to face meetings, and I think all the countries attending are excited that we are now back on track, that we will all be able to meet face to face, that we will all be able to tell our stories and exchange our business cards. For us – the Georgian government, what is most important, is that ITB Berlin will give us and all the Georgian private sector representatives a chance to meet with potential international partners. This will give us the opportunity to forge new partnerships with those who are willing to offer Georgia to their travellers. Our joint efforts will ensure that Georgia hosts more and more international travellers in the future.
Hub 27 / Stand 201 Hall 4.1 / Stand 200
Listen to the interview on ITB News Podcast #10
Follow this link:
---
Georgia's activities at ITB Berlin 2023
Georgia is putting on an impressive show featuring a wide range of attractions, activities and events under the slogan "Infinite Hospitality", including:
Ministers Round Table: "Ministers Round Table: Mastering Transformation on a Global Scale" in Hall 7.1 from 1 to 1:45 pm, Tuesday, 7 March 2023
ITB Berlin Convention session "Gender Equality in Tourism" on the Green Stage in Hall 3.1 on from 10:30 to 11:10 am, Tuesday, 7 March 2023,
National presentation and tourism highlights press conference at the CityCube Berlin (Room M6) at 3 pm, Tuesday, on 7 March 2023
"Discovering Adventure Tourism in Georgia" in the Hybrid Studio, Hall 5.3, from 2 to 3 pm, on Wednesday, 8 March.
Networking event at its stand in hub27 from 3 to 4 pm on Wednesday, 8 March.
Culinary and handicraft sessions will also be taking place at the Georgia stand, hub 27 Hall 4.1.
---
Georgia looks to boost MICE segment at ITB Berlin
ITB Berlin's host country has a Representation devoted to MICE audiences. The Convention and Exhibition Bureau of Georgia (GCEB) is highlighting the country's potential in the MICE sector as well as possibilities for collaboration at the MICE HUB in Hall 3.1. The member based organisation, under the Georgian Tourism Board and the Georgian Ministry of Economy and Sustainable Development, aims to establish Georgia as an attractive MICE destination on the global business travel map. Established in 2016, Its main goal is to increase the number of international events, conferences and meetings in Georgia.
---
Georgia's Supra tradition will whet travellers' appetites
A small country with a huge history, Georgia is sharing its hospitality culture through its core cultural elements, such as Supra – the feast tradition. Supra, one of the most illustrative symbols of Georgian culture, brings people together to celebrate and share food and drink, while enjoying each other's company. The word, which literally means table cloth, has become synonymous having a feast where a large table is ordinarily set. Traditionally, regardless of size and type, a supra is always led by a tamada, or toastmaster, who introduces each toast during the meal. The unique visible structure, patterns, and pictographs of Georgian Supra tableware represent a unique form of storytelling.