INDONESIA LAUNCHES ACTION PLAN TO PROMOTE WELLNESS TOURISM
Indonesia's Tourism and Creative Economy Ministry wants to strengthen the promotion of its wellness tourism, particularly in Bali as well as in Solo and Yogyakarta in Central Java.
Indonesia's Minister of Tourism and Creative Economy Sandiaga Salahuddin Uno attended the International Wellness Tourism Conference & Festival (IWTCF) in Solo, Central Java earlier this month. In a statement, the minister said that Solo, Yogyakarta, and Bali, which are priority areas for wellness tourism development, have extraordinary wellness assets and should be known to international tourists.
"Indonesia is rich in nature, culture, and traditions that are important assets for wellness tourism, such as herbal products, jamu [a traditional herbal drink], aromatherapy, meditation, retreats, healthy food, geothermal, and many more," said Sandiaga Salahuddin Uno. "It represents a great opportunity for us to promote Indonesia's wellness tourism potential to go global."
The Ministry of Tourism and Creative Economy is effectively preparing the 2022-2026 National Action Plan to be used as a reference and guideline for the development of wellness tourism.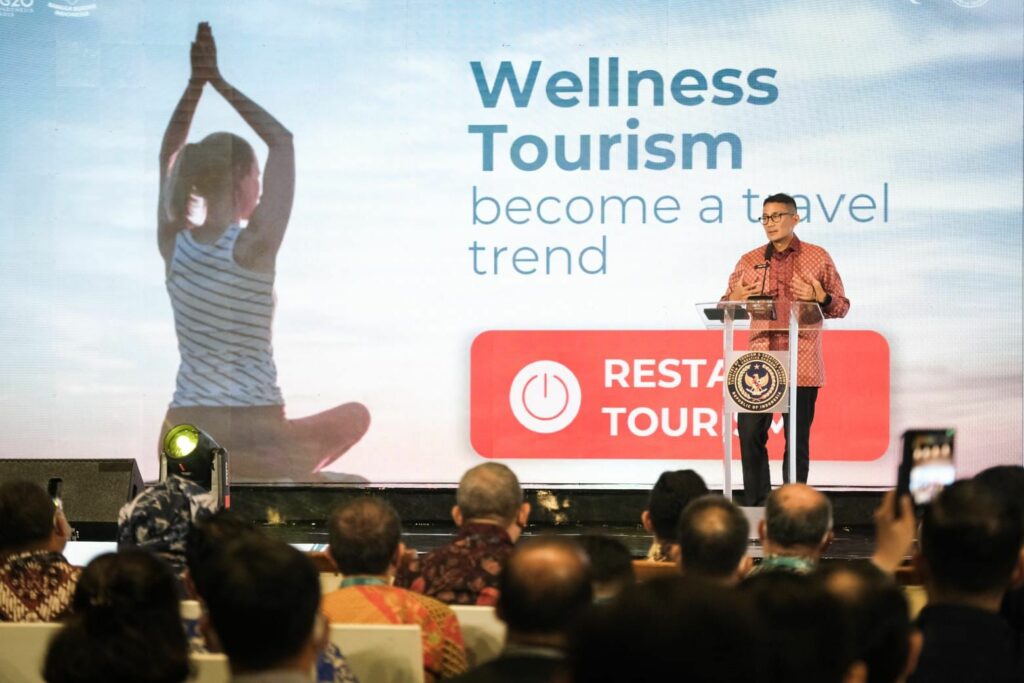 The IWTCF was themed "Sustainable Strategy for the Recovery and Growth of Global Tourism through Wellness Tourism." At the event, the ministry presented various wellness products divided into eight categories and made by local 24 micro, small, and medium size companies, with the concept of a wellness village, as well as 30 non-small and medium enterprise (SME) industries.

The categories included healthy eating, nutrition and weight loss, physical activities, healthy eating, wellness tourism, traditional and complementary medicine, public health, prevention and personalised medicine, wellness real estate, as well as mental health.

Deputy Minister for Tourism Products and Event Management, Rizki Handayani, expressed her faith in the fact that all tourism and wellness stakeholders would work together and ensure the sustainability of wellness tourism development in the country.
Actions to be implemented
"We understand that wellness tourism can offer great performance and provide opportunities in the future," Handayani noted in an official statement at the IWTCF.
Various panels during the event looked after the way to identify Indonesian wellness products and how to improve public health. Another panel looked after importance of conveying the right narrative about wellness tourism, not only to the global market but also to the government, industry players, and investors, with efficient communication and media strategies.
Further panels discussed the need to explore the various types of wellness tourism, ways to ensure health development as a catalyst for the empowerment of communities and categories of citizens at social disadvantages. While the last two panels looked at means to finance and fund wellness tourism as well as building human resources in that sector.