THE GLOBAL WELLNESS SUMMIT SHOWCASES TOP 9 'SPECTACULAR' WELLNESS AND SPA DESTINATIONS
Germany, Israel, the USA, Mexico, the Philippines and Thailand were the countries in the spotlight at the Global Wellness Summit (GWS) 2022 in Tel Aviv.
Delegates at the Global Wellness Summit (GWS) 2022 were invited to a presentation where the nine most exceptional wellness and spa resort destinations across the world were revealed. The GWS 2022 – which is considered the most prestigious conference in the $4.4 trillion wellness sector.
"We always give Global Wellness Summit delegates – which include influencers, innovators and thought leaders from the wellness, medical, scientific, tech, academic, hospitality and investment worlds – a first look at our annual Wellness Property Showcase," said Susie Ellis, Global Wellness Summit Chair and CEO. "This year we've also created an easy-to-navigate digital version of the showcase that is available to all. This is a great resource for anyone looking to understand and explore the wellness destinations and communities that are driving our explosive Wellness Tourism and Wellness Real Estate sectors, which are poised for dramatic growth, predicted to reach market sizes of $1.2 trillion and $580 billion respectively by 2025."
The USA top spot for 'spectacular' resorts
Across the six countries selected destinations for the Global Wellness Summit 2022 Showcase Properties, the United States had the largest number of new resorts with four properties. All the others countries were represented with one property.
Alila Hotels of the Americas, California, USA
With three locations across California – Big Sur, Napa Valley and Marea Beach – Alila Hotels look to balance serenity with discovery in awe-inspiring destinations. From thrilling surfing lessons for the more active to tranquil, scenic bike rides in sumptuous landscapes where the sky, the sea, the mountains and the redwoods all converge, Alila provides a sense of wonder in every guest, no matter their individual journey.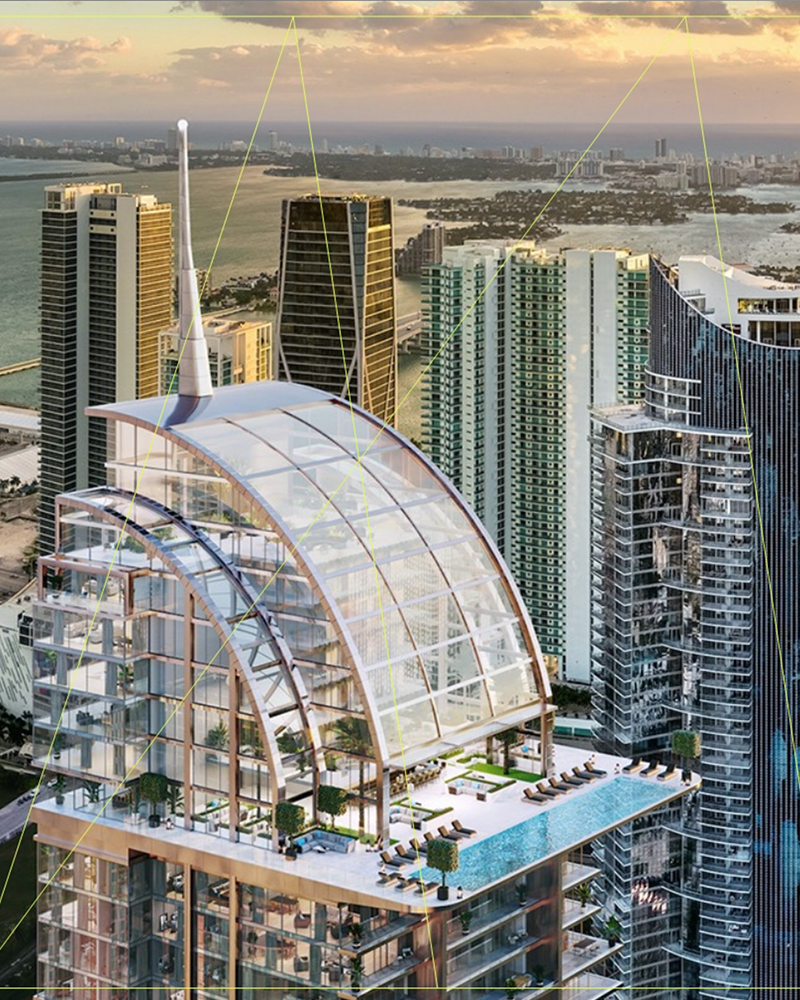 The Blue Zones Center & Legacy Hotel & Residences, Miami, Florida, USA
Inspired by the growing demand for wellness, medical tourism and luxury vacation properties, The Blue Zones Center & Legacy Hotel & Residences is a 220,000 m2 Health Zone™ in Miami Worldcenter fully integrated with the 5-star Legacy Hotel & Residences to create a whole new level of wellness, comfort and luxury. It is scheduled to open in the summer of 2025.
Kohler Waters Spa, Kohler, Wisconsin, USA
Since 1873, Kohler has been immersed in the natural restorative properties of earth's mineral-rich waters. Inspired by this connection to water, Kohler Waters Spa is designed to help guests discover new depths of relaxation and rejuvenation. With four locations spanning Wisconsin and Illinois, Kohler offers water-based treatments to fit a wide array of wellness tastes and styles.
Lanserhof Sylt, Island Sylt, Germany
The Lanserhof Concept is internationally regarded as one of the world's most pioneering holistic health concepts linked to a naturopathic approach on cardiological rehabilitation for acute and chronic diseases. Opened in summer 2022, Lanserhof Sylt proposes modern treatment on 20,000 square meters including saunas and steam baths, a resting place and a fitness area. The indoor and outdoor saltwater pool is located in the dunes, sheltered from the wind by the sun terrace with a breathtaking view of the Wadden Sea. The spacious, modern style hotel has 55 rooms and suites.
RAKxa Wellness and Medical Retreat, Samutprakarn Province, Thailand
RAKxa embarks a new journey of being well, where advanced medical sciences integrated with holistic wellness for preventive health treatment. The term 'rakxa', in Thai language, means to preserve or to heal, which parallels the inherent concept of this project, which was launched in partnership with VitalLife Scientific Wellness Clinic (the anti-aging clinic of Bumrungrad International Hospital) with the aim of creating a fully integrated wellness and medical retreat. RAKxa has 10 different programmes available that range from 3 to 14 nights in length, such as Gut Health, Detox, Destress, Immunity Booster and Weight Management, all of which are tailored around individual results.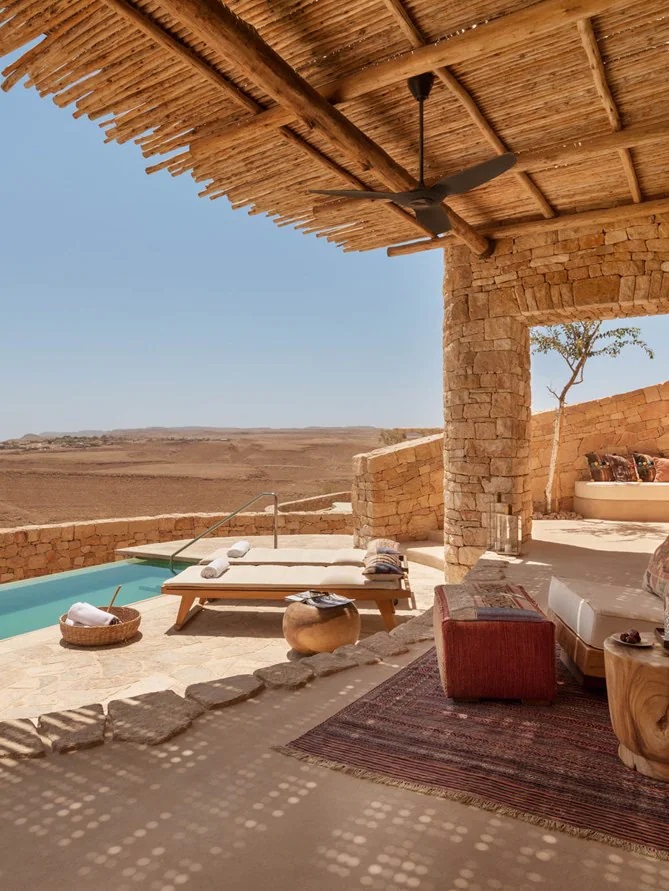 Six Senses Shaharut, Negev Desert, Israel
Inaugurated in 2021, Six Senses Shaharut offers complete privacy. It aims to bring guests in balance with nature and its elements so they can kick back and enjoy traditional desert hospitality and rich Nabataean history delivered with uncompromising eco-conscious care and attention. There are just 60 suites and villas spread across the expansive desert landscape along with a signature spa.
Strata at Garden of the Gods, Colorado Springs, Colorado, USA
Nestled on the grounds of the historic Garden of the Gods Resort in Colorado Springs, Colorado, Strata offers a unique blend of medical, spa and fitness services. Under the supervision of an award-winning MD/PhD cardiologist/ medical director, the StrataMed team combines modern medicine with innovative complementary therapies. Strata offers a complete palette of spa and salon services in a 1,000 m2 facility. It also integrates a 27-hole golf course, three swimming pools, tennis as well as 116 luxurious accommodations, including Lodge Resort Rooms and Wellness Spa Cottages and Casitas.
SADHU, Tulum, Quintana Roo, Mexico
A new real estate wellness community conceived and designed with quality of life and sustainability at its core. A sustainability plan will be applied to all aspects of the project, with the goal of reducing carbon footprint, having the least possible environmental impact, using water and energy efficiently, and achieving an equilibrium between quality of materials, resources and the environment. Guests can xperience lodging with a traditional spa that merges with the shamanic Mayan tradition, immersed in the jungle to experience slow life rituals.
The Farm at San Benito, Batangas, Philippines
With a proud history of over 20 years of holistic health, The Farm has amassed a massive international following for its science-based, evidence-guided, holistic healing and transformative lifestyle retreats. The retreat is curated and conducted by internationally trained integrative medical doctors and licensed health professionals. The multi-awarded, eco-luxury holistic medical wellness resort is located in Lipa, Batangas, a 90-minute drive south of Manila, Philippines. It nests on 51 hectares of lush green jungle, with a stunning view of majestic mountains, along with crisp fresh air.