American Airlines consolidates Philadelphia as a US gateway to Europe for the summer 2024
Philadelphia is returning as a major gateway to and from Europe for American Airlines. The airline already unveiled its programme for the summer 2024 with 14 destinations planned. Three new destinations will join the airline's network in Philadelphia : Copenhagen, Naples and Nice.
US mega-carrier American Airlines continues to build and expand its comprehensive global network to take customers where they want to go with the airline's largest European expansion in four years.
American Airlines recently unveiled the launching of three new destinations out of Philadelphia, turning again Pennsylvania's largest city into a major hub on the US East Coast towards Europe. By the middle of summer 2024, American will offer 15 daily nonstop flights from Philadelphia International Airport to 14 European destinations, its largest trans-Atlantic schedule from the city of the Liberty Bell since 2019. Philadelphia has long been an important air gateway and hub for transatlantic flights until Covid decimated the network from 2020.
According to data from air transport specialised consultant OAG, American Airlines offered in summer 2019 a total of 61,200 seats to 19 destinations in Europe. Among the destinations suspended as a result of the Covid crisis are Berlin, Budapest, Edinburgh, Manchester and Prague. They are still not back in AA programme from and to Philadelphia.
In a recent interview on American Airlines' internal TV network, Brian Znotins, senior vice-president in charge of network planning, indicated that the planning of new routes this year had come up against delays in the delivery of aircraft by the manufacturer Boeing.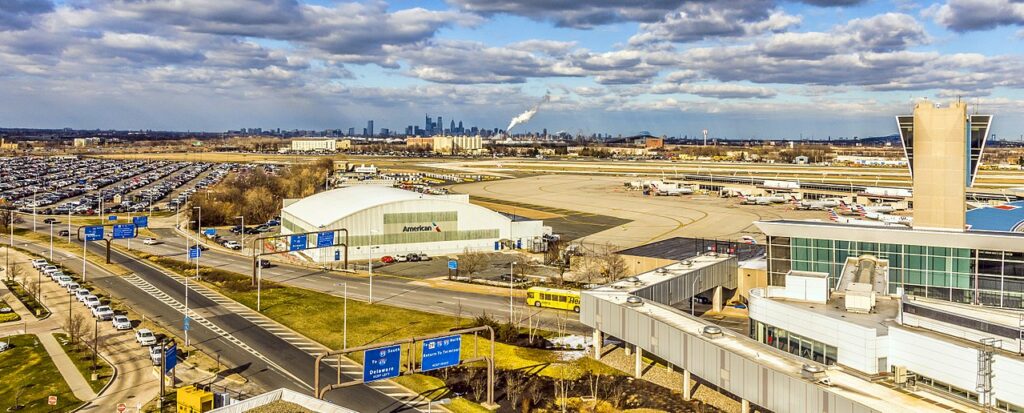 Philadephia, American's second biggest hub to Europe on the East Coast
Philadelphia will therefore be the main beneficiary of the arrival of these new aircraft in 2024. For the first time, the Pennsylvania metropolis will be linked to Copenhagen, Naples and Nice during the summer season. Nice will be the first to benefit from a daily Boeing 787-9 flight from 6 May. Copenhagen-Philadelphia and Naples-Philadelphia will follow in June. The carrier has also announced that its seasonal flights to Barcelona and Lisbon will operate all year round.
This summer, American flew to 11 destinations in Europe. These includes Amsterdam, Athens, Barcelona, Dublin, Lisbon, London-Heathrow, Madrid, Paris-CDG, Rome, Venice and Zurich. The carrier offers 42,100 weekly return seats for sale. The US mega-carrier is indeed Philadelphia International Airport"s leading carrier. The airline accommodated 16.1 million passengers out of a total of 25.2 million in 2022.
With its new summer schedule, European passengers will benefit also of increased service to more than 70 domestic destinations from Philadelphia, American offering convenient one-stop access for customers across a range of important destinations across the United States.
Why did American Airlines choose to boost its capacities from and to Philadelphia rather than New York JFK, an airport that is also an American Airlines gateway to Europe ? According to Brian Znotins, Philadelphia is in fact a real hub. Unlike JFK, which is more of a point-to-point market. "When we fly out of Philadelphia, the whole of the United States is at stake", he explained in the interview. he explained in the interview. There is also the added difficulty of obtaining good slots at JFK. The New York airport is increasingly saturated, especially for new trans-Atlantic services.
Beside Philadelphia, American has announced that it will re-establish the Chicago-Venice route in Europe in 2024 and launch a new daily service between Dallas-Fort Worth and Barcelona. American will then turn into the largest US carrier positioned in Barcelona with services to five American cities from the Catalan metropolis. From Dallas, seasonal flights to Dublin and Madrid will now be available all year round.
Beyond Europe, American will reinforce its status as the largest airline between the U.S. and Mexico, the Caribbean and Latin America by further expanding its schedule this winter to more leisure destinations in its Southern neighbour. The airline also announced to increase flights between Dallas-Fort Worth and Buenos Aires with a daily service starting next October.