MCKINSEY & COMPANY DATA SHOWS SIGNS OF HOPE FOR MIDDLE EAST TRAVEL INDUSTRY
McKinsey & Company estimates that despite the current slump in travel, the tourism industry should return to pre-pandemic figures by 2023 in the Middle-East.
The pandemic has affected all industries in an unprecedented fashion with both business and tourism travel particularly hit. According to a report by McKinsey & Company, global spending on business travel is expected to show a 52% decrease to $694 billion down from $1.4 trillion in 2019.
It is however not all bad news. The Middle East, known for being resilient, adapted well to the pandemic with successful vaccination programs and strongly implemented health and safety measures. They helped kick start all industries including tourism. McKinsey & Company reports numbers are already climbing back up from the 64% decline in 2020. The outlook appears to be optimistic with predictions set to return to pre-pandemic figures by 2023.
Additionally, relaxing border restrictions, while maintaining health and security measures, has also added to an increase in travel. With the return of major events being held in the region such as Gitex and World EXPO 2020, McKinsey & Co sees a particular rise in business travellers from all industries. This influx of travel is also due to major projects in the region such as the Neom and Red Sea project in Saudi Arabia and a multitude of projects in anticipation of FIFA World Cup 2022 in Qatar. 
Health and well-being – in addition to sustainability – have also been deciding factors remarked Savio Vaz, vice president – government and corporate travel, dnata Travel Group. "We have seen the focus of our customers evolve to greater emphasis on employee well-being, duty of care, and sustainable travel – all of which has, and will continue to be, a priority for us. Other 2021 trends in the corporate travel field comprise increases in length of travel. It has almost doubled since pre-Covid, with average length of stay now reaching approximately 29 days".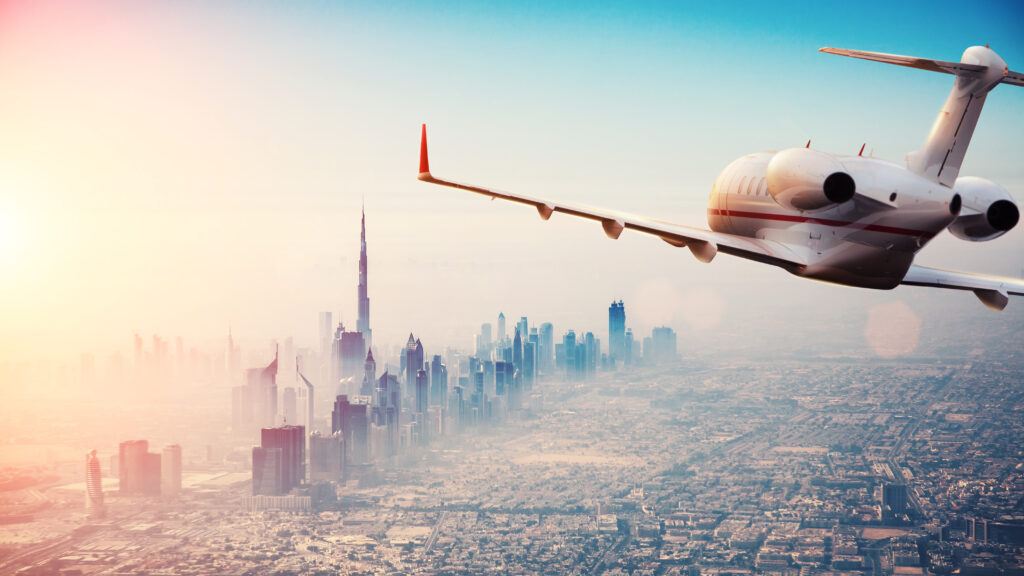 Recovery on the way with increased flexibility
A recent poll from the Global Business Travel Association found that 40% of respondents said their company has already resumed non-essential domestic business travel, a positive uptick from its previous surveys.
While confidence and trust are certainly back, travellers want to move on their own terms. According to a SAP Concur Survey, this translates into additional flexibility with better cancellation options, added value with competitive rates, high vaccination rates, low Covid-19 rates and stringent measures for health and safety. 
With accumulated unused leave days and heavy workloads, 89% of business travellers also added they would extend their business trips to include a little R&R over the course of the next 12 months.
Business travel has undergone a rapid evolution. The transformative travel demand has created the perfect environment for bleisure tourism. The combination of business and travel results in a renewed travel boom. "The highest volume of travel we witnessed has been to bring travellers back to the UAE, which is indeed a good sign of corporate recovery. Corporate Travel continues to grow, and we have also seen large volumes of business travellers within the GCC, mainly to Saudi Arabia and Oman, as well as to the UK and Egypt," Savio Vaz, vice president – government and corporate travel, dnata Travel Group, added.
The travel period also witnessed how adaptable companies have been in navigating their way through the effects of Covid-19. And how they adapted fast to ongoing changes in the travel landscape. Vaz added "continuing to engage closely with our Corporate Travel customers, we found success in introducing new products and services which historically were not considered in the scope of travel management company. Air charters, cargo services, immigration services, as well as medical services such as on-site vaccinations and PCR tests, to name a few, have not only expanded our portfolio, but have provided a greater support to our travellers".
Industry analyst Henry Harteveldt, founder of Atmosphere Research Group, commented, "Assuming everything lines up, I think you will see a lot more people dividing their time between their traditional home and a remote location. Maybe it's where they've got a client based, or maybe it's just a place they've always wanted to work or spend some time."